Recent Posts in 'Press Release'
December 6th, 2012
in Legal Conferences, Press Release, Telecoms & Technology, Video |

When: Monday, April 29 to Wednesday, May 1, 2013
Where: PH Resort & Casino, Las Vegas, NV, USA

For more information, and to register: click here
ACI's DAS Congress Evolves to Encompass Small Cell Coverage Strategies

The premier event for Distributed Antenna Systems expands its focus to address the increasing interest in small cell solutions.
New York, NY, November 19, 2012 — ACI has commenced planning for the 6th annual DAS Congress, which has undergone a name change to the DAS & Small Cells Congress to explicitly address the burgeoning interest in DAS and small cell solutions.
For the past 5 years the event has achieved impressive growth, with 2012 being the largest event to date with 300+ attendees and more than twenty companies sponsoring and exhibiting at the event. With the expansion of the industry and the participants of the conference and exhibit, we can assure you that it will remain the preeminent forum for the latest information for in-building/outdoor and small cells solutions, along with an unrivaled speaker faculty, and unparalleled networking opportunities.
For more information about DAS & Small Cells Congress please visit – http://www.DASCongress.com.
About American Conference Institute
A unique organization, American Conference Institute is devoted to providing the business intelligence that senior decision-makers need to respond to challenges both here in the US, and around the world.
Staffed by industry specialists, lawyers and other professionals, American Conference Institute operates as a think tank, monitoring trends and developments in all major industry sectors, the law, and public policy, with a view to providing information on the leading edge.
FOR MEDIA INQUIRIES CONTACT
Alison Morgan
Senior Marketing Manager
212.352.3220
a.morgan@americanconference.com
Das & Small Cells Congress Attendee Video

Here's why 300+ key influencers and decision-makers of the industry attend the DAS and Small Cells Congress
Tags: ACI Event, DAS, Press release, Small Cells, Video
No Comments »
March 15th, 2011
in Hatch-Waxman, Legal Conferences, Pharmaceuticals / Biotech / Life Sciences, Press Release |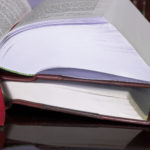 American Conference Institute is pleased to announce that registration is now open for:
Hatch-Waxman and BPCIA 101 — A Primer on IP Basics and Regulatory Fundamentals
May 2, 2010 * Marriott New York Downtown * New York City
This hands-on course  which is  co-located with ACI's Paragraph IV Disputes conference will provide you with an in-depth review of the Hatch-Waxman Act and the Biologics Price Competition and Innovation Act of 2009 (BPCIA) as well as other IP and regulatory basics relative to small molecules and biologics.  The knowledgeable faculty will lay the necessary foundation for you to comprehend thoroughly the dynamics of the IP and regulatory backdrop underlying every Paragraph IV dispute in addition to providing an introduction to biosimilars.
Sessions at this course include:
· The FDA Approval Process for Drugs and Biologics: A Guide for Life Sciences Patent Lawyers

· IP Overview for Drugs and Biologics: Hatch-Waxman, BPCIA, Trade Dress, and More
Patent and Non-Patent Exclusivity
Bioequivalence and the "Same Active Ingredient" vis-à-vis Patentability
Exploring Patent Term Adjustment and Patent Term Extensions and Understanding their Applicability to Drugs and Biologics
This is the perfect course for new associates, attorneys who are new to this area of those in need of a refresher and update on some vital regulatory and IP components that are essential to Paragraph IV litigation and the emerging biosimilars landscape.
Receive a special discounted rate to this course by registering for ACI's 5th anniversary Paragraph IV Disputes conference.
Tags: FDA, Hatch-Waxman, Legal conferences, Paragraph IV
No Comments »