Emily Seymour Costin
Biography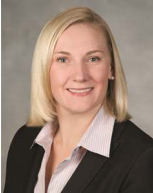 Emily Seymour Costin is a senior associate in the ERISA Litigation Group, where her practice focuses on various employment, employee benefits and ERISA litigation matters. Emily's ERISA and employee benefits litigation experience includes representing plan sponsors and fiduciaries in actions for breach of fiduciary duty under ERISA, including matters involving the proper administration and investment of plan assets, the prudent selection and oversight of investment and other service providers, and prohibited transaction issues. Emily has managed various types of ERISA class actions, including those involving 401(k)/employer stock, ESOPs, benefit termination and investment/fee matters. She also frequently defends plan sponsors and insurers against individual ERISA claims for short-term disability, long-term disability, and life insurance benefits.
In addition, Emily frequently represents employers in employment litigation and has significant experience litigating actions involving discrimination, harassment, retaliation, wrongful termination, executive compensation, non-competition and non-solicitation issues.
Expert Articles
Contact Emily Seymour Costin
Phone: (202) 239-3695
Fax: (202) 654-4995
Website: http://www.alston.com/
emily.costin@alston.com
Tags: ACI, Employment, Employment Law, Insurance, Legal conferences, Legal Events
Your Comments
You must be logged in to post a comment.