Scott Godes
Biography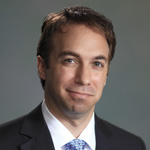 Scott Godes is an experienced trial lawyer who cut his teeth as an insurance coverage litigator trying complex coverage matters arising out of thousands of asbestos liability claims. With the cases touching on nearly every principle in insurance coverage law, that background helps him to develop appropriate coverage arguments for developing areas of coverage law. Speaking of developing areas of law, Scott is a computer geek at heart and as soon as he saw that there was a need for particular specialized work with respect to ensuring that insurers properly cover claims for cybersecurity and data breach claims, he immediately focused on the area in earnest, so that he could join his professional background and personal interests. Scott represents and counsel corporate insurance policyholders regarding insurance coverage for computer data, hardware, and software claims; data breaches; and online services, as well as coverage for more "traditional" claims.
Scott's peers in the insurance coverage community have made him a co-chair of the ABA's Computer Technology Subcommittee of the Insurance Coverage Litigation Committee. His firm also has made him the co-lead of Dickstein Shapiro's Cyber Security insurance coverage initiative. It's been said that Scott wrote the book on insurance coverage for these issues, but more accurately, he wrote the book chapter on these issues: the insurance coverage for cybersecurity and intellectual property risks chapter in the leading insurance coverage liability treatise (Appleman Law of Liability Insurance) and also wrote the Cyber Security section of the Insurance chapter in the Corporate Compliance Practice Guide (LexisNexis 2009). The net of his experience and writing background is that he is comfortable discussing these issues with insurance coverage lawyers and courts, but more importantly, he can explain potential risks and needs to technologists and corporate officers.
Specialties
Policyholder Insurance Coverage, Commercial Litigation, Insurance Recovery, Insurance Claims, Insured-Insurer Disputes, Privacy, Data Breach, Claim Denial, Bad Faith, Alternative Dispute Resolution (ADR), Mediation, Class Actions, Trial, Directors & Officers (D&O), Asbestos, Silica, Computer Data, Hardware, and Software, Non-Products, Premises-Operations Coverage, CERCLA, Mass Torts, Property Damage, Sexual Abuse, Complex Dispute Resolution, Attorney, Lawyer, Insurance Attorney, Insurance Lawyer
Subscribe to Scott Godes' blog at http://corporateinsuranceblog.com/
Expert Articles:
Insurance Coverage for Denial-of-Service Attacks (May 16, 2011)
Insurance Coverage for Cyberattacks and Denial-of-Service Incidents (May 15, 2011)
Contact Scott Godes

@insurancecvg
Tags: Cybersecurity, Data Breach, Insurance, Liability Claims
Your Comments
You must be logged in to post a comment.