Posts Tagged 'Ethical Culture'
November 29th, 2011
in Anti-Corruption / FCPA, Expert Guest Blog Entries |
'No matter how wonderful your corporate governance processes, if you can't trust your people then you are at risk.' Sir Derek Higgs
Profits ahead of principle?
Short term profit versus long term value?
What's the relationship between ethics and regulation? Does compliance equal an ethical culture?
What does 'right' look like?
Does 21st century technology hinder or help ethical behavior?
At what point does cost become more expensive than principle?
How do I decide when there is a right vs. right scenario?
Armies of accountants, auditors and lawyers have been hired and deployed to build businesses which are indeed profitable and legal. But few in business, the public sector or even society in general ask or answer a most important question: 'Is it right?'
Students studying for a professional accounting qualification spend their early adult years in intense study of financial accounting reporting standards, company and tax law, auditing regulations and corporate finance. After having run this academic gauntlet, they are required to spend three years serving a training contract, usually in the swish corporate environment of one of the big four accounting firms. During this time, there are two board exams with legendary infamy to conquer. While these individuals are well versed in the complexities of King, Cadbury and Sarbanes-Oxley, given their lofty positions of power and responsibility, one shudders at the gross lack of personal ethics and values instruction these CAs receive during their studies and training.
What's to be done? Start by recognizing that twentieth-century rule-making procedures won't stand up to twenty-first-century pressures. Every regulatory advance needs to be paralleled with concerted efforts to promote ethics in the marketplace. Research has revealed that there is a need to shift the emphasis from enforcing compliance to building cultures of integrity.
None of the governance mechanisms available to a company can make up for a nefarious corporate culture.
When employees own the culture of their workplace—when they feel responsible for "how things work around here"—they won't permit wrongdoing. In fact, they're likely to be more productive, turn over less frequently, and work hard for the common good of the enterprise. And when that happens, compliance is more likely to be viewed as protecting everybody rather than hindering accomplishments.
Corporations who engage in ethics training will relearn an ancient truth: Rules alone won't create an ethical culture, but an ethical culture makes it easy and natural to obey the rules.
Let's begin by gaining insight into our own individual Moral DNA – visit http://www.ethicability.org/ethicabilitytest.php to participate in the online survey.
Tags: Corporate Governance, Ethical Culture, Ethics, Moral
No Comments »
November 29th, 2011
in Anti-Corruption / FCPA, Expert Guest Blog Entries |
Biography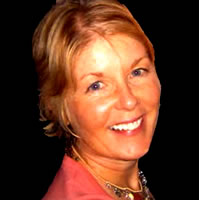 Wendy is a critical thinker and powerful speaker with fresh seasoned insights that entertain and inspire. She has shared speaker platforms with Professor Roger Steare of ehticability® and has delivered inspirations and thought provoking presentations to a varied cross section of people drawing on her rich tapestry of life experiences.
Wendy is a published author, development coach and motivational speaker who spent over 20 years as an accountant specializing in treasury management within listed companies both in South Africa and the UK. Her most recent publication, the research paper called Afro Ethics – Understanding Corruption in Africa has been widely supported and specifically encouraged by Vivian Robinson QC of the Serious Fraud Office (SFO).
Wendy's deep vision and core sense of integrity was vividly demonstrated past the theoretical and by her act of reporting corruption in the LeisureNet Ltd saga in the year 2000, better known as the biggest corporate disaster in South African history. Standing up for the values that support her principles Wendy showed courage and a willingness to endure the danger of being exposed and the potential of losing both her livelihood and life by taking a moral stand against bribery and corruption.
Ousted as a whistleblower, Wendy became locked into a massively lopsided war of attrition. On one side the wrongdoers, still with the credibility and authority of their positions and with a wealth of resources behind them. On the other side Wendy, discredited in the public's eyes, unemployed, unemployable (because of the notoriety of the case), running out of money, receiving death threats and having lost the support of friends and family.
Wendy's story is a human story of courage and endurance, of hope and justice. It covers ambition, corporate greed and skulduggery, telling the truth and alienation from a society that misguidedly applauds coveted wealth. It's about how life can mercurially shift one from glorified success to begging on London street corners without warning.
The players are many and varied; Corporate sociopaths, Nelson Mandela, Richard Branson, British and South African shareholders, solicitors, the Scorpions, an alcoholic judge and overstretched judicial services in South Africa. A toothless United Nations, a hopeful, urging Transparency International and a confused and secretive South African government underscore this story which shifts between the UK and South Africa. Wendy's battle has been for what's 'right'. It's an exposure of much of what is 'wrong' in the world. It's about Truth or Dare or rather 'Daring to tell the truth'.
In April 2011, eleven years after initially reporting corruption, four years after jail sentences were imposed and a further three years during which Wendy needed to reignite the case after it 'disappeared from the radar', the original sentences were upheld and the corrupt jailed.
Encouraging comments such as 'Wendy, I applaud you for your sense of values and perseverance through what seems to have been a hellish encounter. Kudos for doing what is right – you are a fine example of what we should all aspire to be' to 'Wendy I commend you. Your story is a perfect example of why corporate integrity is vital' are affirming. However even with the label of 'modern day hero', Wendy acknowledges that there are no winners when it comes to corruption. See and hear her interview here:
Expert Article
Contact Wendy Addison
Email: wendy.addison@ethicability.org
Tel: +44 7799 144 312
Website: www.ethicability.org
LinkedIn Profile:  http://www.linkedin.com/pub/wendy-addison/0/9a8/bb8
Tags: Corporate Governance, Ethical Culture, Ethics
No Comments »