Obtain Invaluable Insights on Repositioning Your Transaction Planning.
Significantly more inbound foreign investments are subject to CFIUS scrutiny than ever before, but the evolving CFIUS regulations are creating an environment of assessment, review, execution, and post-closing supervision that is far more complex than we have seen in CFIUS's 30+ year history. As such, it is now critically important for global businesses to have access to the knowledge needed to make crucial decisions.
ACI's CFIUS conferences continuously feature an impressive lineup of leaders from government, industry and private practice who provide the insight and analysis needed by dealmakers to navigate increasingly complicated rules and to get deals done in today's challenging environment.
In this critical time for dealmakers and foreign investment, we invite you to join your peers at American Conference Institute's 9th National Conference on CFIUS. Widely regarded as the premier event for the CFIUS bar, this conference will provide invaluable insights on repositioning your transaction planning amidst this rapidly evolving landscape.
PAST SPEAKERS
ACI's CFIUS Conference has featured a distinguished faculty of senior government officials, leading outside counsel and in-house executives. See who's spoken in the past.
VIEW SPEAKER HALL OF FAME
I enjoyed the quality of the speakers, the setting, and the policy discussions.
Great energy, in person, excellent panel speaks, good topics, nice representation from recent former and current government officials.
The ability to meet in-person with the speakers and other conference attendees. The networking opportunities were greatly appreciated.
Very on-point panel topics. Also nice to have the lunch opportunities to meet folks and chat.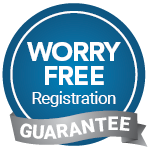 Register at the preferred early rate with our worry free cancellation guarantee.
Learn More