Our Philosophy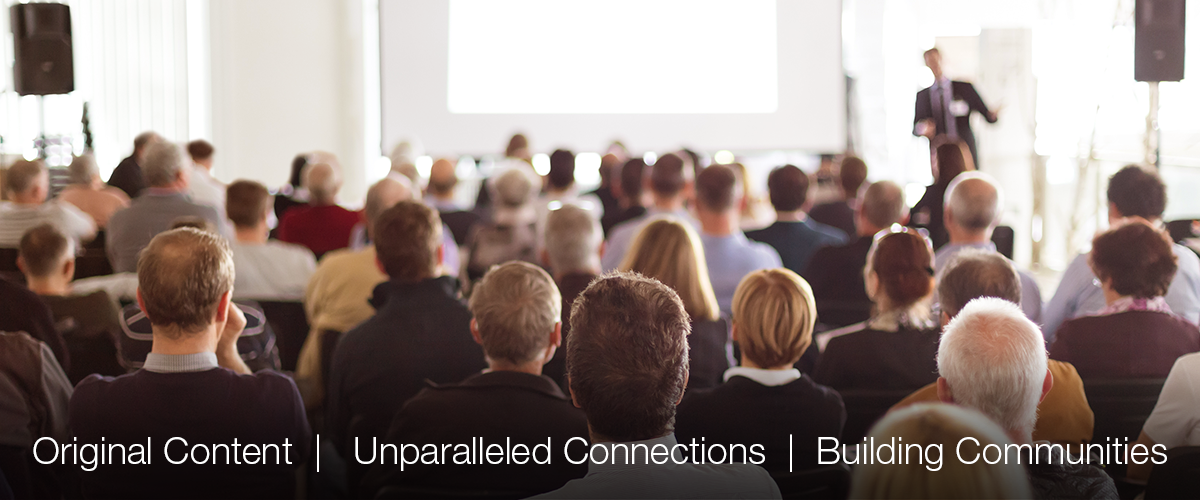 The C5 Group, comprising The Canadian Institute, American Conference Institute and C5 in Europe, is a leading global events and business intelligence company.
We conceive, develop and host authoritative conferences, forums and summits across multiple sectors.
We deliver business critical thinking, curated by specialists, inspired by industry leaders and measured by professional peers.
We span the globe. We offer depth and breadth across multiple sectors with over 300 events. And in each of these sectors, the C5 Group makes a profound impact.
Our expansive portfolio is shaped by a simple but unifying philosophy: we believe that growth and success occurs when the power of people and the power of information come together.
Our goal is to help clients drive operational excellence, accelerate growth and deliver business value. We provide unparalleled access to market leading intelligence and facilitate a global exchange of expertise. We have spent decades building a community of industry leaders designed to advise, inspire and transform. Our wealth of insights and connections steers delegates for years to come.
To deliver this philosophy, we live by three founding principles:
Original content
Nobody wants to leave the office for recycled insights, for unfiltered information over-load or a commercial agenda. We synthesize cutting edge industry thinking, not simply collate it, and present it in a real-world context. We have invested in building an expert internal team of industry specialists, lawyers and other professionals.  This team conducts thousands of research interviews with attendees to ensure we build events that deliver new trends and new intelligence.
Unparalleled connections
We cultivate robust relationships with industry specialists, lawyers and other professionals. These connections are not based on speaker submissions or sponsor requests. We seek out leaders in their field, with deep practical experience, and we invest significant time in nurturing and mining these relationships. As a result, more senior industry leaders and government officials speak at our events than at any other conference. This connectivity means that our conferences always feature a guaranteed high percentage of senior executives, influencers and decision makers.
Building communities
Consumption of information may have radically changed in the past decade, but human interaction has not: being in the room with the best the industry has to offer will always propel a business or professional forward. We value the unique benefits of face-to-face contact, of human intuition and hands-on learning. Because our events offer focused opportunities to network, the connections you make at our conferences are personal, real and lasting.
Combine the power of people and the power of information and accelerate your growth.
Be in the room.