El lugar de reunión anual para la comunidad anticorrupción de México.
La Cumbre Anticorrupción anual del ACI en México es el evento de cumplimiento anticorrupción más importante para la industria local debido al calibre de los conferencistas expertos, la veteranía de los participantes y la complejidad de los asuntos legales y de cumplimiento que se discuten en esta cumbre.
Copresidentes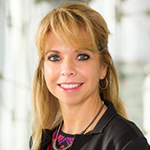 Wendy Alcala
Vice President Legal and Compliance,
General Counsel and Compliance Officer
Nestlé Mexico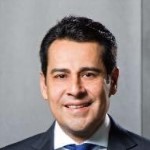 Luis Dantón Martínez Corres
Partner
Ritch, Mueller, Heather y Nicolau, S.C.
Lea la carta de invitación de los copresidentes >>
Oradores Principales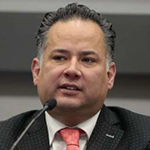 Santiago Nieto Castillo
Titular de la Unidad de Inteligencia Financiera (UIF) de la Secretaría de Hacienda y Crédito Público (SHCP)

Alejandra Palacios Prieto
Presidente de la Comisión Federal de Competencia Económica (Cofece)
Varios meses después de la elección de AMLO y de una nueva asamblea en el Congreso de la Unión, ya es hora de evaluar el panorama anticorrupción actual del país. En vista de las grandes esperanzas depositadas en AMLO, quien resultó elegido casi exclusivamente sobre la base de un mensaje anticorrupción, ¿qué se ha logrado hasta ahora respecto al combate contra la corrupción? Varias preguntas siguen en el aire:
En comparación con sus predecesores, ¿de qué otra forma está el gobierno de AMLO abordando la lucha anticorrupción? ¿Ha demostrado ser efectiva esta lucha?
¿Se implementará plenamente y se hará cumplir el Sistema Nacional Anticorrupción?
¿Cuáles son las implicaciones para la industria y las multinacionales y las medidas que deben tomar para seguir cumpliendo con la legislación anticorrupción de México?
De cara al futuro, ¿cómo será la cooperación con las autoridades encargadas de hacer cumplir la Ley de Prácticas Corruptas en el Extranjero de los Estados Unidos?
LO QUE LOS ASISTENTES PASADOS TIENEN QUE DECIR
"Esta es la única conferencia en México en la que se presentan y se discuten valientemente situaciones reales y cotidianas sobre la corrupción, con el fin de diseñar estrategias prácticas para enfrentarlas y erradicarlas"
"La Conferencia Anti-Corrupción de ACI es una oportunidad fantástica para compartir y aprender mejores prácticas de la industria y nuestros colegas."