Debido al distanciamiento social y a las restricciones para reunir grupos grandes, la 7a Cumbre Anticorrupción de México ha cambiado si formato de un evento en vivo a un evento virtual. La conferencia virtual está diseñada para recrear la experiencia de aprendizaje y posicionarlo en la primera fila de la conferencia.
Participe desde prácticamente cualquier lugar, acceda a la información provista por nuestros palestrantes expertos, comente y contribuya a las sesiones y hable con el equipo de ACI como lo haría en un evento en persona.
Participar en una conferencia interactiva en vivo permite:
Participar en tiempo real mientras se realizan las sesiones
Hacer preguntas y obtener respuestas de nuestros maestros expertos
Acceder a los folletos creados específicamente para el evento
Acceder y ver un video grabado de la conferencia a su conveniencia*
---
Qué esperar de una conferencia virtual: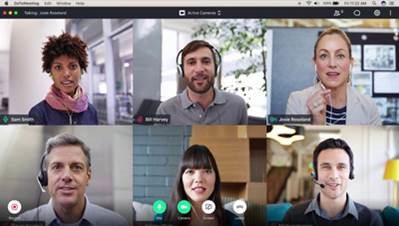 Después del registro, recibirá un correo electrónico de confirmación con instrucciones para acceder a la conferencia virtual. ¡No olvides agregar el evento a tu calendario!
El día del evento, interactuará con líderes en su área de especialización
Interactúe directamente con los palestrantes enviando sus preguntas durante todo el día
---
*La grabación de la conferencia virtual se puede ver hasta 90 días después del evento con un enlace proporcionado después del evento. Tenga en cuenta que algunas sesiones no estarán disponibles. Los oradores tienen derecho a rechazar la grabación, retransmisión y redistribución de su sesión en cualquier momento antes, durante o después de la conferencia.
Tenga en cuenta que no podrá hacer preguntas o contribuir a los paneles porque las sesiones ya han tenido lugar.
---
Virtual Conference
Due to the social distancing and large group gathering restrictions, ACI's 7th SUMMIT ON Anti-Corruption Mexico has changed its format from an in-person event to a live and interactive virtual conference. Our virtual conference option is designed to re-create the learning experience and put you in the front row of the conference.
Attend virtually from wherever you may be, access information delivered by our expert speaker faculty, comment and contribute to sessions as well as speak with our solution providers as you would at an onsite event.
Attending an interactive and live virtual conference allows you to:
Participate in

real-time

as the sessions occur
Ask questions and get them answered by our expert faculty
Full access to handouts created specifically for the event
Access to view a recording of the conference at your convenience*
---
What to Expect at a Virtual Conference: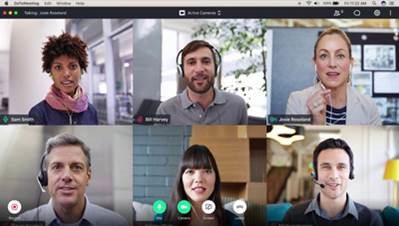 After you register, you will receive an email confirmation with access instructions for the virtual conference. Don't forget to add the event to your calendar!
On the day of the event, you will interact with leaders in your field.
Interact directly with speakers by submitting your questions throughout the day.
---
*The virtual conference can be viewed for up to 90 days after with a link provided post-event. Please note that some sessions might not be available. Speakers have the right to decline recording, rebroadcast and redistribution of their session at any time before, during, or after the conference.
Please note that you will not have the ability to ask questions or contribute to the sessions/conversations as the sessions have already taken place.