The Must-Attend Gathering of the Year for Compliance Leaders in the Insurance Industry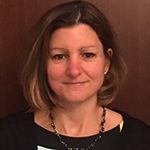 Sandra Calmes
AVP & Senior Corporate Counsel, Global Compliance and Global Financial Crimes
Liberty Mutual Insurance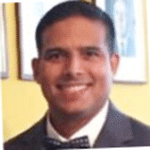 Luis Duarte de Jesus
OFAC and Sanctions Compliance Lead
Generali USA
Keeping Up with Russia Sanctions: Unravelling Key Developments and Navigating Russia Sanctions Complexities Amid Increasing Regulatory Requirements
Balancing the Benefits and Risks of AI in Compliance: Forging a Clear Path Forward in the Rapidly Evolving Landscape of Artificial Intelligence Tools and Corporate Compliance
AML and Cybersecurity: Assessing the Most Sophisticated Cyber Attacks on the Insurance Industry and Best Ways to Prepare and Respond
International AML Perspectives: Exploring International AML Regulations, Risks and Trends During an Unprecedented Period of Uncertainty
Data Privacy and Protection Challenges in AML Compliance
Strengthening Your Sanctions Screening Program and Meeting OFAC Expectations
Benchmark with Senior Executives From:
AIG
Aegon
Aspen Insurance Group
Gard (North America) Inc.
Gallagher
Generali
Liberty Mutual Insurance
MassMutual
Oxford Life Insurance Company
SCOR
Scotiabank
Swiss Re
Travelers
Zurich Insurance Company
In-house counsel and compliance professionals at insurance and reinsurance companies who are responsible for:
AML Compliance
OFAC Compliance
Global Sanctions
Fraud Prevention
Internal Audits
Regulatory Matters
Private practice attorneys specializing in:
Insurance & Reinsurance
AML
OFAC
Compliance & Regulation
Regulatory and enforcement officials
Forensic accountants
Immerse in ACI's premier AML and sanctions event tailored for the insurance sector.

Join us for 2-days to unite with top-tier executives for learning, networking, and gauging industry standards. Hear from and meet with esteemed regulators, senior leaders, and sanctions experts who will share cutting-edge AML & OFAC compliance insights.

As the exclusive event addressing insurance-centric AML and sanctions issues, seize the chance to access vital perspectives, strategic wisdom, and actionable remedies. Safeguard your enterprise from financial penalties and ensure unwavering compliance amidst escalating enforcement. Elevate your industry prowess at this paramount gathering.
WHAT PAST PARTICIPANTS HAD TO SAY
Terrific conference – learned useful updated information, heard very knowledgeable speakers, enjoyed good networking opportunities.
Very good experience learning how other companies structure their companies AML plans.
Very well done and organized, informative and interactive.

For Women In-House Legal and Compliance Professionals Looking to Increase Their Network
The Women in Sanctions Network (WSN) is a global community of like-minded women working in economic sanctions. WSN is committed to promoting diversity across the profession, creating worthwhile networking and educational programs, and updating members on employment and advancement opportunities.
Join our Women in Economic Sanctions Membership: womensanctionsnetwork.com