Join the conference designed specifically for the insurance industry.
Increased enforcement coupled with rapid changes to an already-complex regulatory landscape has necessitated a renewed risk assessment of your compliance programs. ACI's 13th Annual Forum on AML & OFAC Compliance for the Insurance Industry provides a timely program that offers key insights, strategic knowledge, and actionable solutions to ensure that your business avoids costly sanctions and ensures compliance in the challenging and ever evolving regulatory and enforcement environment.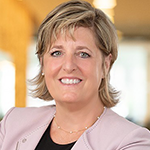 Deborah Connor
Partner, Litigation Department
Morrison Foerster
Former Chief, Money Laundering and Asset Recovery Section
Former Principal Deputy Chief, Money Laundering Asset Recovery Section
U.S. Department of Justice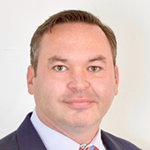 Scott Horton
Associate General Counsel, Global Head of Financial Crimes
AIG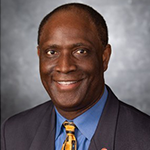 Ben Omorogbe
Vice President and Group General Counsel
Travelers
2023 Esteemed Speakers Included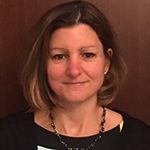 Sandra Calmes
AVP & Senior Corporate Counsel, Global Compliance and Global Financial Crimes
Liberty Mutual Insurance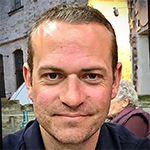 Andrew Jensen
Managing Director and Global Head, Sanctions and Screening
Scotiabank
Former Assistant Director of Global Affairs, Middle East/North Africa U.S. Department of Treasury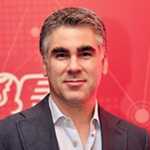 Livio Russo
Group Ethics Officer
Generali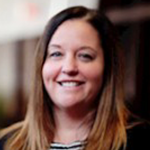 Kelly Pirrotta, CAMS
Head of Anti-Money Laundering, Economic Sanctions, and Senior Financial Exploitation Compliance
MassMutual

Susan Leddy
Senior Legal Counsel
Swiss Re

Alexander MacLean
Global Head of Compliance and Chief Compliance Officer
Aegon

Damian Sepanik
Chief Compliance Officer
Zurich Insurance Company

Inna Tsimerman
Chief International Trade Counsel
Gallagher
WHAT PAST PARTICIPANTS HAD TO SAY
Terrific conference – learned useful updated information, heard very knowledgeable speakers, enjoyed good networking opportunities.
Very good experience learning how other companies structure their companies AML plans.
Very well done and organized, informative and interactive.
Benchmark with Senior Executives
AIG
Aegon
Aspen Insurance Group
Gard (North America) Inc.
Gallagher
Generali
Liberty Mutual Insurance
MassMutual
Oxford Life Insurance Company
SCOR
Scotiabank
Swiss Re
Travelers
Zurich Insurance Company

For Women In-House Legal and Compliance Professionals Looking to Increase Their Network
The Women in Sanctions Network (WSN) is a global community of like-minded women working in economic sanctions. WSN is committed to promoting diversity across the profession, creating worthwhile networking and educational programs, and updating members on employment and advancement opportunities.
Join our Women in Economic Sanctions Membership: womensanctionsnetwork.com