Join us for 2 full days of in-depth discussions on the law governing biosimilars and innovator biologics.
Welcome From Our 2021 Co-Chairs
KEYNOTE SPEAKERS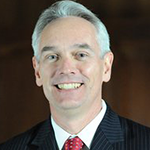 Markus Meier
Assistant Director, Health Care Division Bureau of Competition
U.S. FTC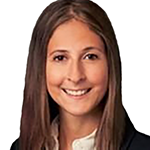 Jessica Greenbaum
Regulatory Counsel, Therapeutic Biologics and Biosimilars Staff
U.S. FDA
FEATURED SPEAKERS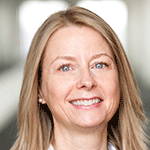 Hon. Jacqueline Wright Bonilla
Deputy Chief Judge PTAB
USPTO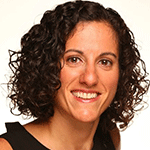 Hon. Michelle Ankenbrand
Lead Administrative Patent Judge PTAB
USPTO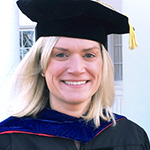 Hon. Kristi Sawert
Administrative Patent Judge PTAB
USPTO
Learn, analyze and benchmark with key In-House and Industry stakeholders including AAM, BIO & PhRMA
Hear directly from critical Government Agencies like FDA, FTC and USPTO on current and future initiatives
Benefit from Content that Stands Out: No stale sessions – no fluff. The agenda has been redesigned to address cutting edge concerns under the guidance of ACI's Biosimilars & Innovator Biologics Advisory Board Members
Recreate the connections and networking opportunities you would have at an onsite event on our captivating and interactive virtual platform, making distance irrelevant!
PLUS! Earn Diversity and Ethics CLE Credits

In-house

counsel from branded and biosimilars companies
Government representatives
from the FDA, USPTO, and the Judiciary
Leading regulatory and patent attorneys from around the country
Prepare to enter the next decade of this revolutionary law.
Biologics have become the fastest-growing class of therapeutic compounds. They have provided innovative treatment alternatives for people who suffer from some of the most serious medical conditions known to man. The incorporation of biosimilar products into the U.S. marketplace was designed to improve patient access and decrease healthcare costs. While much has evolved since the enactment of the BPCIA, the traditional barriers remain.
Now, more than ever, strategies to overcome these barriers are essential to improve the understanding of biosimilar products in the United States. The need for a solid guiding framework becomes more critical than ever before.
The next decade will see more litigation in this sphere. Further, and to an increasing extent, IPR proceedings challenging patents protecting biologic medicines, including IPRs filed before any action was taken under the BPCIA. Finally, the future will usher in considerable changes growing the scope of products that are regulated and litigated under the BPCIA.
Join the "who's who" of the biosimilars and innovator biologics industries as they gather virtually to discuss and contemplate the impact of these critical developments.
2020 Conference Recording
Missed last year's conference? Watch a recording of the 11th annual event.
PURCHASE RECORDING
Complimentary Session
In-House Town Hall: An Insider's Guide to What In-House Counsel Expect from Law Firm Counterparts.
Watch Now
Year after year, the ACI Biosimilar Conference has featured a

top-notch

faculty from the pharma/biotech industry, private practice and government to address

hot-button

issues in this rapidly evolving area — I am looking forward to another outstanding event.
Immac "Casey" Thampoe
Executive Director/Assistant General Counsel
IP Portfolio Development
Regeneron Pharmaceuticals, Inc.
If I had to pick only one event to get the latest on issues impacting biosimilars, it would be the ACI Biosimilar Conference — highly informative presentations and ample opportunities to network and

catch-up

with players in this space.
Charles K. Sholtz
Director and Associate General Counsel
Biosimilars, Manufacturing & Litigation Readiness Lead
Genentech

ACI's Global Series of Life Sciences Conferences bring together key sector stakeholders from around the globe to explore the most important trends impacting the many industries including pharmaceutical, biotechnology, medical device/diagnostics, and FDA-regulated consumer products. Our events cover every facet of legal and business relevance as well as controversy. Learn More