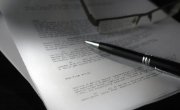 June was a productive month for ACI's conference attendees. At our events, decision makers had the chance to acquire top notch industry information; ranging from the latest trends, developments, hottest litigation cases to key insights from leading experts and more. You now have the opportunity to remain ahead of the curve too by accessing conference materials. June materials are now available in digital format and can be reviewed according to your own schedule.                                                      
Categories 
Anti-Corruption/ FCPA & International Trade 
China Summit on Anti-Corruption
FCPA Boot Camp
Employment Law 
Employment Practices Liability Insurance
Energy
Energy Trading Compliance & Regulatory Enforcement
Financial Services 
Virtual & Digital Currency and Payment Systems
Mortgage Servicing Compliance
Hatch-Waxman
Hatch Waxman Boot Camp Chicago
Pharmaceutical /Biotech /Life Sciences 
Biosimilars
The Legal, Regulatory and Compliance Forum on Dietary Supplements and Nutritionals
Prescription Drug Pricing
Healthcare
Obstetric Malpractice Claims
 Litigation
Consumer Products Regulation & Litigation
Transportation 
Automotive Product Liability Litigation
 International Trade
Import Compliance & Enforcement
Global Export Controls Compliance
Managing Complex ITC Litigation
Telecom & Technology 
DAS & Small Cells Congress
Reference code "WMSM" to receive $100 off from any of the above conference materials.