Pharma & Healthcare – the latest on the FDA move towards the way it approves OTC meds, Walgreens, UnitedHealth, and more to share patient date and more.
Here's a scenario: You're trying to jump-start sales of a drug. It's one of those products that never has hummed on all cylinders, but you think it could wear racing stripes. And now, you're seeing signs of life.Then the feds show up, digging into the study data that justified that drug's FDA approval… [ Read More ] 
The FDA, which has been talking for years about overhauling the over-the-counter (OTC) drug approval process, is taking steps it says will allow it to approve those products, and respond to safety concerns, faster. It is a shift that the industry has been anticipating and which accounts for part of the reason so many drugmakers are in the process of buying or selling OTC units… [ Read More ]
How many organizations do we need to facilitate the electronic transfer of patient information from one health care provider to another? A few, it seems.
Healtheway, an organization which grew out of a government effort to enable health information exchange, launched Carequality. Its mission: to accelerate the sharing of patient data… [ Read More ]
Live Industry News

  Follow @ACI_Pharma and @ACI_Health 

 Join ACI Pharmaceuticals/Biotech/Life Sciences Experts Group
                                  Join ACI Healthcare: Legal, Regulatory, and Compliance Experts Group
Related Events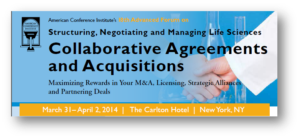 For the complete list of all Pharma related upcoming events: Click Here
For the complete list of all Healthcare related upcoming events: Click Here
To download past Pharma conference materials: Click Here
To download past Healthcare conference materials: Click Here