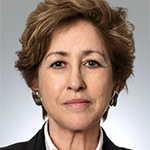 Sharon Blinkoff
Counsel
Locke Lord LLP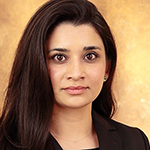 Rohini Gokhale
Global Marketing Counsel
Estée Lauder Companies
KEYNOTES FROM THE FDA AND FTC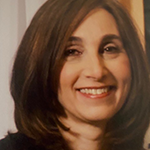 Linda M. Katz, M.D., M.P.H.
Director, Office of Cosmetics and Colors
U.S. Food and Drug Administration (FDA)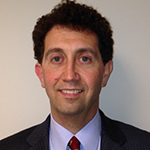 Michael Ostheimer
Attorney
FTC, Advertising Division
The Modernization of Cosmetic Regulation Act of 2022, (MoCRA) is now a reality at the Federal level. State legislators and consumer groups will continue to push for further reforms.
Just before the end of the 2022, President Biden signed the "Modernization of Cosmetic Regulation Act of 2022," (MoCRA) into law – essentially giving the FDA greater authority to regulate the cosmetic industry. This long-awaited law creates new requirements for manufacturers in terms of product safety, ingredients, labelling, and registration.
The states have also been active in the space, with legislative measures concerning the ban of PFAS chemicals, sunscreen regulation, anti-cruelty measures, and consumer safety. California continues to tighten rules and regulations the cosmetics and personal care industries, with new restrictions on products containing harmful chemicals, packaging and labelling requirements, and seemingly endless, Prop 65 litigation.
---
AI and the Metaverse are adding a whole new dimension to the marketing and promotion of cosmetics with new-founded privacy concerns.
Technological innovation has made its way into the cosmetics market, with brands now jumping on the trend of virtual reality stores, digital product try-ons, and crypto/blockchain integration. Manufacturers and retailers are pondering how to best combine physical and digital offerings and becoming savvier in utilizing these technologies and their capabilities to provide a great consumer experience. This movement, however, is not without risk and is raising new concerns for privacy, the collection of personal data, and related consequences.
---
The adoption of ESG policies and transitioning to more sustainable and socially ethical practices in the beauty market marks new industry standards.
Many manufacturers and companies in the beauty and personal care space have adopted ESG policies and are striving to engage in more sustainable and ethical practices for their businesses. They are striving to be more environmentally and socially conscious, but this also comes with its own new set of challenges.
---
Class Action Litigation continues to plague the cosmetics industry.
The cosmetics and personal care industries continue to see a rise in class-action litigation activity, involving product performance, false advertising, and mislabeling. Examine how the industry can defeat these ongoing attacks by the plaintiff's bar.
---
Learn about all this and more at this year's conference.
Attend ACI's 10th Annual Legal, Regulatory, and Compliance Forum on Cosmetics and Personal Care Products to ensure you receive timely advice, as always, from our prestigious faculty of government officials, consumer protection advocates, leading in-house counsel, and premier law firm attorneys. We hope to see you this spring.
Pre & Post-Conference Workshops
Add more value to your conference experience by signing up for these hands-on and practical workshops and consider sending your team!
WORKSHOP A
March 27, 2023
9:00 am – 12:30 pm
WORKSHOP B
March 27, 2023
1:30 – 5:00 pm
WORKSHOP C
March 29, 2023
2:00 – 5:30 pm
Workshops are offered In-Person only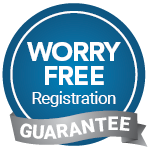 Register at the preferred early rate with our worry free cancellation guarantee.
Learn More
"Extremely informative with top notch panelists from all facets of the industry. Highly recommend!"
"Brought together a well informed bright group of people where you could learn from one another."
"The choice of hot topics allowed for great discussions between speakers and participants."
"Good presentations by subject matter experts on a wide variety of regulatory matters in the cosmetic world."