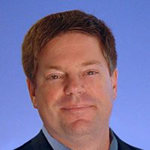 Nick Sanders
Director, Government Accounting & Compliance
General Atomics Aeronautical Systems (Poway, CA)
NICK SANDERS is Director, Government Accounting & Compliance at General Atomics Aeronautical Systems, Inc., where is responsible for compliance with CAS and FAR requirements. When permitted by the company's conflict of interest policy, he is Principal Consultant for Apogee Consulting, Inc. Prior to joining GA-ASI, Nick was Senior Manager, Government Accounting/Internal Controls Excellence at Raytheon's Space and Airborne Systems business. Before joining Raytheon, Nick spent 10 years in the "Big 4" world of public accounting as a government accounting/contracting consultant.
Nick has an extensive list of published articles. He is a frequent speaker on various topics of interest. He is the editor of the LexisNexis reference books "Accounting for Government Contracts: The Federal Acquisition Regulation" and "Accounting for Government Contracts: The Cost Accounting Standards." In addition, he is an instructor for San Diego State University, where he teaches "Financial Management of Government Contracts."
Nick has a B.A. in Economics/Literature (Dual Degree) from Claremont McKenna College. He is a Certified Government Financial Manager (CGFM) and a Certified Compliance and Ethics Professional (CCEP). He is a member of the Advisory Board for Thompson West's Government Accounting, Costs, Pricing, & Accounting Report and is a member of the Aerospace Industry Association's Cost Principles Committee. He is Chair (Emeritus) of the Contract Finance Committee of the National Defense Industrial Association.