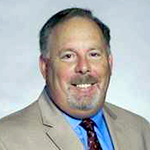 Philip Weis
Director, Senior Employment Counsel
Boehringer Ingelheim Pharmaceuticals, Inc.
Q&A with Philip Weis
What do you find most valuable in speaking and attending ACI's EPLI conferences?
PW: ACI consistently brings together a unique combination of participants from the Public Sector (Judges and Agency Representatives), Corporate Sector (In-House Counsel and Other Specialists/Subject Matter Experts), Legal Sector (Defense and Plaintiff Counsel), as well as External Consultants and Service Providers. Its an educational and networking opportunity for all attendees.
What are some of the biggest risk factors for EPLI today?
PW: Ensuring that the right clients get the right coverage and that the claims experience (especially in litigation) provides the insured parties with the value and support they sought out.
What do you hope we can accomplish at ACI's EPLI conference?
PW: Continue to raise the bar of awareness and understanding of the available insurance products and the value that can be added to a business that elects EPLI coverage.