There has never been a more critical time to "compare notes" with leading practitioners on how to prevent, manage and defend against rising, costly ERISA claims.
The National Forum on ERISA Litigation was a virtual conference that took place over two days from November 18-19, 2020. Regarded as the most comprehensive, practical event of its kind, benefit from the latest strategies for yielding favorable ERISA litigation outcomes in the wake of Covid-19. Gain best practices for your everyday work and ensure that you are up-to-speed on the nuances of regulatory and case law developments.
James O. Fleckner
Partner, Chair, ERISA Litigation
Goodwin Law
Rhonda Prussack
SVP and Head of Fiduciary and Employment Practices Liability
Berkshire Hathaway Specialty Insurance
SUPREME COURT LITIGATOR ROUNDTABLE: Dissecting Recent, Winning Arguments and the Impact on Upcoming Litigation Outcomes
View from the Client: Perspectives on the Unexpected, Long-Term Implications of COVID-19 on ERISA Litigation and Employment-Related Risk Factors
The Rise in Arbitration for ERISA Cases: Dissecting the Winning Arguments in Recent Ninth Circuit Cases- and The Impact on Class Waivers and Arbitration Clauses
COBRA ROUNDTABLE DISCUSSION: Leading Practitioners Share Experiences with Soaring COBRA Notices and Class Actions in the Wake of COVID-10
NEW –The Grey Areas of Sick-Leave Claims: Perspectives on Applying Emergency Legislative and Fiduciary Requirements, and DOL Guidance Affecting ERISA
Cyber Theft and Data Privacy In the Context of Arbitration, Mediation and Participant Information
Access The 2020 Conference Recording
Watch the recording from the comfort of your workplace or home.
Purchase Recording
How On-Demand Conference Works
Click on purchase recording

After you purchase the recording, you will receive an email confirmation with access instructions for the virtual conference.

On your schedule, listen and watch our expert speaking faculty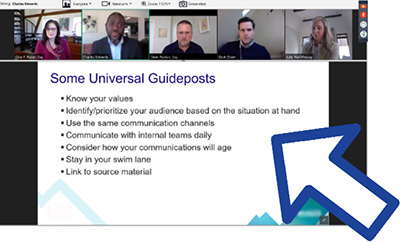 COBRA Litigation in Practice: The Latest Strategies for Addressing Rising Liability Associated with COBRA Notices
A discussion on recent COBRA caselaw
Best practices to avoid COBRA litigation
Best defenses, including insurance, if COBRA litigation is unavoidable
View Recording
Watch from the comfort of your home office or wherever you may be.
Download Today
The 19th National Forum on ERISA Litigation will return in 2021 with more relevant topics than ever addressing post-COVID and evergreen issues. Make sure you sign up to our mailing list to receive the latest updates including special promotions and event news.
Keep in Touch. Sign up to our mailing list to receive the most up-to-date conference details.

Join our list
WHAT PAST ATTENDEES HAVE TO SAY
Excellent speakers, very informative!
Sophisticated analysis of complex ERISA trends.
Very interesting topics
and timely.
Speakers are very knowledgeable about their subjects. Very well done overall.
Great technical and topical information.