HEAR FROM IN-HOUSE EAR EXPERTS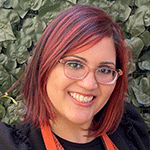 Laura J. Molinari
Executive Director, Licensing, Policy, Sanctions, and Compliance
Boeing Company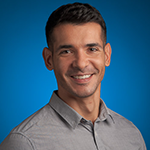 Luiz Prado
Program Manager, Legal Specialist, Global Trade Compliance
Google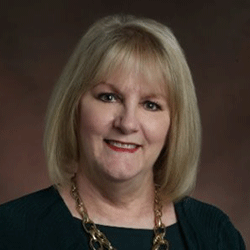 Debbie Shaffer
Senior Manager, Sector Lead Commercial Aviation Solutions Sector
L3Harris Technologies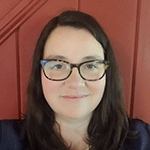 Anne Scheinfeldt
Assistant Deputy General Counsel
Comcast Cable
Take a Deep Dive to Master the Essentials
ACI's highly anticipated Proficiency Series provides true immersion in the EAR with the objective of becoming proficient in four weeks.
Week 1

Roadmap and Classification

Semiconductor, MEU, MIEU and Direct Product Rules

Week 2

Deemed Exports and Technology Transfers

Week 3

Licensing Requirements and Exceptions

Week 4

EAR Enforcement & Compliance in Practice

Review of Proficiency Assignment and Open Q&A
Your One Month to Proficiency
Four Weeks – Two sessions weekly
Five in-depth modules
28 hours of professional development
Four hands on, practical sessions
Access to recorded sessions for future reference
Build you "Brain Trust", sounding boards, and global network
Substantive Resource materials for your daily work
Certificate of completion and CLE Credits
Schedule permits attendance in all time zones
Provides in-depth, practical knowledge and experience that I will be able to take back to improve our processes and program.
I had fun and it was nice to engage with others in the field who are having similar challenges. It was a great session. I plan to dial in to future sessions.
Already the first module was a great opportunity to get to work with seasoned trade compliance professionals in an in-depth discussion of very complex trade compliance subjects with the upcoming generation of trade compliance leaders. The presentations were challenging and the very thought-provoking questions from the audience were even more so. All in all, it was an excellent way to spend an afternoon.
Empowered Officials
Export Compliance Specialists, Coordinators and Administrators
Engineering Professionals
Vice Presidents, Directors and Managers of:
Trade/Export Compliance
Export Administration
Export Controls
Trade/Export Policy
Export Sales
Export Licensing
International Trade Compliance
Government Contracting
General Counsel's Office
Vice President, Legal Affairs/ Operations
International Trade Counsel
Export Controls Counsel and Export Controls Consultants