The United States Department of Justice (DOJ) released its yearly statistics for the False Claims Act and fraud cases for fiscal year 2018.
The DOJ reported that it recovered $2.8 billion in final judgments and settlements during this time period, despite conspicuously less total new qui tam and non-qui tam actions brought in total.
The recovery statistics for fiscal year 2018 show a sustained and aggressive use of the False Claims Act by the government and Qui Tam relators alike. By all accounts, the trend for government-initiated FCA actions looks to continue to rise, leaving the industry wondering:
What will total recoveries amount to at the end of Fiscal '19?
What can we expect for Fiscal '20?
Where will government enforcement priorities lie?
Which industries are at greatest risk?
What can you do to prepare for the next wave of FCA enforcement and protect your client's interests?
Sign up and stay tuned for more exciting programming announcement and our incredible speaker line-up!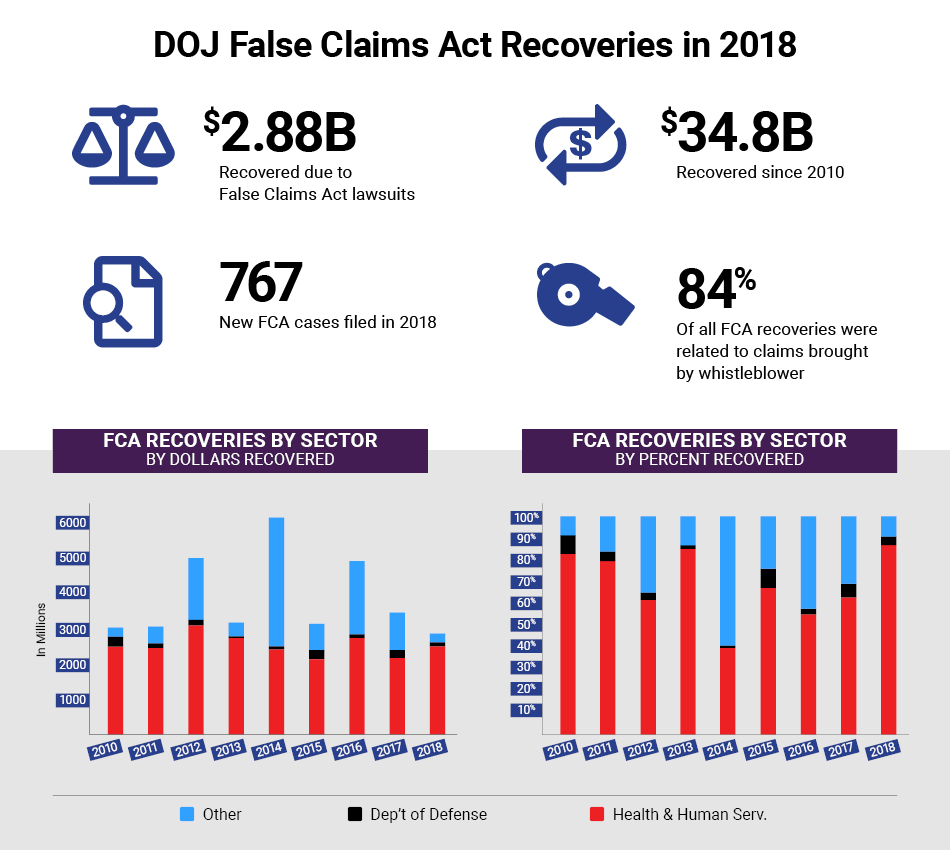 ---
This year's ACI's Advanced Forum on False Claims and Qui Tam Enforcement will address the underlying controversies and challenges posed by these questions.
Join us for in-depth discussions and analysis of the latest guidance, initiatives and enforcement statistics. This year's forum will feature a faculty of government prosecutors and leading in-house counsel from industries most impacted by the expanding reach of the False Claims Act, including healthcare, pharmaceutical, defense, aerospace, tech & communication and financial services.
You will also hear directly from leading defense counsel and relators' counsel, who have defended and settled these cases.
As an FCA stakeholder, you simply cannot afford to miss this leading industry event to benchmark with top industry representatives. Register now and enjoy early bird savings!
---
Thank You to Our Esteemed 2019 Co-Chairs
"I look forward to this conference every year. It provides valuable insight into how the various stakeholders analyze FCA issues – industry, prosecutors, and relator counsel."
Catherine Kane Ronis
Vice President, BAE Systems, Inc.
"ACI's False Claims Act conference is as dynamic as its New York location – always an extraordinary mix of viewpoints of government lawyers, in-house counsel, defense bar, and whistleblowers' counsel."
Roderick L. Thomas
Partner, Wiley Rein LLP
---
Who You Will Meet
General Counsel
Chief Legal Counsel
Assistant General Counsel
In-House Counsel
Litigators
Compliance Officers
Litigation Consultants
Outside Counsel specializing in:

False Claims Act
Fraud
Litigation
Corporate Compliance
White Collar Crime
Investigations
Government Contracts
Healthcare
Financial Services
---
Conference Attendee Profile