Join us for 2 days of lively discussion on FCA enforcement including the ramifications of two Supreme Court decisions, and the evolution of pandemic, cybersecurity, and telehealth fraud.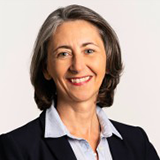 Tara Shewchuk
Global Chief Ethics & Compliance Officer
Medtronic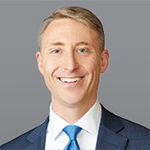 Gustav Eyler
Partner
Gibson, Dunn & Crutcher LLP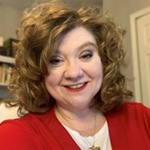 Julie Bracker
Partner
Bracker & Marcus LLC
"I'm excited and honored to serve as co-chair of the 11th annual Advanced Forum on Qui Tam and False Claims Act Enforcement. I look forward to learning the latest developments in this ever-evolving enforcement space from a multitude of experts in the field."
"I am thrilled to co-chair ACI's 11th Annual Conference on False Claims and Qui Tam Enforcement. Please join us in New York on January 23-24, 2024, to hear from an impressive group of speakers and panelists on issues of top importance to practitioners and in-house counsel. The Conference will be an exciting opportunity to learn and build connections."
"Please join us in New York City for a conference that is guaranteed to expand your thinking about the False Claims Act. As a past attendee and speaker, I have found it invaluable to spend time with not only other Relator's counsel, but defense counsel, in house attorneys, and government lawyers and investigators. This year, I am delighted at the opportunity to serve as a chair, where I look forward to bringing together some of the sharpest minds in the FCA arena to discuss issues common to us all. Assembling stakeholders from all sides of these complex and intricate cases is sure to bring greater depth of understanding to your practice. Don't miss out on this chance to discuss this powerful statute with other leaders in the field!"
2024 CONFERENCE HIGHLIGHTS
Learning how the courts, prosecutors, relator and defense counsel are adapting to the new subjective scienter standard, one year after the Supreme Court's decision in SuperValue and Safeway
Discover the latest trends and strategies directly from prosecutors in enforcement hotbeds
Unpacking how to safely navigate the new telehealth rules
Designing the best compliance programs so companies are protected from the increasing reach of the FCA
Exploring the ongoing governmental focus on cyber security, in a cross-industry perspective
Demystifying how government is using data analytics to identify fraud and how relator and defense counsel use data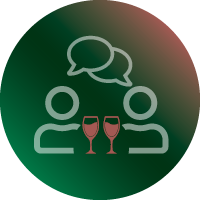 Industry Roundtable Discussions

Join us for structured industry roundtable discussions over cocktails!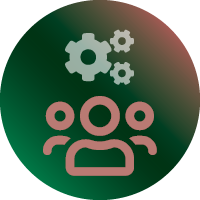 Cross-Industry Advisory Board

Network, engage and learn from our cross-industry advisory board!
WHY ATTEND
Although the 2022 recoveries did not match the $5.6 billion recovered in 2021, fiscal year 2022, at $2.2 billion in recoveries, marked the fourteenth straight year where recoveries exceeded $2 billion. As in past years, this number comes primarily by recoveries in the health care industry. Notably, 2022 represented the second-highest number of settlements—351—for a single year in DOJ history. Moreover, the government and qui tam relators filed 948 new cases in 2022, surpassing the previous record set in 2020 (937). The FCA continues to be a powerful tool, and the statistics reflect a sustained appetite by relators to pursue FCA litigation even when the government declines to intervene.
The DOJ continues to ramp up its investigations of pandemic-related fraud, as well as its enforcement efforts against Medicare Advantage organizations and the telehealth industry. And we are also seeing the first DOJ cybersecurity fraud actions being brought under the FCA – with a clear signal that more of these cases will be on the horizon.
By all accounts, these latest trends signal sustained and aggressive enforcement efforts by the government and qui tam relators alike.
Join us for 2 days live in NYC and hear directly from government enforcers, cross-industry compliance and investigations counsel and leading attorneys from the defense and relators' bar about what you can do to prepare for the next wave of FCA enforcement.
General Counsel
Chief Legal Counsel
Assistant General Counsel
In-House Counsel
Litigators
Outside Counsel specializing in :
False Claims Act
Fraud
Corporate Compliance
White Collar Crime
Government Contracts
Healthcare
Life Sciences
Financial Services
This conference provides a tremendous annual opportunity for attorneys from the government, Relator and defense bar to gather, present and discuss trends and issues concerning the False Claims Act in a structured, intimate, and informal setting.
Year after year, this forum provides practitioners from all perspectives a unique opportunity to learn about and engage in an open and frank dialogue regarding the most important enforcement trends, case developments, and practice tips in the False Claims Act arena.
I look forward to this conference every year. It provides valuable insight into how the various stakeholders analyze FCA issues – industry, prosecutors, and Relator counsel.