Attend the only conference that the "who's who" of FCA litigators have designated as the event which sets the standards for this industry's practice
2020 continues to be a highly transformative year for the False Claims Act and fraud cases impacting all the industries involved.
With more than 34.8 billion recovered by the government since 2010 under the federal False Claims Act, it has never been more crucial for private practitioners and corporate in-house counsel to keep abreast of the changes and hear a wide variety of perspectives on this rapidly evolving and highly challenging area of the law.
Now in its 8th highly successful year, American Conference Institute's Advanced Forum on False Claims and Qui Tam Enforcement returns to New York City. This must-attend event provides the most up-to-date guidance and analysis available right from the most respected practitioners in the field, including a faculty of experienced government prosecutors and leading in-house counsel from industries most impacted by the expanding reach of the False Claims Act, including healthcare, pharmaceutical, defense, aerospace, tech & communication and financial services.
You will also hear directly from leading defense counsel and relators' counsel, who have defended and settled these cases.
In addition, the event will offer unparalleled networking opportunities which will allow you to benchmark and engage with a wide range of practitioners from across the country and various industry sectors.
Interested?
Download the 2020 Event Brochure to Review and You will receive the 2021 brochure when it becomes available
Download 2020 Brochure
THANK YOU TO OUR 2020 CO-CHAIRS
Savaria B. Harris
Senior Counsel, Regulatory Law
Johnson & Johnson
"This conference provides a tremendous annual opportunity for attorneys from the government, realtor and defense bar to gather, present and discuss trends and issues concerning the False Claims Act in a structured, intimate and informal setting."
Douglas W. Baruch
Partner
Morgan, Lewis & Bockius LLP
"Year after year, this forum provides practitioners from all perspectives a unique opportunity to learn about and engage in an open and frank dialogue regarding the most important enforcement trends, case developments, and practice tips in the False Claims Act arena."
---
As an FCA stakeholder, you simply cannot afford to miss this leading industry event to benchmark with top industry representatives.
Registration is now open. Enjoy early bird rates and save!
Register Now
---
The recovery statistics for fiscal year 2018 show a sustained and aggressive use of the False Claims Act by the government and Qui Tam relators alike.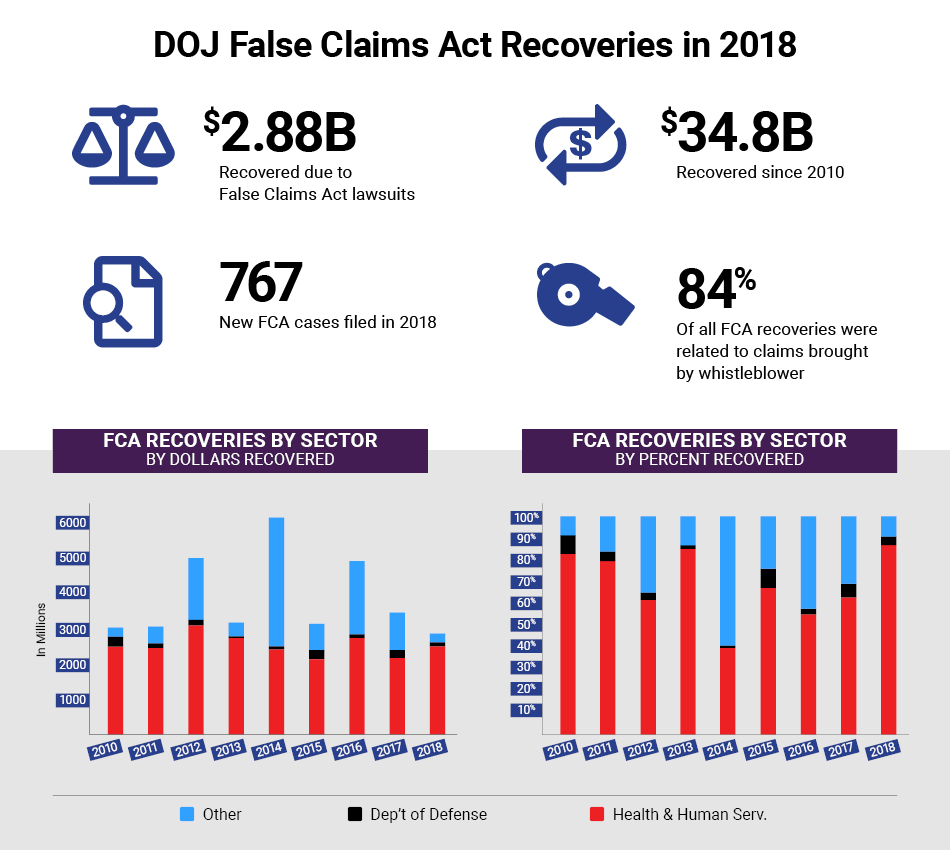 WHO YOU WILL MEET
General Counsel
Chief Legal Counsel
Assistant General Counsel
In-House Counsel
Litigators
Compliance Officers
Litigation Consultants
Outside Counsel specializing in:

False Claims Act
Fraud
Litigation
Corporate Compliance
White Collar Crime
Investigations
Government Contracts
Healthcare
Financial Services