Join Government, leading law firms, lobbying and PR firms for critical updates and worthwhile discussion on the newest, most pressing risks.
Now more than ever, FARA enforcement is intensifying-with law firms, lobby shops, PR firms and individuals confronting unprecedented prosecution risks. The U.S. Department of Justice has said that FARA enforcement is one of its newest priorities. In addition to criminal action, many anticipate that civil enforcement will become another new reality to flag now.
While the Foreign Agents Registration Act has been in effect since 1938, there are many grey areas (including the application of key exemptions, which may be narrower in scope than anticipated).
Join the key stakeholders in the world of FARA – law enforcement agencies, legal practitioners, PR and lobby firms – to discuss the real-life challenges posed by this statute and how best to proceed given surprising, new legal, compliance, political and PR risk factors.
SPECIAL REMARKS BY:
Brandon L. Van Grack
Chief, Foreign Agents Registration Act (FARA) Unit U.S. Department of Justice
Distinguished Co-Chairs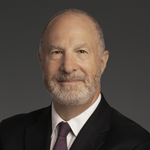 David H. Laufman
Partner
Wiggin and Dana LLP
(Former Chief, Counterintelligence and Export Control Section, National Security Division, U.S. Department of Justice)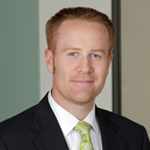 Matthew T. Sanderson
Member, Co-Leader of the Political Law Group
Caplin & Drysdale, Chartered
---
Renowned FARA experts involved in some of the most significant, high profile cases will impart
real-world

guidance on key issues, including:
What DOJ's new priorities mean for your exposure
Unintentional missteps when filling out registration forms and subsequent disclosures
The true lengths and limits of the LDA exemption
Surprising new triggers for a deficiency notice: How to prevent and respond
The unwritten rules for conducting due diligence on your client
When exactly one becomes an agent of a foreign principal
What now constitutes a FARA violation
Concrete examples of "insufficient information" in FARA filings
Successful defenses to a FARA enforcement action
Juggling concurrent investigations by the DOJ