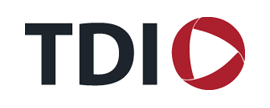 TDI Compliance, LLC
Global Insight. Actionable Intelligence.
TDI is a strategic advisory and risk intelligence firm that helps multinational organizations more effectively manage commercial, regulatory, and reputational risk. We deliver a decisive information advantage to our clients through advisory services, due diligence and investigations, and a best-in-class analytics suite that dramatically increases efficiency and provides critical insights. Founded in 1999, TDI's unique blend of commercial, intelligence, and technology experience allows us to understand and evaluate people, assets, and transactions within their broader political and commercial context.
TDI can help you navigate the dynamic world of third-party risk with solutions to suit your company's business risk profile. We provide clients with risk-based due diligence, investigations, and an analytics suite to manage risk with third-party business partners, such as distributors, suppliers, vendors, agents, and clients. From life sciences to aerospace and defense, we assist companies in virtually every industry with programs to address complicated and evolving compliance regulations. Our programmatic due diligence products and services provide compliance officers, risk managers, legal professionals, portfolio managers, and senior level executives with the critical information necessary to operate a business with confidence.