IMPORTANT NOTICE
After careful consideration, we have decided to remove from the calendar C5's FCPA & Anti-Corruption for the Life Sciences Industry originally scheduled this year.
We have made this decision out of an abundance of caution given COVID-19 concerns. The safety and security of our attendees, speakers, exhibitors, and staff, remain C5's top priority.
We apologize for the inconvenience but know that this will give us the time we need to make a fantastic event in 2021.
Join our mailing list to receive updates as they become available.
14th Advanced Forum addressing Global Anti-Corruption prosecutions and penalties affecting the Life Science industry.
This acclaimed forum is the only practical, comprehensive anti-corruption event tailored to the life sciences industry – all with a view to imparting best practices for your work after the event. Expert speakers will delve into very complicated, industry-specific challenges facing companies and their employees.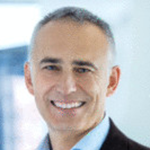 Dr. Klaus Moosmayer
Chief Compliance Officer,
Chief Ethics, Risk & Compliance Officer
Novartis
Conference Co-Chairs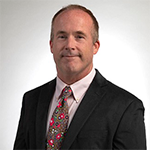 Matthew Werner
VP, Chief Compliance & Privacy Officer
Bio-Rad Laboratories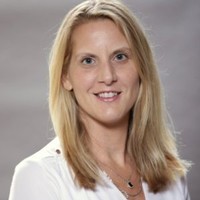 Hollie Foust
SVP, Legal & Compliance
Cardinal Health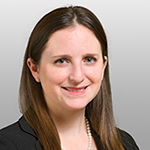 Jennifer H.Saperstein
Partner
Covington & Burling LLP
New This Year
Join Industry-Specific Breakout Roundtables: Pharmaceutical, Healthcare, Medical Device, Biotechnology and CRO
Learn Unwritten Lessons and Compliance Best Practices from Companies that Have Been Under the Enforcement Microscope
Benefit from "The Essential Life-Sciences Guide for Third Party Management Post-Onboarding"
Hear from companies on the emerging issues they are flagging now, including The Globalization of Value-Based Healthcare Corruption Risks
Strengthen Your Approach to Analyzing and Calculating Distributor Overpayments on the Margin: When an Overpayment Is (and Isn't a Bribe)
Special Compliance Brainstorming Session: Behind the Scenes of ABC Program Testing and Metrics: Testimonials on Achieving Success
---
Benefit from worthwhile networking and benchmarking with senior in-house decision-makers on how to combat the next wave of global anti-corruption prosecutions and penalties.
Meet Top Decision-Makers
Associate
Auditor
Chief Compliance Officers
Clinical Trials
Compliance Analyst
Compliance Managers
Compliance Officer
Counsel
Director/Manager/Vice President- Anti-Corruption
Ethics and Compliance
Ethics Officer
Financial Analyst
Financial Crimes Manager
General Counsel
Global Compliance and Training
Government Investigations
Internal Audits and Investigations
International Trade and Regulation
Investigations
Legal & Regulatory Affairs and Enforcement
Member
Partner
Principal
Shareholder
Benchmark With Confirmed Attendees
Acumed
Amgen
Arthrex, Inc.
Bayer

Bio-Rad

Laboratories Inc.
Boston Scientific Corp.

Bristol-Myers

Squibb
Cardinal Health
DBV Technologies
Fortive
Hill Rom
Laboratory Corporation of America Holdings
Lonza
Medtronic
Merck
Novartis
Syneos Health
Zimmer Biomet
WHAT PAST ATTENDEES HAVE TO SAY
Great speakers and excellent conference content! It was an excellent opportunity to share experiences, improve knowledge about compliance and make good business contacts. The fact that the event was focused on Life Sciences Industry and the high level of the speakers and attendees made it worth it.
There were quality people to connect with and the topics were highly of interest to me.