Fintech innovation is experiencing unprecedented growth and payments companies must learn how to comply with the evolving regulatory and enforcement landscape.
The emergence of new technology applications in self-service, online and mobile banking, machine learning, Big Data and AI are currently sowing the seeds of financial service disruption. As FinTech companies are partnering with banks and non-banks and entering the market in record numbers, the industry is abuzz with questions surrounding which products will be welcome by consumers and merchants, and how federal and state regulatory frameworks will be applied to these new technologies.
Join us at the 4th Annual FinTech and Emerging Payments Systems conference where you will walk away with key insights, proven strategies and best practices necessary to navigate the legal, compliance and technical hurdles arising within today's payments industry.
Regulatory Insights From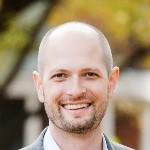 Matthew Homer
Executive Deputy Superintendent for Research and Innovation
New York State Department of Financial Services
VIEW THE SPEAKER FACULTY
Federal, State Regulatory and Enforcement Officials
Financial Products, Payments, FinTech, and Retail Professionals, including:

General Counsel
CEOs
CCOs
Compliance Counsel
Product Managerso
Risk Officers/Managers
AML Counsel
Privacy Officers
Data Security Officers
Analysts
Private Practice Attorneys Specializing in:

FinTech
Payment Systems
Virtual/Digital Currencies
Financial Services Regulatory Compliance
Banking Law
Prepaid Cards
AML Compliance
Privacy/Data Security
Advertising and Marketing Law
WHAT PAST ATTENDEES HAVE TO SAY
Great Learning from FinTech partners, great exchange of knowledge, good networking opportunities.