Our 2023 conference has concluded. We look forward to meeting you in 2024!
A Fintech Conference Like No Other.
OUR 2024 AGENDA IS IN DEVELOPMENT

Take a look at the line-up of speakers and event highlights from our 2023 event:
HEAR INSIGHTS FROM GOVERNMENT ALUMNI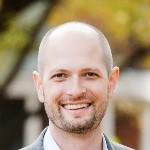 Matthew Homer
Former Executive Deputy Superintendent
NY Department of Financial Services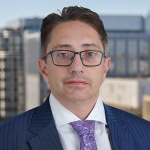 Andrew Nigrinis
Managing Principal
Edgeworth Economics
Former CFPB Enforcement Economist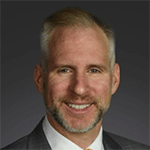 Thomas G. Ward
Partner
Sidley Austin LLP
Former Enforcement Director, Office of Enforcement, CFBP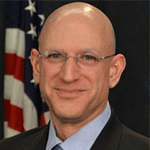 Richard Weber
Partner
Winston & Strawn LLP
Former General Counsel, New York Department of Financial Services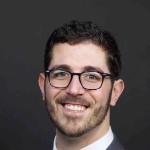 Elan Mendel
SVP, Assistant General Counsel, Regulatory Affairs
Mastercard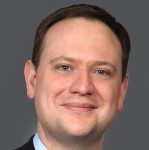 David Beam
Partner
Mayer Brown LLP
BENCHMARK WITH INDUSTRY EXPERTS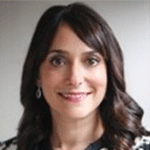 Michelle Ann Gitlitz
General Counsel & Corporate Secretary
Flexa Network Inc.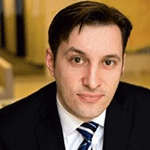 Sulejman Dizdarevic
Director & Assistant General Counsel, Payments
Discover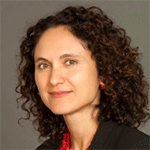 Inna Jackson
Senior Vice President & Associate General Counsel
HSBC Bank USA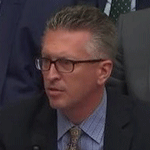 Parris Sanz
EVP/General Counsel
WebBank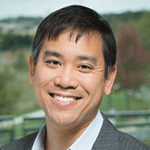 Kay Trans-Trong
Vice President & Associate General Counsel, Global Regulatory Affairs
Visa
2023 CONFERENCE HIGHLIGHTS

Implications for CFPB's Proposed Consumer Data Rights Rule
Preparing for Increased Litigation in the Payments Space

How Banks and Fintech Partnerships Are Changing

New Developments for Banking as a Service (BaaS)

What is the Impact of the Decease in Fintech Valuations?
LEARN FROM KEY INDUSTRY STAKEHOLDERS HOW TO MITIGATE
REGULATORY RISK
Stay compliant both with new and traditional banking regulations
PARTNERSHIP RISK
Learn how to identify the right partner whether you're a bank or a fintech company
REPUTATIONAL RISK
Protect the trust and loyalty you have spent years nurturing
CYBER RISK
Minimize the future cyberattacks while still fostering innovation
Federal and State Regulatory and Enforcement Officials
Financial Products, Payments, FinTech, and Retail Professionals, including:

General Counsel
CEOs
CCOs
Compliance Counsel
Product Managers
Regulatory Counsel
Risk Officers/ Managers
AML Counsel
Privacy Officers
Data Security Officers
Analysts
Private Practice Attorneys Specializing in:

FinTech
Payment Systems
Virtual/Digital Currencies
Financial Services Regulatory Compliance
Banking Law
Prepaid Cards
AML Compliance
Privacy/Data Security
Advertising and Marketing Law
ACI's 8th Annual Legal, Regulatory, and Compliance Forum on Fintech & Emerging Payment Systems offers the best opportunity to connect with key industry and regulatory stakeholders to gather the knowledge necessary to remain compliant while fostering innovation amid an ultra-competitive and quickly evolving marketplace. You will have the opportunity to benchmark among peers, absorb key compliance takeaways around anticipated increased regulatory enforcement, and delve into what it will take for the modern fintech to prosper.
CLE Accreditation
Accreditation will be sought in those jurisdictions requested by the registrants which have continuing education requirements. This course is identified as non-transitional for the purposes of CLE accreditation.
Learn More