---
Network and brainstorm with top regulatory and compliance executives and legal counsel.
ACI's Food Law conference is a unique, interactive forum where key legal, regulatory and compliance stakeholders for the food industry will gather to discuss how to best prepare for the future by examining current challenges, benchmarking existing strategies, and analyzing critical areas for innovation.
The "Who's Who of the Food Law Bar" will give you critical insights as they discuss and analyze:
Focus on Plant-Based "Meats" and "Milks": Anticipating the FDA's/USDA's Regulatory Platform
Status check on CBD and Cannabis for the Food Industry
Analysis of the Current Trade and Tariff Environment on the Food Industry
Social Media Think Tanks on the Role of Influencers/Virtual Influencers and User-Generated Content for the Food Industry
Recalls and Crisis Management Integration War Room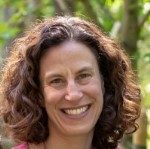 Danielle Lemack
Assistant General Counsel
HP Hood LLC (Lynnfield, MA)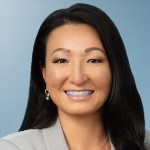 Heili Kim
Partner
Faegre Drinker
PRE-CONFERENCE WORKSHOPS
Pre-Conference Workshops are Included with Your On-Demand Purchase
Also, back by popular demand – ACI's one-day in-depth Food Advertising & Marketing Law Master Symposium – a think tank style programming dedicated to solving the numerous advertising and marketing challenges that food companies face as they promote their products.
On-Demand Virtual Conference
Due to social distancing and large group gathering restrictions, ACI's Food Law has changed its format from an in-person event to a live and interactive virtual conference. If you missed the conference, you can still purchase the recording and watch on your schedule. Watch from wherever you may be, access information delivered by our expert speaker faculty as you would at an onsite event.
Purchase Recording
Leading counsel and top regulatory and compliance executives will convene again in 2021 for the 5th Advanced Summit on Food Law for in-depth discussions on new industry developments and to assess the myriad legal, regulatory, and compliance obligations that impact business decisions and long-term strategies.
Keep in Touch
Sign up to our mailing list to receive the most up-to-date conference details.
Join our list