Expanding prosecutions for fraud and abuse violations.
More False Claims Act and Anti-Kickback cases.
Growing enforcement and penalty risks at the federal and state levels.
In the face of increased scrutiny of value based pricing arrangements and patient assistance programs, ACI's 19th Annual Fraud and Abuse Conference stands apart as the flagship forum for Government and the legal community. Unlike other events, this program focuses on the most pressing, complex and emerging litigation trends and risks that are especially heightened for drug and medical device companies
Developed through careful research with industry stakeholders, the agenda will include an emphasis on best practices for updating your legal risk management. Featured sessions will be specifically designed to focus on how to mitigate legal, reputational and other high stakes risk factors that can significantly undermine your business.
Trish Dring, Associate General Counsel, MacroGenics, Inc. 'I love the varied perspectives. ACI is my preferred conference given the range of speakers, particularly by government enforcers, in house counsel and law firms'
Benjamin M. Daniels, Special Counsel, Foley & Lardner LLP 'Wonderful mix of attendees and speakers, great networking and superb DOJ participation'
James Fraser, Senior Director, Commercial and Regulatory Counsel, Portola Pharmaceuticals 'Broad spectrum of viewpoints and experiences'
Don't miss the opportunity to maximize participation or
showcase your organizations services and talent.
For more information please contact us at
[email protected].
Stay for our Conference on FCPA & Anti-Corruption on June 19-20 2019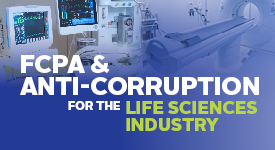 ---
Venue
36 Central Park S, New York, NY, 10019
212-371-4000
Accommodations:

American Conference Institute is pleased to offer our delegates a limited number of hotel rooms at a negotiated rate of $179/night (+tax). To take advantage of these rates, please contact the hotel directly at 1-800-831-7211 and refer to the conference name.
Please note that the guest room block cut-off date is June 4, 2019. After that date OR when the room block fills, guestroom availability and rate can no longer be guaranteed.