Deemed as the foremost,

can't-miss

event for the Fraud community, we hope that you will take this invaluable opportunity to engage with the

pre-eminent

fraud, asset tracing and recovery, insolvency, restructuring and more

thought-leading

practitioners.
Unsurpassed Networking: Meet the true trailblazers and influencers! The program is uniquely designed to maximize networking through 1:1, small and larger group opportunities.
Invaluable, "Out of the Box" Discussions: Unique, region-specific case studies, interviews and strategy sessions enabling you to stay updated on the law and what is keeping your peers busy.
Fresh, Refined Content: No repetitive or monotonous panels that you have heard before. Benefit from reengineered, cutting-edge discussions that are especially relevant and timely! No fluff or generic content.

WELCOME BACK! SUNSET DRINKS RECEPTION
Sunday, January 23, 2022 | 5 PM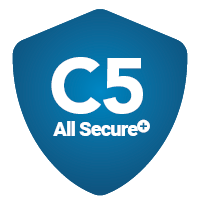 On-Site Safety Measures
As we plan in-person events, the health, safety and well-being of our attendees remains our top priority. Learn More
New for 2022!
Don't Miss this Opportunity to Connect and Catch Up!
Join Extended Networking Breaks – More Time to Chat!
Break out into Smaller Groups to Trade "War Stories": Candid, "Off the Record" Discussions
Benefit from Structured Formats to Facilitate 1:1 Meet-Ups with New Contacts
More Small-Group and 1:1 Discussion: Catch up on What is Keeping Your Peers Busy
Don't Miss Large, 1:1 and Smaller-Group Discussions. Join the Conversation on:
Cryptocurrency Fraud as an Existential Threat: Practitioners Share Their Experiences with Commencing Proceedings and Obtaining Freezing Orders
Wine as a Tool for Fraud: Fake Vintage, Forged Labels-and the Newest Schemes to Flag Now
The Caribbean and Latin America: The Lesser-Known Trends Affecting Enforceability and Asset Recovery
The Verdict on Remote Due Diligence and Asset Tracing: Forensic Experts Take Stock of the Newest Hurdles Confronting Fraud Victims and Their Legal Counsel
Trust Busting: Strategies for Attacking Evasive Transfers of Assets into Trusts
The Emergence of the U.S. as an Asset Haven: U.S. Legal Experts Weigh in on Emerging Developments
Litigation Funding Roundtable: Legal Practitioners and Litigation Funders Connect and Compare Notes
Whistleblowers and Awards: An animated debate on the U.S. vs. UK and EU approaches
Who You Will Meet
Solicitors and barristers specialising in fraud, insolvency, asset tracing and recovery, and dispute resolution
Forensic and Litigation Consultants
Legal and Compliance Executives from multinational banks and companies
Litigation funding firms
Investigators and Asset Recovery Specialists
Technology solutions providers
THIS IS WHY C5 DOES WHAT IT DOES
The reason I come to C5 is the quality of the panels and the quality of the speakers, the topics are always fresh and new, it is the best asset recovery conference in the world, bar none.
Well organized and an excellent opportunity to network. Will definitely recommend to others.
Great venue, great variety of talks and attendees.
Really interesting collection of professionals and experts bringing their unique perspectives on important and cutting edge topics.
The organisation was first class and the conference ran extremely smoothly. The networking opportunities were superb.
It was wonderful. The sessions were informative, and the conference presented an excellent opportunity to network with experts in fraud and asset recovery.
Venue
Kimpton Epic Hotel
270 Biscayne Blvd Way Miami, FL 33131 USA