Distinguished 2021 Co-Chairs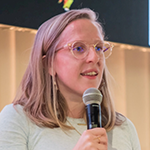 Mathilde Latour
Legal, Global Export Trade Manager
Cisco (France)
(Former Desk Officer, Domestic and Export Control Unit at French Cybersecurity Agency, ANSSI, 2015-2020)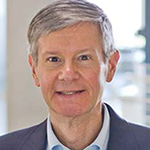 Roszel C. Thomsen II
Partner
Thomsen and Burke LLP
---
U.S. State Department Keynote Address on Human Rights Due Diligence and Surveillance Technologies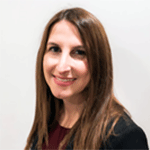 Jenny Stein
Special Advisor for Internet Freedom and Business and Human Rights
U.S. Department of State
---
Special Keynote on Update on U.S.-China Trade Policy Priorities
Christopher Millward
President and Managing Director
United States Information Technology Office (USITO)
---
EU Commission Special Address on the EU's Dual-Use Regulation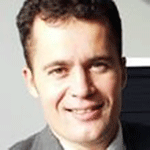 Stéphane Chardon
Head of Sector, Strategic Export Controls
European Commission
---
Widely regarded as the only practical, comprehensive event of its kind, ACI's 11th Advanced Industry Forum on Global Encryption, Cloud & Cyber Export Controls will, once again, dive into the intricacies of complicated,

fast-moving

U.S. and foreign encryption controls.
Unlike other events, you will meet and learn from experts based across the globe to gain the unwritten lessons and best practices for your global program.
With so much on the line, this is a not-to-miss opportunity to connect, gain critical updates and compare notes on, among other topics:
China's new export control regime: What it means for your business and how you need to adapt
The release of the EU's dual-use regime in near-final form: How it is expected to reshape the global competitive landscape, protect national security, and promote human rights
Critical new export rules from India, and recent guidance from BIS on Russia regarding MEUs
Encryption: What is the ITAR carveout, what are the EU's license exceptions, and how do they impact your export business?
The cloud: Is it robust enough to permit the exchange of militarily sensitive information and to coordinate joint military operations?
Cyber security vs. surveillance: Walking a fine line
Watch a 1-Hour Session!
Compliance Program Best Practices: How to Update Your Program in Accordance with Your Organization's Risk Profile
FREE DOWNLOAD
WHAT PAST PARTICIPANTS HAD TO SAY
Best conference for legal, technical, operational encryption, cybersecurity issues and best practices.
Appreciated the workshops and the depth of information along with the topics covered.
I found all the material to be relevant and it was covered in just about enough depth to keep the audience engaged.
The combination of topics and speakers resulted in a dynamic exchange of information and opinions.
CHECK OUT OUR EASY-TO-USE VIRTUAL PLATFORM