A Comprehensive & immersive DoD/Gov and Industry experience focusing on the Hypersonic Weapons Threat, Current Capabilities and Way Ahead Strategies for U.S and Strategic Allies.
2022 Government Speakers Included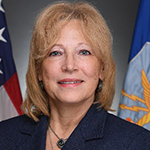 Dr. Yvette S. Weber, SES
Associate Deputy Assistant Secretary of the Air Force for Science Technology and Engineering
Office of the Assistant Secretary of the Air Force (Acquisition, Technology and Logistics) (AT&L)
LTG Neil Thurgood, USA
Director, Hypersonics, Directed Energy, Space and Rapid Acquisition
Office of the Assistant Secretary of the Army (Acquisition, Logistics and Technology), Redstone Arsenal, USA Rapid Capabilities Office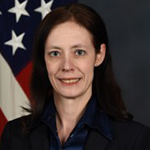 Dr. Gillian Bussey
Director, Joint Hypersonics Transition Office
Office of the Undersecretary of Defense for Research and Engineering (JHTO)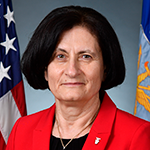 Dr. Victoria Coleman
Chief Scientist
United States Air Force
Michael White
Principal Director for Hypersonics (PD, H)
Office of the Under Secretary of Defense for Research and Engineering/Modernization
U.S. Department of Defense
Global Advancements in the development and testing of Hypersonic Weapons has outpaced the U.S. In fact, both Russia and China have aggressively developed & fielded Hypersonic Weapons, ultimately permitting successful near-peer enemy global strike capabilities.
Because of this global threat, the FY2022 Defense budget request for hypersonic research was increased almost 20% to $3.8 billion—up from $3.2 billion from the FY2021 request, with the Missile Defense Agency additionally requested $247.9 million for hypersonic defense.
With this in mind, ACI has created the National Summit on Hypersonic Weapons Systems to offer an engaging forum which will comprehensively analyze and assist in furthering dialogue on the ongoing global proliferation of hypersonic weapons. Our summit will take a deep dive into the necessity of hastening the procurement of hypersonic platforms as well as the testing and fielding steps that will provide the ability to maintain the balance of geopolitical stability.
Join the National Summit on Hypersonic Weapons Systems to explore and understand the DoD's approach to the ongoing global proliferation of hypersonic weapons, as well as learn from senior level discussions on emerging opportunities, and needs and challenges within Hypersonic Weapon Systems technologies.
This event is closed to members of the media.
Military Active U.S. Government and Military Register Today at No Cost
Apply Now

The Latest DoD Hypersonic Weapon Systems Posture, Programs & Emerging Capabilities and Opportunities for Industry

Advancements in Hypersonic Glide Vehicles Design & Long-Range SCRAMJET Missile Technologies

Hypersonic Defense Modular System Architecture and Industrial Engineering Challenges

Latest Advancements in the Fielding and Testing of Hypersonic Weapons

Counter Hypersonic Technologies and Platforms – Challenging the Adversarial Threats

Government/DoD and International Cooperation Plans and Policies to Maintain a Global Defensive Superiority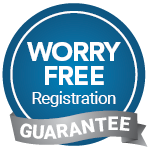 Register at the preferred early rate with our worry free cancellation guarantee.
Learn More
2022 Sponsors