Attend ACI's 8th Annual Legal, Regulatory, and Compliance Forum on Cosmetics and Personal Care Products to ensure you receive timely advice from our prestigious faculty of government officials, consumer protection advocates, leading in-house counsel, and premier law firm attorneys.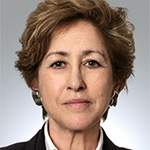 Sharon Blinkoff
Senior Counsel
Locke Lorde LLP
Secretary and General Counsel and Member of the Board of Directors
Independent Beauty Association
FEATURED INDUSTRY SPEAKERS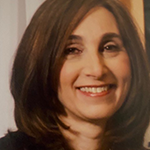 Linda M. Katz M.D., M.P.H.
Director, Office of Cosmetics and Colors
United States Food and Drug Administration (College Park, MD)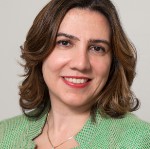 Annie M. Ugurlayan
Assistant Director, National Advertising Division
BBB National Programs, Inc.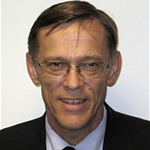 Richard Cleland
Assistant Director – Division of Advertising Practices
United States Federal Trade Commission
2021 Agenda Highlights
An Analysis of Proposed Federal and State Legislation and Regulation Impacting the Cosmetics and Personal Care Industries
Focus on Monograph Reform under the CARES Act: Understanding What this Means for the Cosmetics and Personal Care Industries
Spotlight on California Specific Reforms on Privacy and Ingredient Safety – What Every Cosmetics Industry Lawyer Needs to Know?
An International Perspective on the Use of CBD Hemp Oil in the Cosmetics and Personal Care Space: Imports, Exports, and Domestic Concerns
Balancing Consumer Demand for Clean Beauty, Sustainability, and Natural Products Against Potential Liabilities Clean Beauty and Sustainability
Claims Substantiation: Establishing Proofs and Avoiding Misrepresentation
The Class Action and Prop 65 Litigation Outlook for Cosmetics: Forecasting the Next Wave of Activity
IP Protections and Anti-Counterfeiting Assurances for Cosmetic Products
International Affairs Think Tank: Navigating Tariffs and Treaties for Successful Cosmetic Product Entry Throughout the Globe
In-Depth Content Enhanced by Interactive Virtual Features

1:1 NETWORKING
with Delegates and Speakers

TOWN HALL Q&A WITH
THE FTC AND NAD
The Make-Up of Claims Substantiation: Establishing Proofs and Avoiding Misrepresentation

ROUNDTABLE DELIBERATIONS
& LIVE POLLING
The United States of Beauty: An Analysis of Proposed Federal Legislation and Regulation Impacting the Cosmetics Industry

HYPOTHETICALS ON SOCIAL MEDIA AND INFLUENCER USE
Assessing the Risks of Socially Promoting Beauty

SPEAKER'S LOUNGE
Join the Speakers for an Extended Q&A Session in an Open Forum

BONUS "ON DEMAND" FOCUS SESSIONS
Watch pre-recorded sessions on cosmetics regulation and commercialization in Europe and Asia at your convenience
"Extremely informative with top notch panelists from all facets of the industry. Highly recommend!"
"Brought together a well informed bright group of people where you could learn from one another."
"The choice of hot topics allowed for great discussions between speakers and participants."
"Good presentations by subject matter experts on a wide variety of regulatory matters in the cosmetic world."