Connect and Engage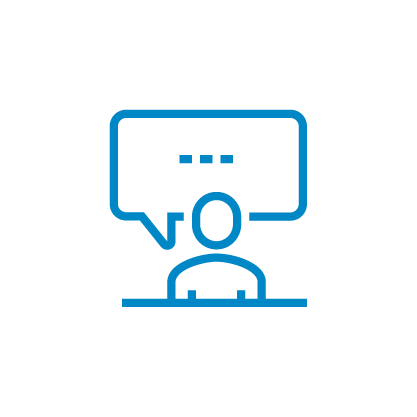 Participate in live presentations, panel discussions, chat forums, roundtables and networking opportunities.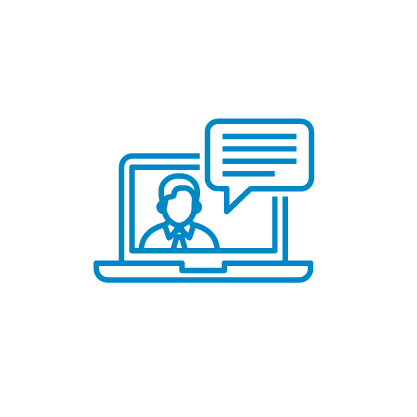 Engage in an interactive format that encourages dialogue among attendees, speakers and sponsors.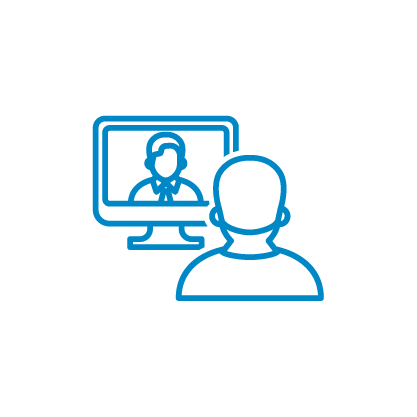 Interact with attendees in 1-on-1 video meetings during the networking, in your booth and through direct outreach.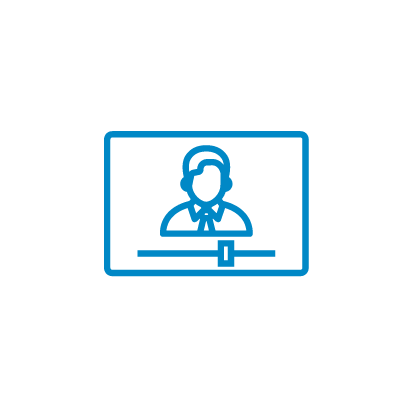 Host a booth in the virtual Expo and showcase your latest product or service with a promotional video, link to your website and lead generating call to action button. Showcase your product in an exclusive live demo.
---
How the Virtual Format Works
Take a tour of the virtual venue by watching the video below:
Customize your experience to optimize your connections and brand exposure*
Make important connections and introduce your products or services to a highly targeted audience through one of the opportunities listed below. For a custom sponsorship opportunity, contact us at [email protected].
---
Sessions and Programming
Keynote/Main Stage
Position your brand next to our live, featured, subject matter experts. These keynote presentations will be front and center for programming and attendee participation – and so will your branding.
Sessions
Align your expertise and prominently position your leadership. Actively participate on our program's agenda with industry experts and leading practitioners on today's most important industry topics.
Workshops
These highly engaging workshops will delve into trending issues. Relevant and specialized, our workshops allow you to position yourself alongside conversations that make an impact to the audience.
Demo Sessions
Feature your product or service in a live demo session on the conference agenda. Interact with an audience of interested potential clients. Gain valuable insight into your customer base with live polling and audience interaction.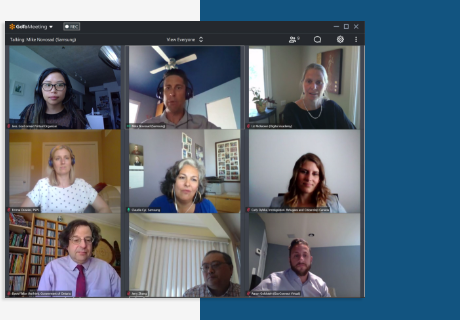 ---
Activities and Engagement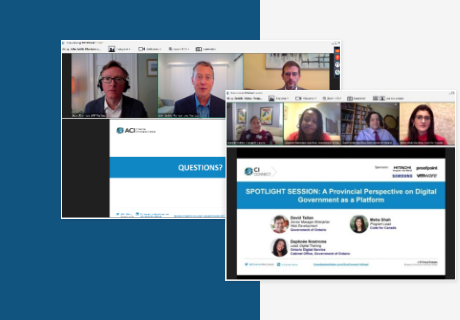 Break
We all need a virtual break from time to time. Provide attendees with a stimulating activity that resets their energy and focus. Host a mixology, cooking or wellness class. Sponsor a live entertainment act or an exclusive interview. We can customize each experience to align with your brand.
Refuel — Food Delivery or Coffee Sponsor
Treat delegates to lunch or coffee on any one of the conference days. We will manage a special delivery so that attendees can purchase the option of their choice.
---
Expo
Virtual Booth
Greet visitors face-to-face, showcase a video or presentation, collect interest and spark one-on-one conversations.
Customize your virtual booth with your company logo, description, contact information and social media handles.
Access the entire virtual conference including presentations, networking events (unless by invitation only), and more!
Take advantage of full networking capabilities, speed networking and the ability to contact attendees directly through chat or live video.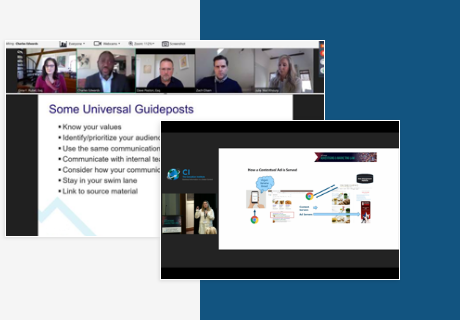 *Sessions and content are subject to the approval of the conference management team.