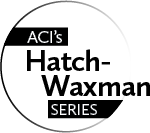 Just as the Hatch-Waxman Act created a path for generic entry and rules of engagement for brands to enforce patents, ACI's flagship Paragraph IV Disputes conference created a collegial and neutral environment for brand name and generic pharmaceutical companies to exchange ideas, discuss litigation, and even arrive at the occasional settlement.
Each spring, since 2006, when we launched our inaugural conference, pharmaceutical patent practitioners from throughout the country and in some instances across the globe have attended this conference to confer with each other and assess the implications and imprimaturs of court cases, legislation, and industry behaviors which affect the patent endgame and the pursuit of related profits. They also come to hear from Judges — both from the federal judiciary, and U.S. P.T.O.'s PTAB —, the FTC, and the FDA.
Leaders from both brand and generic drug companies recognize that this event is the single forum which serves both sides of the industry and is second to none in offering both legal and economic "take aways" for every sphere of this costly, complex and evolving litigation. This is the only event on market which not only addresses the hot topics, but also puts them within the context of pre-suit considerations, case filings, final adjudication and every step in between. This unique dynamic exemplifies not only the importance of the content and legal theory presented, but the contending business acuities as well.
Come and join our community of Hatch-Waxman practitioners and be part of the only event which shapes the law, policy, and proceedings of Paragraph IV litigation.
---
Attend the conference that the "who's who" of Hatch-Waxman litigators have designated as the forum which sets the standards for Paragraph IV practice.
BENEFIT

From the insights of Chief IP and high level patent counsel from leading brand name and generic drug manufacturers
ANALYZE

The latest filings, rulings and legislative developments affecting Hatch-Waxman litigation
DEVELOP

'Offensive moves and defensive plays' that meet the new challenges of Paragraph IV litigation
LEARN

First hand from Members of the Bench on how they analyze the theories of your case

Here's a Sample Listing of Brand Name and Generic Drug Companies That Have Been in Attendance:
3M Company
Abbvie
Acorda Therapeutics
Actavis
Acumen Biopharma
Adamas Pharmaceuticals
Ajanta Pharma
Akorn Pharmaceuticals
Alaven Pharmaceutical
Alcon Laboratories
Alembic Ltd
ALK
Alkermes
Allergan
Alliance Bernstein Holding
Alpharma
Alvogen
Amarin Pharma
Ambit Biosciences
Amgen
Amneal Pharmaceuticals
AMRI
Apogenics
Apotex
APP Pharmaceuticals
Aprecia Pharmaceuticals Company
Aptalis Pharma
AptaPharma
Arbor Pharmaceuticals
ARIAD Pharmaceuticals
Astellas Pharma
AstraZeneca Pharmaceuticals
Aurobindo Pharma Ltd
Auxilium Pharmaceuticals
Axellia Pharmaceuticals AS
B Braun Medical
Barr Laboratories
Barr Pharmaceuticals
Bausch & Lomb
Baxter Healthcare Corp
Bayer Healthcare
Benvenue Laboratories
Biocon Ltd
Biogen Pharm-D
BiogenIdec
Biomarin Pharmaceutical
Boehringer Ingelheim
Boston Scientific Corporation
Breckenridge Pharmaceutical
Bristol-Myers Squibb
Cadence Pharmaceuticals
Catalent Pharma Solutions
Celgene Corporation
Celltrion
Cephalon
ChemWerth
Cingulate Therapeutics
Cipla Limited
Citron Pharma
Clovis Oncology
Coherus BioSciences
Corporacion Medichem SL
Covidien
Cubist Pharmaceuticals
Daewoong Pharmaceutical Co
Daiichi Sankyo
DepoMed
Dexcel Pharma
Discovery Laboratories
Dr Reddys Laboratories
Duchesnay
Durect Corporation
Eagle Pharmaceuticals
EGIS Pharmaceuticals Plc
Eisai Company Ltd
Elan Drug Delivery
Eli Lilly & Co
Endo Pharmaceuticals
eVenus Pharmaceutical Laboratories
Evonik Degussa Corporation
Forest Laboratories
Fresenius Kabi
Galderma Laboratories
Genentech
Generics Web
Genzyme Corporation
Gilead Sciences
GlaxoSmithKline
Glenmark Generics
H Lundbeck AS
Helsinn Healthcare SA
Heritage Pharmaceuticals
Hetero USA
Horizon Pharma
iCeutica
Impax Laboratories
IMS Health
Incyte Corporation
INDENA SpA
Ingenus Pharmaceuticals
Inspire Pharmaceuticals
Intarcia Therapeutics
Intelliject.
Intercept Pharmaceuticals
Ipsen Bioscience
Iroko Pharmaceuticals
Ironwood Pharmaceuticals
Jazz Pharmaceuticals
Johnson & Johnson
Karolinska Development AB
Kashiv Pharma LLC
Kremers-Urban Pharmaceuticals
KV Pharmaceutical Company
LEO Pharma
Lundbeck
Lupin Pharmaceuticals
Luye Pharma
Mallinckrodt Pharmaceuticals
Mannkind Corporation
Maruho North America
Mayne Pharma Group Limited
Meda Pharmaceuticals
Medichem SA
Medicines Company
Meitheal Pharmaceuticals
Merck & Co
Micro Labs Ltd
Millennium Pharmaceuticals
Mitsubishi Chemical Holdings America
Mitsubishi Tanabe Pharma Corporation
Modus
Molecular Profiles Ltd
Momenta Pharmaceuticals
Mutual Pharmaceutical Company
Mylan
Novartis Pharmaceuticals Corp
Novel Laboratories
Noven Pharmaceuticals
Novo Nordisk
Nycomed US
Omeros Corporation
Onyx Pharmaceuticals
Ophthotech Corp
Optimer Pharmaceuticals
OSI Pharmaceuticals Corporation
Osmotica Pharmaceutical
Ovid Therapeutics
Paddock Laboratories
Pain Therapeutics
Par Pharmaceutical Companies
Patheon
PDL BioPharma
Penwest Pharmaceuticals
Perrigo Company
Pfizer
Pharmaceuticals International
Pharmascience
Plexxikon
Polpharma Group
Pozen
Prasco Laboratories
Prinston Pharmaceutical
Progenics Pharmaceuticals
Prometheus Laboratories
Purdue Pharma LP
Ranbaxy Pharmaceuticals
Reata Pharmaceuticals
RenPharm International
Rhodes Pharmaceuticals
Rising Pharmaceuticals
Roxane Laboratories
Royalty Pharma
Sagent Pharmaceuticals
Salix Pharmaceuticals
Sandoz
Sanofi
Santarus
Sawai Pharmaceutical
Schering-Plough Corporation
Sebela Pharmaceuticals
Sepracor
Shire Pharmaceuticals
SigmaPharm Labs
SK Biopharmaceuticals
Solaris Pharma Corporation
Spectrum Pharmaceuticals
Sun Pharmaceutical Industries
Sunovion Pharmaceuticals
Sunrise Pharmaceutical
Supernus Pharmaceuticals
Takeda Pharmaceuticals
Taro Pharmaceutical Industries
Teikoku Pharma USA
Teva Neuroscience
Teva Pharmaceuticals
Tolmar
Transcept Pharmaceuticals
Triclinic Labs
TruPharma
United Therapeutics Corporation
Upsher-Smith Laboratories
URL Pharma
Vertex Pharmaceuticals
Warner Chilcott
Watson Pharmaceuticals
West-Ward Pharmaceuticals Corp
Windtree Therapeutics
Wockhardt USA
Wyeth Pharmaceuticals
Xellia Pharmaceuticals
Yuhan Corporation
Zydus Pharmaceuticals