The Country's Premier Event on Team Telecom!
The renamed Committee for the Assessment of Foreign Participation in the United States Telecommunications Services Sector, commonly referred to as the Team Telecom Committee, now has a more official role in reviewing applications for telecom licenses, deals and other requests made to the Federal Communications Commission (FCC). However, the implementation of the new official structure, scope, timelines and filing system has created some growing pains and uncertainty-and a myriad of grey areas.
The American Conference Institute's 3rd National Team Telecom Conference will take place in Washington D.C. on April 25, 2023. Taking place the day prior to the 9th National Conference on CFIUS, join us for this half-day program on critical strategies for managing reviews in the new Team Telecom environment, meeting new timelines, addressing uncertainty, and overcoming newfound challenges and pitfalls.
Agenda highlights include:
How the Committee is Evaluating Threats and Securing the Supply Chain with a Critical Focus on Information Communication Technology and Services (ICTS)
How Companies are Being Vetted under Sensitive Personal Data Protection and Cyber Security Criteria Under Section 310(b) of the Communications Act
Examining What is Now Expected for Filing Application Submissions with the FCC
Compliance and Enforcement: How Team Telecom Compliance and Enforcement Have Changed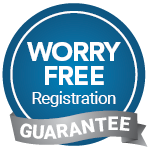 Register at the preferred early rate with our worry free cancellation guarantee.
Learn More