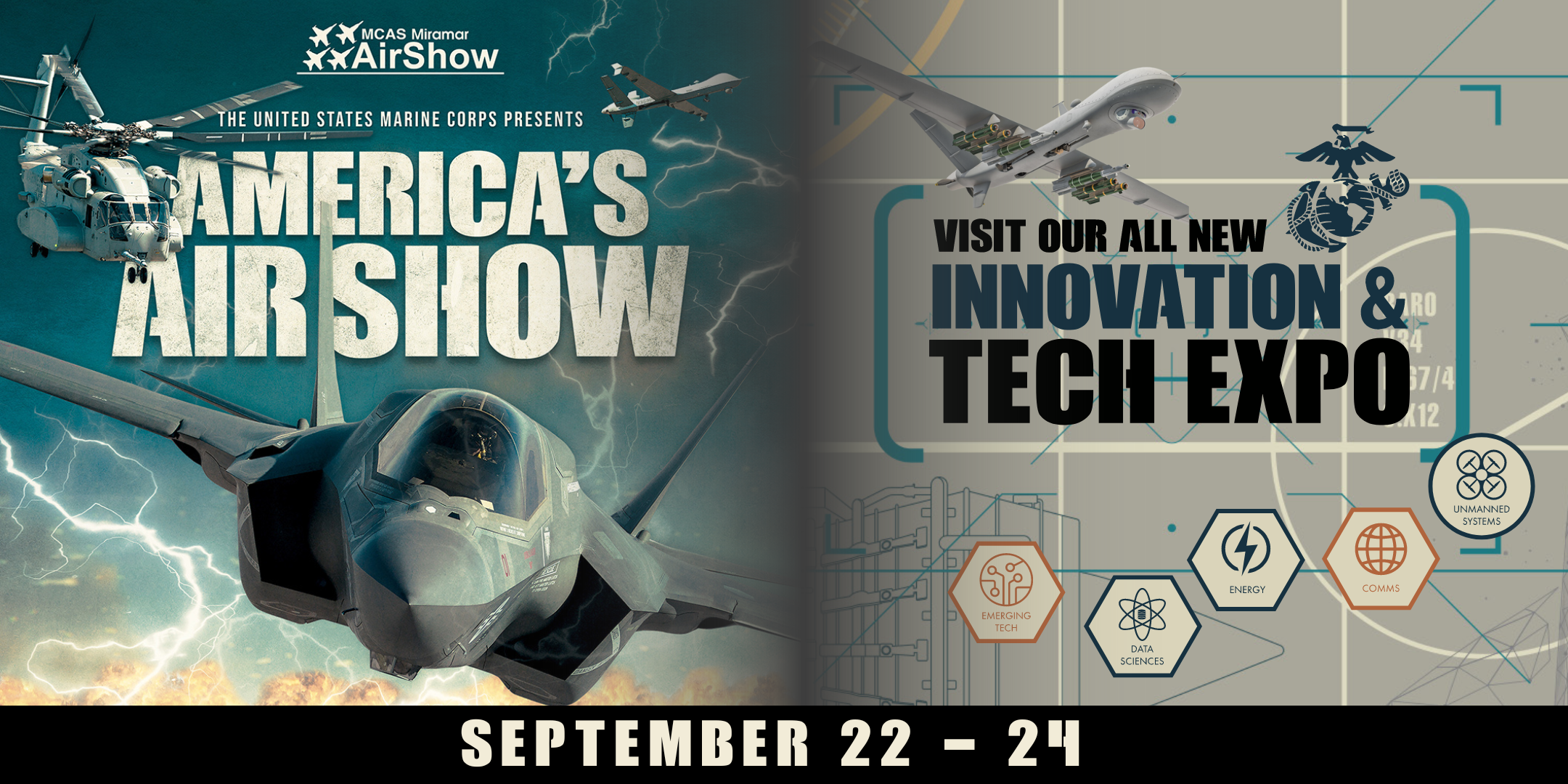 What to Expect
The Innovation and Tech Expo demonstrates the ever-strengthening relationships between the Marine Corps and our industry and academic partners as we explore the emerging technologies and capabilities of next generation conflicts.
In its second year, the ITE is the venue for Marines of I Marine Expeditionary Force and 3rd Marine Air Wing to stand side-by-side with our research and development partners and we are looking forward to you getting to experience that with us in September.
Your journey starts with Marine Corps Air Station Miramar's story of energy resilience. Indian Energy will be onsite showcasing their Microgrid capabilities – not one watt of power will be pulled from the San Diego grid to power the ITE from September 22–24, 2023. Also onsite to demonstrate how the Microgrid can support flightline operations is Schneider Electric and Opal Fuels, MCAS Miramar's partner in renewable landfill gas electricity from the City of San Diego landfill.
Your next stop in the ITE is Data Sciences. Data is essential for critical decision making – Amazon Web Services will be demonstrating how what we learn today will shape Miramar to be a consistent avenue of technological milestones.
Communication will ensure that Miramar and its community is tied together like never before – Verizon will showcase their 5G capabilities in Thor's Hammer and why we must ensure we have the quickest and most efficient methods.
Finish your experience with a glimpse into our Unmanned Systems capabilities. Kratos Defense's high-performance aerial target systems and advanced unmanned tactical aerial platforms will be on display and speak to the Manned-Unmanned Teaming (MUM-T) operations in a contested environment.
Science, Technology, Engineering and Mathematics (STEM) will be incorporated throughout the venue, so there will be something for everyone to learn from and enjoy!
The Air Show attracts not only the public community but leaders across the Services and the Department of Defense. It is an opportunity for organizations of all sizes and purposes to connect with stakeholders and service members looking to find the next generation technology that can be adopted and utilized, through a narrative-driven, immersive experience.
The Innovation and Tech Expo will be located inside of Hanger 3