Industry Leading Speakers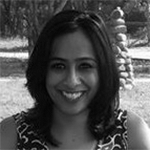 Sheetal Bahirat
Founder and CEO
Hidden Gems Beverage Co. (Reveal)
Sheetal Bahirat is the Founder and CEO of Hidden Gems Beverage Co. (Reveal). Hidden Gems is a beverage company that is creating a more sustainable food system by finding creative ways to use the parts of food we commonly throw away such as avocado seeds. Reveal is their first line of beverages made from upcycled products.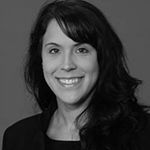 Jaclyn Bowen, MPH, MS
Executive Director
Clean Label Project
Jackie is the Executive Director of Clean Label Project™, a national nonprofit with the mission to bring truth and transparency to food and consumer product labeling by testing consumer products for industrial and environmental contaminants. She has over a decade of experience in food safety.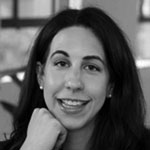 Caroline Cotto
Co-Founder and COO
Renewal Mill
Caroline Cotto is the CO-Founder and COO of Renewal Mill, a next generation ingredients company that's reducing food waste by upcycling the byproducts of food manufacturing into high quality ingredients and products. Before Renewal Mill, Caroline worked at the White House for Michelle Obama's Let's Move! campaign and the United Nations World Food Programme. Caroline also serves as Board President of the Upcycled Food Association and was named one of Forbes 30 under 30.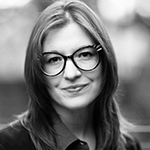 Angie Crone
CEO
Upcycled Food Association
Angie is the interim CEO of the Upcycled Food Association, the only food industry association dedicated to catalyzing the upcycled economy. UFA is a network of more than 260 businesses from around the world, collaborating to empower consumers to prevent food waste with the products they buy.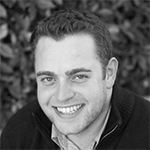 David Czinn
President and Co‑Founder
D'vash Organics
David Czinn is President and Co-Founder of D'vash Organics. D'vash Organics is a Los Angeles-based vegan superfood company that produces sweeteners, marinades, and dressings from upcycled produce, thereby reducing food waste. D'vash products can now be found in over 10,000 retail locations across the US.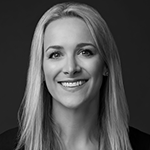 Caroline Davidson
Senior Director
Strategic Partnerships SPINS
Caroline Davidson is the Senior Director of Strategic Partnerships for SPINS, working with national and global partners on collaborative and custom data insights and solutions. She has vertically integrated SPINS data into new sectors of the industry through partnerships with brokers, distributors, ingredient suppliers, biotechnology firms, associations, and other ecosystem partners in the industry. She has spent the majority of her career in the health & wellness industry working for a wide array of emerging and legacy CPG companies, as well as several years as a personal trainer and personal chef.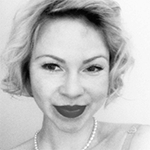 Veronica Fil
Co-Founder and CEO
Grounded Foods
Veronica Fil is the Co‑Founder and CEO of Grounded Foods, a company that makes plant‑based cheese out of upcycled cauliflower and hemp that's free from dairy / nuts / soy / gluten / GMO. Grounded exists to make plant based cheese more appealing, affordable and accessible to a widespread audience than it's ever been before.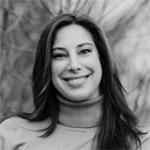 Eva Goulbourne
Board President
Upcycled Food Foundation
CEO
Littlefoot Ventures
Eva Goulbourne is the CEO & Founder of Littlefoot Ventures. Littlefoot Ventures represents a culmination of knowledge and experiences from Eva's 13 years as a food systems practitioner. She was a founding team member of ReFED. Prior to this she worked at the World Economic Forum serving on the food and agriculture team. She also serves as Board President for the Upcycled Food Foundation.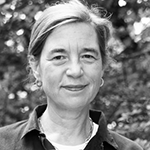 Anna Hammond
Founder and CEO
Matriark Foods
Anna is the founder and CEO of New York based Matriark Foods, a company that upcycles farm surplus and fresh-cut produce trimmings into healthy affordable products for institutional foodservice, retail, and emergency food providers. Matriark Foods is certified: Carbon Neutral, Upcycled, 1% for the Planet, and Women-Owned Business, and was peer-selected for impact investment funding in 2021.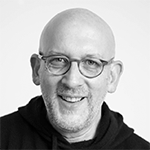 Jeremy Kaye
Co-Founder and CEO
The Spare Food Co.
Jeremy is the co‑founder and CEO of Spare Food, a culinary innovation company with the mission to shift our culinary culture to reduce food waste and help reverse climate change. Their first product is Spare Tonic, an upcycled whey beverage. Jeremy has extensive experience leading global innovation initiatives for mission‑driven organizations, from startups and foundations to Fortune 100s.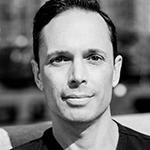 Jake Lopata
Founder and CEO
Xoca World
Jake Lopata is the Founder and CEO of Xoca World. The result of a collaboration among a team of experienced entrepreneurs and chocolate makers, Xoca World is bringing to market a line of unique, all‑natural beverages made from the discarded and underappreciated parts of the cacao pod.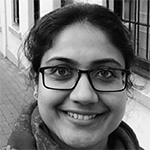 Swetha Mahadevan
Head of Product
Compound Foods
Swetha Mahadevan is Head of Product at Compound Foods. Compound Foods, a food‑tech startup focused on creating coffee without coffee beans through fermentation. It's a beanless approach that protects coffee ritual, farmer livelihood, and our precious planet.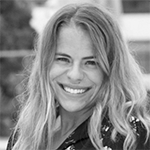 Kaitlin Mogentale
Founder and CEO
Pulp Pantry
Kaitlin is the founder and CEO of Pulp Pantry, an upcycled snack brand that reclaims fruit and vegetable fiber as the base ingredient for healthy chips. Pulp Pantry won a 2022 Expo West NEXTY award for best salty snack, and secured investment on Season 13 of Shark Tank.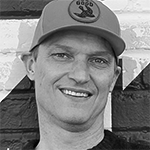 Lars Oltmanns
Founder and CEO
UP TO GOOD Energy
Lars is the CEO and founder of Atlanta-based UP TO GOOD Energy. UP TO GOOD is a craft brewed clean energy drink made from upcycled cascara with the caffeine content of a double shot of espresso. The better-for-you drink is available online and in Whole Foods Market stores in the Southeast US.
Dr. Lara Ramdin
Board of Directors
Upcycled Food Foundation
Dr. Lara Ramdin is a passionate leader with 20 years of global experience in product development and innovation. She is the Chief Innovation Officer and Chief Nutrition and Wellness Scientist at Dole Sunshine Company and sits on the board of the Upcycled Food Foundation.
Ben Stone, MBA
Sales and Operations Manager
Blue Stripes Urban Cacao
Ben is the Sales and Operations Manager at Blue Stripes Urban Cacao, a Hershey‑backed startup that makes cacao water, snacks, and chocolate bars using 100% of the cacao plant. He wears many hats, owning sales, supply chain, product placement, operations & inventory for the upcycled cacao brand.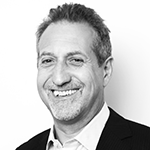 Stu Strumwasser
Founder & Managing Director
Green Circle Foodtech Ventures
Stu is the founder and managing director of Green Circle Capital Partners and runs the GC Foodtech Ventures fund. It focuses on seed and series A stage ventures in the tech‑enabled food & bev CPG space as well as food safety, food waste, and supply chain efficiency ventures.
Cauê Suplicy
Founder and Chairman
Barnana
Brazilian-born, former professional triathlete, Cauê, is the visionary behind Barnana, the #1 organic plantain chip brand in the U.S. Cauê is proud that Barnana has experienced rapid growth while strictly maintaining the core value of paying smallholder farmers a 30% premium for growing organic bananas and plantains using regenerative methods. His passion for upcycling bananas and plantains into delicious snacks helped catalyze the burgeoning upcycled food movement.
---
Event update:
We have made the tough decision to cancel the May 31 – June 1 Upcycled Ingredients Summit.
We are looking to revisit the possibility of running an event in this space in the future and will stay in touch and keep you updated.