Welcome to the next installment of ACI's "Women Leaders in Law" series. We invite you to join us this May in Washington, DC at our inaugural Women Leaders in IP Law Summit.
The role of women in the IP arena is evolving with many women leading the charge for critical legal developments, impacting the various facets and disciplines of intellectual property – from patents to copyrights to trademarks. This conference will not only highlight the accomplishments of women in IP, but will also offer advice for women to help other women thrive and excel in the workplace. In addition, we will offer insights on the unique challenges women face in trying to find a work life balance, including addressing the impact of key life events on your IP career.
Attend the ACI Women Leaders in IP Law Summit and learn how to promote diversity and inclusion to increase the prominence of women in the IP legal community. Together, we will discover where the IP community is falling short for women and how to correct this failing. Come and network with women industry leaders to uncover the keys to establishing the credibility and confidence to move up in the ranks to a position of power.
---
Join us for a empowered keynote address with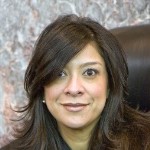 Honorable Esther Salas, U.S.D.J.
U.S. District Court
District of New Jersey
Be in the Room with Women Titans in the Intellectual Property Space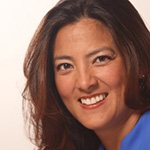 Jennifer Yokoyama
Deputy General Counsel, IP Group and Chief IP Counsel
Microsoft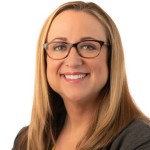 Ariana Woods
Senior Director & Associate General Counsel, Head of Intellectual Property
Capital One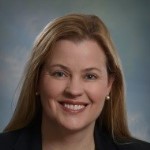 Adriana Suringa Luedke
Director and Associate General Counsel, Intellectual Property and Technology Law
Lockheed Martin Corporation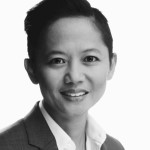 Janice Jabido
Intellectual Property Counsel
Pratt & Whitney

Janna Lewis
Senior Corporate Counsel
Northrop Grumman Corporation

Jill Goldman
Vice President & Senior Counsel II, Intellectual Property and Contracts
American Bankers Association

Vaishali Udupa
VP, AGC IP Litigation and Policy for VP AGC Ligiation
Hewlett Packard Enterprise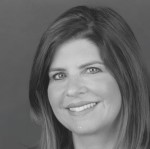 Gretchen Testerman
Associate General Counsel
CenturyLink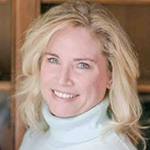 Barbara Fisher
Assistant General Counsel, Intellectual Property
Lockheed Martin Corporation
---
LEARN
to advance and thrive in the Intellectual Property field
BENEFIT
professionally and personally from the advice and storytelling of other women in the industry
MEET
with industry counterparts and expand your network with a focus on camaraderie
---
This conference is a great opportunity to step away from the demands of your day job and thoughtfully consider the future of your career path amongst this group of exceptional women.
Make sure you don't miss out on insightful discussions and meaningful connections that will help you to reach your goals and watch your career flourish. Register is now open for the 2020 conference. Register early and save with early bird discount!
---
Reserve your seat today by calling 888-224-2480 or
REGISTER NOW
WHO YOU WILL MEET
In-house counsel and business executives: Vice Presidents, Chiefs IP Counsel, Senior Counsel, Patents, Copyrights and Trademarks in the following sectors:
Technology
Aerospace and Defense
Banking
Media and Entertainment
Life Sciences
Law Firm Attorneys whose practices focus on Intellectual Property Law, including:
Patents
Trademarks
Copyrights