Be Part of the Only Event that Unites Women Leaders in Life Sciences Law for Candid Discussion, Valuable Collaboration and Meaningful Networking
CONFERENCE CO-CHAIRS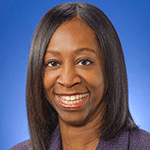 Monique Hunt-McWilliams
Assistant General Counsel
Eli Lilly & Company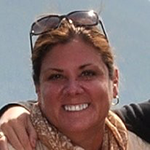 Deborah Logan
Associate General Counsel
EMD Serono
Keynote Speaker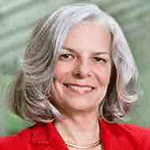 Dr. Julie Gerberding
Executive Vice President & Chief Patient Officer
Merck
Former Director, CDC
Featured Speakers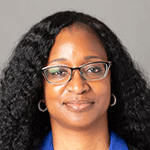 Debbie Walters
Vice President & Assistant General Counsel
Pfizer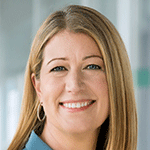 Shannon Thyme Klinger
Chief Legal Officer
Novartis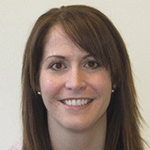 Sarah Heineman
Senior Counsel, Litigation
Bayer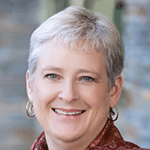 Laurie Hill
Vice President, Intellectual Property
Genentech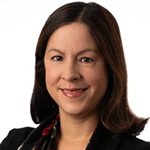 Gloria Fuentes
Vice President & Assistant General Counsel
Bristol Myers Squibb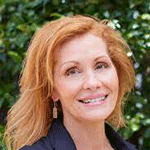 Alane Barnes
Chief Legal Officer
BioCryst Pharmaceuticals
Interactive Think-Tank:  How Can We Work Together to Restore and Boost Female Workforce Momentum in the Wake of the Covid-19 Pandemic 
Getting Hired and Getting Noticed in a Virtual World: Tips and Tools for Interviewing, Onboarding and Moving Up the Ranks in a Virtual Environment
Empowering Female Colleagues Across Generational Differences: How Can We Manage and Capitalize on Generational Diversity in the Workplace
Knowing Your Worth, And Then Asking For It: How to Effectively Negotiate Salaries While Leaving Your Emotions at the Door
The Good, the Bad and the Ugly of Remote Work: Learning to Set Boundaries and Achieve Professional and Personal Balance in a Work-From-Home World
CLE/DIVERSITY ACCREDITATION
Accreditation will be sought in those jurisdictions requested by the registrants which have continuing education requirements. This course is identified as nontransitional for the purposes of CLE accreditation.
LEARN MORE
WHAT TO EXPECT AT OUR NEW VIRTUAL CONFERENCE
Enjoy an Easy to Use, Dynamic Online Platform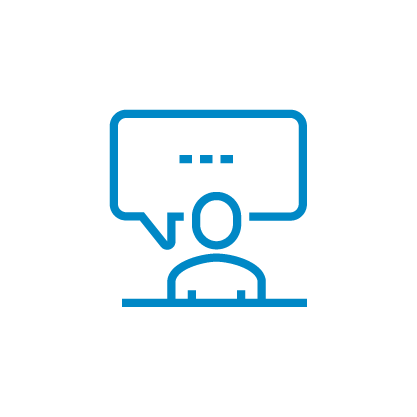 Immerse Yourself in Live Presentations and Panel Discussions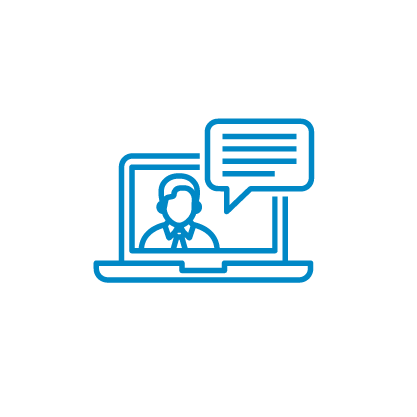 Engage with Attendees and Speakers in an Interactive Format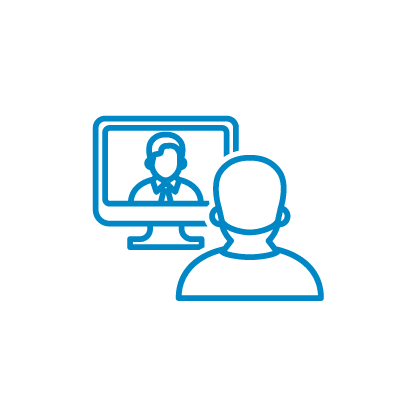 Meet 1-on-1 with Your Fellow Attendees
Abbott Laboratories
AbbVie
Acorda Therapeutics Inc
Akebia Therapeutics
Alexion Pharmaceuticals Inc
Alkermes
Allergan
Alnylam Pharmaceuticals
Alvogen Inc
Amgen Inc
Amneal Pharmaceuticals LLC
Analysis Group Inc
Aptevo Therapeutics
Arent Fox LLP
Astellas Pharma Inc
Axinn Veltrop & Harkrider LLP
Axiom Law
Bain Capital
Bates White
Bayer Corp
Beam Therapeutics
Beck Redden LLP
Berkeley Research Group LLC
Berkley Life Sciences LLC
Bernstein Shur
Bill & Melinda Gates Medical Research Institute
Biogen
Blake Cassels & Graydon LLP
Boston Biomedical
Bowman and Brooke LLP
Brattle Group
Bristol Myers Squibb
Broad Institute
Buchanan Ingersoll & Rooney PC
Butler Snow LLP
Cantor Colburn LLP
Casebia Therapeutics
Celgene Corporation
Choate Hall & Stewart LLP
Clark Hill Strasburger & Price
Collegium Pharmaceutical Inc
Contracts Associates Inc
Cooley LLP
Cornerstone Research
CRISPR Therapeutics
Crowell & Moring LLP
Dana Farber Cancer Institute
Davis Wright Tremaine LLP
Debevoise & Plimpton LLP
Dechert LLP
Deloitte Services LP
Department of Justice
Desmarais LLP
DLA Piper LLP
Dorsey & Whitney LLP
Duane Morris LLP
Eisai Inc
Eli Lilly & Company
Emd Serono
Entera Bio
Epstein Becker Green
Exponent Inc
Faber Daeufer & Itrato PC
Ferring Pharmaceuticals
Finnegan Henderson Farabow Garrett & Dunner LLP
Foley & Lardner LLP
Forma Therapeutics Inc
Fortress Investment Group LLC
Foundation Medicine
Genentech Inc
GlaxoSmithKline
Goldfinch Bio Inc
Green Griffith & Borg-Breen LLP
Greenberg Traurig LLP
Hercules Pharmaceuticals Inc
Honigman LLP
Hyman Phelps & McNamara PC
Incyte Corporation
Intuitive Surgical
JAMS
Kilburn & Strode LLP
King & Spalding LLP
Kirkland & Ellis LLP
Knobbe Martens Olson & Bear LLP
Kymera Therapeutics
Latham & Watkins LLP
Licks Attorneys
Loeb & Loeb LLP
Maslon LLP
MassBio
Merck
Millendo Therapeutics Inc
Mindee Wasserman, JD CFP
Mintz Levin Cohn Ferris Glovsky & Popeo PC
Moderna Therapeutics Inc
Momenta Pharmaceuticals Inc
Morrison & Foerster LLP
MultiMed Billing Service
NERA Economic Consulting
Nestle Health Science
Nexthink
Nexus Pharmaceuticals Inc
Norton Rose Fulbright
Oblon McClelland Maier & Neustadt LLP
Office of Rupa Cornell
OLYMPUS
O'Melveny & Myers LLP
Otsuka Pharmaceutical
Pacira Pharmaceuticals Inc
Par Pharmaceutical Inc
Patent Trial and Appeal Board
Paul Hastings LLP
Paul Weiss Rifkind Wharton & Garrison LLP
PayByPhone Technologies
Pearl Cohen Zedek Latzer Baratz
Pepper Hamilton LLP
Perkins Coie LLP
Pfizer Inc
Phillips Lytle LLP
PhRMA
Pierce Atwood LLP
Polsinelli
PwC
Radius Health Inc
Reed Smith LLP
RegenxBio
Revance Therapeutics Inc
Reynolds Porter Chamberlain LLP
Ropes & Gray LLP
Sage Therapeutics Inc
Selecta Biosciences Inc
Sidley Austin LLP
Skadden Arps Slate Meagher & Flom LLP
Smart & Biggar
Sobi Inc
Sopra Legal
Special Counsel
Steptoe & Johnson LLP
Stoke Therapeutics
Stuart TenHoor Legal Search
Sunovion Pharmaceuticals Inc
Surface Oncology Inc
Takeda
Thompson Coburn LLP
Tmunity Therapeutics Inc
Troutman Pepper
US Attorney's Office – District of Massachusetts
US Food & Drug Administration
Venable LLP
Vertex Pharmaceuticals
W. L. Gore & Associates Inc
Wiggin & Dana LLP
Winston & Strawn LLP
Womble Bond Dickinson US LLP
This unique conference allows women attorneys and executives for the life sciences industry to discuss professional challenges and opportunities as well as foster communication between like-minded individuals about key legal developments for pharmaceutical, biotech, and medical device companies.
Join us to participate in sessions delivered by a truly remarkable group of senior level women life sciences legal executives for substantive legal updates as well as great networking and mentoring opportunities.
This conference brings together in house and private practice professionals from the Pharmaceutical, Biotechnology, and Medical Device industries, well-versed in patents, IP, fraud and abuse compliance/enforcement, products liability, regulatory, M&A, and transactional law, and more providing most conducive setting for networking and career development between female legal, business, and compliance professionals.
ACI's Women Leaders in Law Series aims to promote diversity and increase the prominence of women in the legal community through substantive legal discussion, professional development, and woman-to-woman networking. Our conferences provide industry specific forums for female powerbrokers to unite and discuss the substantive legal developments, challenges and opportunities facing women in their respective industries as well as provide them with the business contacts and communication and leadership skills necessary for continued success and career advancement.
2020 Conference Recording
Missed last year's conference? Watch a recording of the 7th annual event.
PURCHASE RECORDING
Webinar Recording
How COVID-19 is Transforming the Workplace: Insights on "Return to Work," Adapting to the "New Normal" and More
FREE DOWNLOAD
If law firms and law departments are serious about developing women leaders, then they'll send them to this conference. The who's who of health care lawyers are here and there are multiple opportunities for informal networking and mentoring conversations.
This conference is one of the few events I have attended that is focused on women helping women with real-life, practical tips on how to make a significant impact on your career. Many of the speakers are willing to share stories not just of success, but stories of adversity and how to turn those situations around into successful ones. I block my calendar early, so I can be sure to attend each year.
GLOBAL SERIES OF LIFE SCIENCES

The Women Leaders in Life Sciences Law conference is part of a group of life sciences conferences that cover every facet of legal and business relevance as well as controversy.
Learn More