The Only Event that Unites Women Leaders in Life Sciences Law for Candid Discussion, Valuable Collaboration and Meaningful Networking.
With over 200 professionals in attendance this annual event took place virtually over two days from November 17-19, 2020.  Designed for women life sciences practitioners to discuss the challenges and opportunities facing women in this industry, this conference also aims to foster communication between like-minded individuals about the key legal developments for pharmaceutical, biotech, and medical device companies in the life sciences world.
Watch the sessions delivered by a truly remarkable group of senior level women executives from the life sciences industry for substantive legal updates as well as great networking and mentoring opportunities.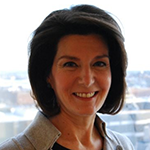 Tamara Joseph
Chief Legal Officer
Millendo Therapeutics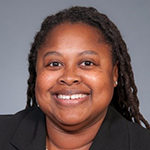 Robin Walker
Senior Vice President, Chief Legal Officer
Stoke Therapeutics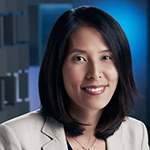 Joy Liu
Deputy General Counsel
Vertex Pharmaceuticals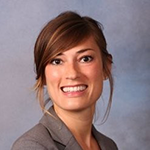 Larissa A. Eustice
Senior Counsel
Bayer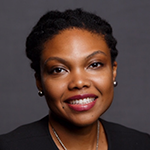 Sheea Sybblis
Senior Counsel II, Director
Boehringer-Ingelheim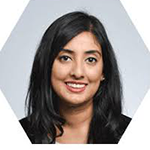 Ayesha Ahmed
General Counsel and VP of HR
Nexus Pharmaceuticals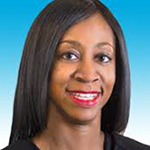 Monique Hunt McWilliams
Assistant General Counsel
Eli Lilly and Company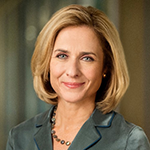 Jeannette Potts
SVP, General Counsel & Corporate Secretary
FORMA Therapeutics
Politics, Policy and Projections: What Does the Current Election Climate Mean for Women and Life Sciences?
Mastering the Art of "Tooting Your Own Horn": Valuable Tools for Self-Marketing as a Woman in the Life Sciences Industry and Being Your Own Best Advocate
Increasing Our Focus on the "Inclusion" Piece of D&I: Understanding How We Can Better Include, Support and Retain Our Female Talent in the Life Sciences Industry
Artificial Intelligence and the Not-So-Distant-Future: Gaining an Understanding of How the Latest AI Capabilities are Transforming the Life Sciences Industry
Breaking Through Bias: Overcoming Gendered Perceptions in the Workplace, Boardroom and Courtroom
And more!
ACCESS THE 2020 CONFERENCE RECORDING
Watch the recording from the comfort of your workplace or home.
Purchase Recording
How this On-Demand Conference Works
Click on purchase recording

After you purchase the recording, you will receive an email confirmation with access instructions for the virtual conference.

On your schedule, listen and watch leading in-house counsel speakers and other expert faculty.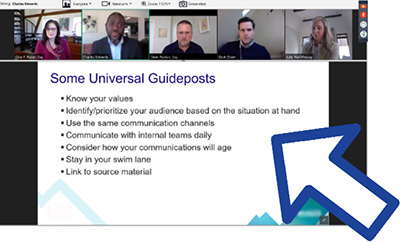 How COVID-19 is Transforming the Workplace: Insights on "Return to Work," Adapting to the "New Normal" and More
What will "going back to work" in the life sciences industry look like over the next year?
How will female leaders in life sciences space address ancillary challenges to returning to the work – such as schools or camps remaining closed, being or living with someone who is high risk, etc.?
View Recording
Watch from the comfort of your home office or wherever you may be.
Download Today
---
The 8th Annual Conference on Women Leaders in Life Sciences Law will return in 2021 with more relevant topics than ever addressing post-COVID and evergreen issues. Make sure you sign up to our mailing list to receive the latest updates including special promotions and event news.
Keep in Touch. Sign up to our mailing list to receive the most up-to-date conference details.

Join our list
---
LEARN to advance and thrive in the life sciences field
BENEFIT professionally and personally from the advice and storytelling of other women in the industry
MEET with industry counterparts and expand your network with a focus on camaraderie
If law firms and law departments are serious about developing women leaders, then they'll send them to this conference. The who's who of health care lawyers are here and there are multiple opportunities for informal networking and mentoring conversations.
This conference is one of the few events I have attended that is focused on women helping women with real-life, practical tips on how to make a significant impact on your career. Many of the speakers are willing to share stories not just of success, but stories of adversity and how to turn those situations around into successful ones. I block my calendar early, so I can be sure to attend each year.
This conference brings together in house and private practice professionals from the Pharmaceutical, Biotechnology, and Medical Device industries, well-versed in patents, IP, fraud and abuse compliance/enforcement, products liability, regulatory, M&A, and transactional law, and more providing most conducive setting for networking and career development between female legal, business, and compliance professionals.
ACI's Women Leaders in Law Series aims to promote diversity and increase the prominence of women in the legal community through substantive legal discussion, professional development, and woman-to-woman networking. Our conferences provide industry specific forums for female powerbrokers to unite and discuss the substantive legal developments, challenges and opportunities facing women in their respective industries as well as provide them with the business contacts and communication and leadership skills necessary for continued success and career advancement.
GLOBAL SERIES OF LIFE SCIENCES

The Women Leaders in Life Sciences Law conference is part of a group of life sciences conferences that cover every facet of legal and business relevance as well as controversy. Learn More