Our 2023 event has Concluded
For those who attended, thank you for an incredible event.
We look forward to returning in July 2024!
Sign up to be the first to know when registration opens.
Keep Me Notified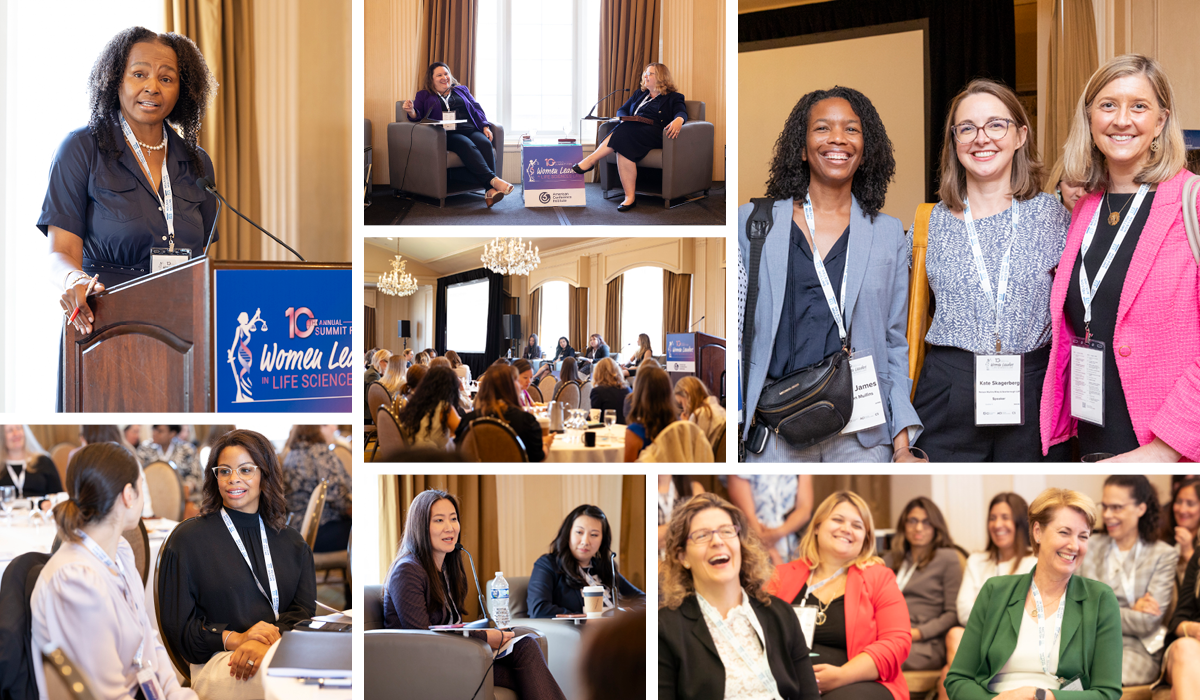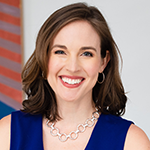 Aileen M. Fair
Senior Corporate Counsel Litigation & Government Investigations
Bristol Myers Squibb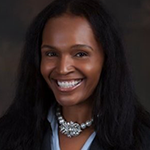 Lora Spencer
Principal Litigation & Investigations Counsel
Medtronic
"ACI's Women Leaders in Life Sciences Law Conference provides the rare and extraordinary opportunity to meet women from across the industry, coming together to build authentic connections through discussions of the most important issues facing the Life Sciences industry today. Whether you have been practicing for decades or are new to the field, you will come away from this conference feeling informed, energized, and inspired."
"ACI's Women Leaders in Life Sciences Law conference is the premiere leadership, professional development, and networking conference for women in life sciences. It is "the" must attend conference for women serious about their career success. Whether you are young in your career, or a seasoned professional, the opportunities for professional development and connectivity are endless."
ACI's Summit for Women Leaders in Life Sciences law is dedicated to providing the invaluable opportunities for networking and collaboration with the chance to meet, engage with and learn from nearly 200 female attorneys and executives from the biotech, pharmaceutical, and medical device industries and keep you up-to-date on the latest developments and challenges in the industry.
2023 program highlights included:
An Exploration of Key Legislative, Enforcement and Policy Developments Influencing Life Sciences IP, Products Liability and Compliance in 2023
Focus Session on How the Inflation Reduction Act Will Impact Drug Pricing, Innovation and Commercialization
Moving the Needle on Clinical Trial Diversity: Navgating New FDA Requirements for Diversity Action Plans
Mastering the Art of Rainmaking: Pro Tips for Perfecting Your Pitch, Bringing in Business and Ensuring You Get the Credit
Spotlight on the "FemTech" Revolution: Examining the Legal and Compliance Challenges Associated with Digitizing Women's Health
Navigating Your Career Journey: Interactive Q+A with Women Leaders in Life Sciences Law Who Have Successfully Changed Career Paths
Regulatory Compliance Planning for Life Sciences Companies: Focus on Trends in Trade/Export Controls and Fraud, Bribery and Corruption
ABOUT THIS CONFERENCE
With the life sciences industry currently experiencing unprecedented growth, innovation, and visibility, it is more important than ever that women in leadership work together to increase their prominence and recognition within the field. The ACI "WILS" conference has earned its standing as the one and only forum where female leaders in the life sciences legal industry can convene, connect, and call on one another to act regarding their careers, aspirations, and personal growth.
We hope you will join this outstanding community of today's as well as tomorrow's female life sciences leaders for what will be one of the most valuable gatherings of the year.
Network with Industry-Leading Women From
Alnylam Pharmaceuticals
Azurity Pharmaceuticals
BioCryst Pharmaceuticals
BMS
Corza Medical
Eisai
Eli Lilly and Company
EMD Serono
GSK
Incyte Corportation
Medtronic
Merck
Moderna
Panavance Therapeutics
Pfizer
Regeneron
Seer
Spero Therapeutics
Sumitovant Biopharma
Vertex
OUR MISSION
This conference brings together in house and private practice professionals from the Pharmaceutical, Biotechnology, and Medical Device industries, well-versed in patents, IP, fraud and abuse compliance/enforcement, products liability, regulatory, M&A, and transactional law, and more providing most conducive setting for networking and career development between female legal, business, and compliance professionals.
OUR PROMISE
ACI's Women Leaders in Law Series aims to promote diversity and increase the prominence of women in the legal community through substantive legal discussion, professional development, and woman-to-woman networking. Our conferences provide industry specific forums for female powerbrokers to unite and discuss the substantive legal developments, challenges and opportunities facing women in their respective industries as well as provide them with the business contacts and communication and leadership skills necessary for continued success and career advancement.
If law firms and law departments are serious about developing women leaders, then they'll send them to this conference. The who's who of health care lawyers are here and there are multiple opportunities for informal networking and mentoring conversations.
This conference is one of the few events I have attended that is focused on women helping women with real-life, practical tips on how to make a significant impact on your career. Many of the speakers are willing to share stories not just of success, but stories of adversity and how to turn those situations around into successful ones. I block my calendar early, so I can be sure to attend each year.
GLOBAL SERIES OF LIFE SCIENCES

The Women Leaders in Life Sciences Law conference is part of a group of life sciences conferences that cover every facet of legal and business relevance as well as controversy.
Learn More