On-Demand Virtual Conference
Due to social distancing and large group gathering restrictions, ACI's 11th Summit on Biosimilars & Innovator Biologics has changed its format from an in-person event to a live and interactive virtual conference. If you missed the conference, you can still purchase the recording and watch on your schedule. Watch from wherever you may be, access information delivered by our distinguished speaker faculty as you would at an onsite event.
Purchase Recording
As we prepare to enter the next decade of this revolutionary law, we cordially invite you to join us for ACI's 11th Annual Biosimilars & Innovator Biologics Summit.
As the number of FDA-approved biosimilar products continues to grow, the need for a solid guiding framework becomes more critical than ever before. While the stakeholders wait for finality on the rules governing significant matters like interchangeability, substitution and equivalency, it is clear that biosimilars will remain a top priority for the FDA.
The biosimilars market continues to maintain momentum as we head into 2020, but questions remain as to whether the U.S. market will catch up with Europe and whether biosimilars will provide their intended cost-savings.
Join the "who's who" of the biosimilars and innovator biologics industries as they gather for ACI's 2020 Summit on Biosimilars & Innovator Biologics, and contemplate these and other probing questions.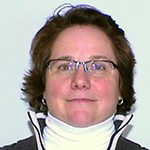 Maureen Bresnahan
Assistant General Counsel Legal Department
Eisai Inc.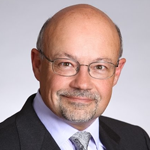 Chuck Sholtz
Director and Associate General Counsel, Biosimilars
Manufacturing & Litigation Readiness Lead
Genentech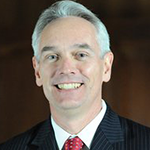 Markus H. Meier
Assistant Director, Health Care Division, Bureau of Competition
U.S. Federal Trade Commission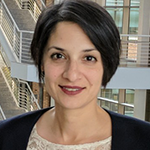 Eva Temkin
Acting Director, Policy Staff, Office of Therapeutic Biologics and Biosimilars, Office of New Drugs, Center for Drug Evaluation and Research
U.S. Food & Drug Administration
Hear from Industry Experts
Association Insights from
Association for Accessible Medicines (AAM)
Biotechnology Innovation Organization (BIO)
Pharmaceutical Research and Manufacturers of America (PhRMA)
Industry Acumen from
Amgen Inc.
Apotex Inc.
Baxter Healthcare Corporation
Biocon Biologics
Eisai Inc.
Fosun Pharma USA
Fresenius Kabi
PTAB Roundtable: The APJs Speak on Practice, Policy and Procedure
In-House Counsel Town Hall: An Insider's Guide to What In-House Counsel Expect from Law Firm Counterparts
Gauging the Impact of COVID-19 Across the Global IP Market: Lessons Learned from the Novel Coronavirus
Preparing for the Future: Calling Attention to Biologic Products Coming Off-Patent and Devising Forward-Thinking Portfolio Strategies
In-house

counsel from branded and biosimilars companies
Government representatives from the FDA, USPTO, and the Judiciary
Leading regulatory and patent attorneys from around the country
Biosimilars leaders will convene again in 2021 for the 12th Summit on Biosimilars & Innovator Biologics for in-depth discussions.
Integer finibus purus vel lectus bibendum condimentum.
Nunc blandit nulla luctus dolor pellentesque aliquet.
Curabitur sit amet dolor et nibh tincidunt volutpat sit amet magna.
Phasellus ut turpis sollicitudin, interdum quam sed, porttitor erat.
Sed consectetur nibh in nunc ultrices, at euismod velit lobortis.
Keep in Touch.
Sign up to our mailing list to receive the most up-to-date conference details.
Join our list
Immac "Casey" Thampoe
Executive Director/Assistant General Counsel
IP Portfolio Development
Regeneron Pharmaceuticals, Inc.
Year after year, the ACI Biosimilar Conference has featured a top-notch faculty from the pharma/biotech industry, private practice and government to address hot-button issues in this rapidly evolving area — I am looking forward to another outstanding event.
Charles K. Sholtz
Director and Associate General Counsel
Biosimilars, Manufacturing & Litigation Readiness Lead
Genentech
If I had to pick only one event to get the latest on issues impacting biosimilars, it would be the ACI Biosimilar Conference — highly informative presentations and ample opportunities to network and catch-up with players in this space.

ACI's Global Series of Life Sciences Conferences bring together key sector stakeholders from around the globe to explore the most important trends impacting the many industries including pharmaceutical, biotechnology, medical device/diagnostics, and FDA-regulated consumer products. Our events cover every facet of legal and business relevance as well as controversy. Learn More