Our 2023 event has concluded
For those who attended, thank you for an incredible event. We are looking forward to returning in June 2024.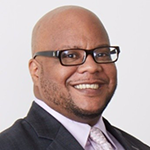 James T. Evans, Ph.D.
Senior Director, Assistant General Counsel, Dispute Resolution
Regeneron Pharmaceuticals

Henry Gu
SVP, Head of IP
Zentalis Pharmaceuticals

Cory Wohlbach
Global Vice President
Biosimilar Regulatory Affairs, Teva Pharmaceuticals
"I'm honored to Chair ACI's 14th Summit on Biosimilars & Innovator Biologics this year. The conference provides a forum for professionals in biosimilar development, government agencies, and the judiciary to provide insights and discuss the challenges facing the biologic industry in navigating patent protection for innovative medicines and biosimilar entry into the market. I look forward to hearing from the field leaders scheduled to present and attend this conference."
"I'm excited to Chair ACI's 14th Summit on Biosimilars & Innovator Biologics in Boston this year. The conference provides a great opportunity for all stakeholders to learn from leading experts on how to devise a winning strategy to bring more innovative treatments to patients in a cost-effective manner. I look forward to hearing from industry leaders, government agencies, and the judiciary regarding various considerations impacting the biosimilars and innovator biologics industries"
"Biosimilars and biologics are at the forefront of transformation and innovation – and we need a regulatory framework that keeps pace. With significant changes on the horizon that may shape the future of biologics and biosimilars markets, gathering experts to discuss challenges and opportunities is both timely and essential. I am honored to chair ACI's 14th Annual Summit on Biosimilars and Innovator Biologics this June, and look forward to robust discussions on how we can continue to advance therapies that are so important for patients worldwide."

Dr. Mustafa Ünlü
Policy Staff Director, CDER
U.S. Food and Drug Administration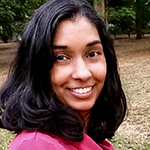 Anu Sawkar
Special Counsel for Intellectual Property
Federal Trade Commission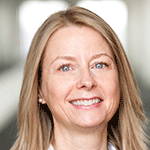 Hon. Jacqueline Wright Bonilla
Deputy Chief Administrative Patent Judge, Patent Trial & Appeal Board
U.S. Patent and Trademark Office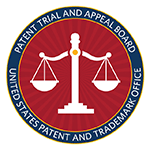 Hon. Susan Mitchell
Lead Judge
Patent Trial & Appeal Board
U.S. Patent and Trademark Office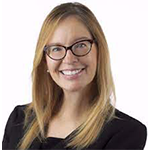 Hon. Grace Obermann
Administrative Patent Judge, Patent Trial & Appeal Board
U.S. Patent and Trademark Office
2023 will be a critical year for the success of biosimilar uptake and patient access.
Biosimilar launches are growing at a steady pace — but they are still not readily prescribed.
Despite the number of product launches, biosimilar adoption in the U.S. has been deficient, especially compared to Europe. Since 2007, 30 biosimilars for 12 large molecules have launched in the U.S. 10 more biosimilars have been approved and are set to launch by the end of 2023, and more significant launches are expected in the next five years.
What do the Humira biosimilars launches say for the future of the industry?
Since the beginning of the year, all eyes have been on the Humira biosimilar launches. Questions arise as to how these launches will predict future biosimilar spending and savings scenarios. Factors impacting biosimilar uptake, including reimbursement and provider type, are huge considerations for stakeholders, especially in light of the budget pressures which continue to drive healthcare decision-making in the U.S. and abroad.
The IRA, lack of prescriber knowledge, and questions of interchangeability are affecting biosimilar market access.
The Inflation Reduction Act calls into question the competitive advantage of being the first to launch and the potential return on investment. Even the value of the interchangeable designation is being questioned by industry as prescribers lack the necessary education for understanding what a biosimilar is. As such, the ability to gain market share for these biosimilar products hangs in the balance as few prescribers will even recommend interchangeable product to their patients.

The innovator biologics market is also facing challenges.
Despite hindrances to biosimilar access, innovators are still rightfully concerned about looming biosimilar competition as innovation takes time and considerable money, since innovation and pricing remain inextricably tied together. The traditional barriers and financial risks like market expansion and contraction remain persistent. The immunology market has seen significant growth in spending and volume but overall, the market continues to grow, including antidiabetics and oncology. Leaving everyone wondering — will biosimilar competition hinder innovators? What innovator defense strategies exist?
Attendance for this conference is not optional.
These questions and more will be analyzed by the "who's who" of the biosimilar and innovator biologic industries at this conference. With the current and future uncertainties, a wide range of market outcomes are possible. Join our faculty of global thought-leaders at this groundbreaking event to discuss legal, regulatory, and commercial strategies for the innovator and biosimilars marketplace that are essential to the proliferation of these products.
CLE ACCREDITATION
Accreditation will be sought in those jurisdictions requested by the registrants which have continuing education requirements. This course is identified as non-transitional for the purposes of CLE accreditation. Learn more
In-house

counsel from branded and biosimilars companies
Government representatives from the FDA, USPTO, and the Judiciary
Leading regulatory and patent attorneys from around the country
Prepare to enter the next decade of this revolutionary law.
Biologics have become the fastest-growing class of therapeutic compounds. They have provided innovative treatment alternatives for people who suffer from some of the most serious medical conditions known to man. The incorporation of biosimilar products into the U.S. marketplace was designed to improve patient access and decrease healthcare costs. While much has evolved since the enactment of the BPCIA, the traditional barriers remain.
Now, more than ever, strategies to overcome these barriers are essential to improve the understanding of biosimilar products in the United States. The need for a solid guiding framework becomes more critical than ever before.
The next decade will see more litigation in this sphere. Further, and to an increasing extent, IPR proceedings challenging patents protecting biologic medicines, including IPRs filed before any action was taken under the BPCIA. Finally, the future will usher in considerable changes growing the scope of products that are regulated and litigated under the BPCIA.
Join the "who's who" of the biosimilars and innovator biologics industries as they gather virtually to discuss and contemplate the impact of these critical developments.