Be sure to join us in Chicago this September for ACI's CDAO Executive Think Tank, a critical Data, Analytics, AI and Data Science gathering that is the only comprehensive, practical event of its kind.
Unlike traditional conferences in the space, The speaking faculty is comprised entirely of thought-leading executives that have played key roles in developing some of the most successful and user-friendly Data Analytics programs in the world – from a multitude of different industry verticals.
No Mandatory Sales Pitches or Demos: Attendees will not be required to sit through mandatory business meetings to get their "FREE" admission – you will not be expected to sit through sales pitches or demos during breaks
Actual Networking Breaks: unlike all of the traditional expo-style conferences out there, guests at our Think Tank will actually be able to network with their peers during the networking breaks
Engage with True Thought-Leaders and Industry Peers: Benchmark and work with your true peers and engage with data scientists, data architects and analytics experts that are working across the data continuum – from structured data to nontraditional data sources
Actionable and Practical Learning and Sharing: This is a true learning and sharing environment – with hand-on sessions and real-life case studies; rather than "Death by Powerpoint" lectures that are all hype and have no measurable benefit to the audience
Deep Dive, "Hands-on" Sessions: The talking points and takeaways from every session at this Think Tank will allow you to develop a truly data-driven culture, and arm you with the instruments and steps needed to take your business to the next level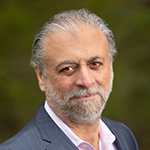 Inderpal Bhandari
Global Chief Data Officer
IBM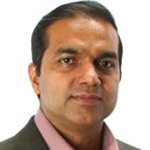 Santosh Kudva
Chief Data Officer
GE Power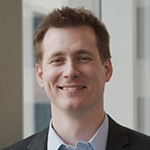 Erik Zwiefel
Chief Data and Analytics Officer, Americas Data & AI
Microsoft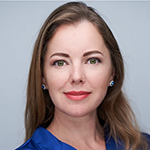 Lana DeMaria, CISA, CIPP, MBA
Head of Data Governance and Privacy
Alaska Airlines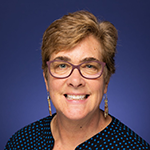 Gretchen Stewart
Chief Data Scientist
Intel Corporation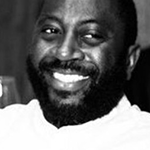 Awah Teh
VP, Data Governance & Privacy Engineering
Capital One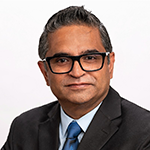 Anurag Voleti
Vice President and Chief Data Officer
Blue Cross Blue Shield Association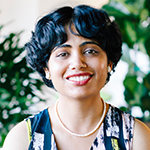 Barkha Saxena
Chief Data Officer
Poshmark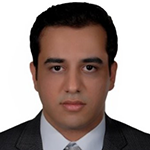 Mehrdad Heydarzadeh
VP of Data Science and Technology Lead
Goldman Sachs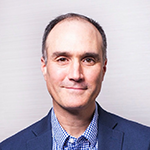 Joel Shapiro
Clinical Associate Professor of Data Analytics
Northwestern University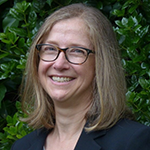 Anne Levine
Former Deputy Chief Data Officer, Office of Economics and Analytics
Federal Communications Commission (FCC)
WHAT YOU WILL GAIN AND LEARN
Our keynotes and panels of experts will provide you with the best practices and informative takeaways to allow you to go back to your company armed with the most successful and up-to-date tools – for developing a truly data and insight-driven organization. You will leave the event with:
Tools that are user-friendly, and will allow you to develop an insight-driven organization that will allow your teams to quickly gather and analyze the data for immediate implementation across your organization
Keys for creating and maintaining an effective data strategy and data architecture
A complete understanding of the true role of big data, and the impact is has on your analytics strategy and infrastructure
Best practices for leveraging Artificial Intelligence to eliminate redundancy and improve data-driven decision-making across the enterprise
Meet Thought Leaders and Industry Speakers From
Alaska Airlines
Best Doctors Insurance
Blue Cross Blue Shield Association
Assistant General Counsel
Bon Secours Mercy Health
BP
CapitalOne
Cook County Government
Delek US
GE Power & Gas
Goldman Sachs
The Home Depot
IBM
Intel Corporation
JPMorgan Chase & Co.
Northwell Health
Northwell Holdings
Northwestern University
Old National Bank
U.S. Air Force
UK Healthcare
Partnership Opportunities
As an event partner, you will be positioned as a critical player in the CDAO space, with the opportunity to showcase the benefits of your product, service, platform or company to our engaged audience of decision makers.
Get in touch to discuss bespoke partnership opportunities.
Get in Touch