The premier forum on combatting class actions involving FDA-regulated consumer products is here.
The plaintiffs' bar is becoming increasingly aggressive in targeting food, cosmetic and dietary supplement companies for class action lawsuits.
Although many companies believe they are in compliance with regulations governing product claims, labeling practices and advertising methods, the recent significant rise in class action lawsuits is a clear signal that plaintiff firms are getting more creative in their tactics, and no company is safe from being pursued for litigation.
With immense litigation costs, loss of reputation and diminished market share all at stake, FDA-regulated consumer product companies must ensure they are equipped with the tactical tools to avoid, combat and defend against the latest class action lawsuits.
With that in mind, we created this conference to delve into the latest products and practices being targeted for class action lawsuits, the latest plaintiff bar tactics in these cases, how companies can prepare if a class action happens, comprehensive litigation strategies to defend class actions, class settlement strategies, and more.
Join the "who's who" of the consumer product litigation defense bar and leading in-house litigation counsel from the food, cosmetic and dietary supplement industries on May 1–2, 2023, in New York City for ACI's inaugural Advanced Forum on Defending FDA-Regulated Consumer Products Class Actions.
Benefit from In Depth Discussions on
The Latest Products and Practices Currently Triggering Class Action Claims
A Cross-Circuit Analysis of Class Certification Developments in Food, Cosmetics and Supplements Class Actions
Navigating the Nuances of Defending Against a PFAS Class Action
Preventing Your Consumer Product Company from Becoming the Next Target of a Class Action Lawsuit
Crafting Successful Jurisdiction, Standing and Preemption Arguments at the Motion to Dismiss Stage
Advanced Settlement Strategies for Consumer Product Class Actions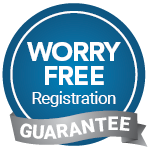 Register at the preferred early rate with our worry-free cancellation guarantee.
Learn More