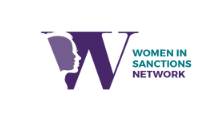 Women in Sanctions Members Only Reception
For information on how to join ACI's Women in Sanctions Network, please visit https://womensanctionsnetwork.com/
May 4, 2022 — 6:00pm
Pre-Conference Workshops
May 4, 2022
9:00am – 12:30pm
Speakers


Haleigh Morgus
Sanctions Compliance Officer
Office of Foreign Assets Control U.S Department of the Treasury


Chris Penaherrera
OFAC Attaché
Office of Foreign Assets Control
U.S Department of the Treasury

Paul Marquardt
Partner
Davis Polk & Wardwell LLP
May 4, 2022
1:30pm – 5:00pm
Speakers


Guidette Laracuente
Head- Advisory- Legal and Compliance Department
Bank of China


Orisia Gammell
Chief Legal Counsel, Export Control US
SAP


Randall H. Cook
Senior Managing Director
Ankura Consulting Group

Rachel Alpert
Partner
Jenner & Block LLP
Day 1 - Thursday, May 5, 2022
8:45
9:00

KEYNOTE

9:45

IN-HOUSE EXECUTIVE PERSPECTIVES

10:30

Networking Break

11:00

RUSSIA

12:00
12:45

Networking Lunch with Special Interest Groups

Connect in a smaller group setting with like-minded individuals from your industry. Expand your network and gain best practices tailored to the realities of your business

2:00

HM TREASURY AND EU COMMISSION UPDATE

2:45

HIDDEN WARNING SIGNS

3:15

Networking Break

3:30

SCREENING, IP BLOCKING, GEOFENCING

4:15
4:45

VIRTUAL CURRENCY AND NFT's — THE NEXT BIG COMPLIANCE CHALLENGE

5:30

Networking Reception
Day 2 - Friday, May 6, 2022
| | |
| --- | --- |
| 8:00 | |
| 8:45 | |
| 9:00 | |
| 9:30 | THE RISE IN RANSOMWARE ATTACKS AND REQUESTS FOR CRYPTOCURRENCY PAYMENTS |
| 10:30 | Networking Break |
| 10:45 | |
| 11:30 | THE CHANGING SANCTIONS ENFORCEMENT LANDSCAPE |
| 12:15 | Networking Lunch |
| 1:15 | FIRESIDE CHAT |
| 2:00 | COMPLIANCE AND SCREENING INNOVATIONS |
| 2:45 | Networking Break |
| 3:00 | WHAT'S COMING ACROSS YOUR DESK SOONER THAN LATER |
| 4:00 | ETHICS |
| 5:00 | Conference Adjourns |
Day 1 - Thursday, May 5, 2022
8:45

Jessica Bartlett
Global Head of Financial Crime Legal
Barclays

Adam Smith
Partner
Gibson, Dunn & Crutcher LLP

9:00

KEYNOTE

Andrea Gacki
Director
Office of Foreign Assets Control U.S. Department of the Treasury

9:45

IN-HOUSE EXECUTIVE PERSPECTIVES

Jessica Bartlett
Global Head of Financial Crime Legal
Barclays

Marc Rothenberg
Vice President & Senior Regulatory
Prudential

Priti Agrawal
Deputy General Counsel, Global Head of Financial Crime Legal
HSBC

Neena Shenai
Chief Global Trade Legal Director | Enterprise Legal Regulatory
Medtronic

Eric J. Kadel Jr
Partner
Sullivan & Cromwell LLP

New for 2022, decision-makers from leading organizations will offer strategic, big picture insights on the economic sanctions and financial crime risk landscape, and how recent developments have affected their outlooks on risk and compliance:

How to address the new Russia sanctions
How corporate leaders are revisiting their risk calculus
New considerations for performing organization-wide risk assessments
Assessing your liability and risks posed by your current business activities
Determining whether to process multinational transactions with restrictions
Risk Ranking: Where do sanctions fit into your global financial crime strategy

10:30

Networking Break

11:00

RUSSIA

Jason Prince
Chief Counsel Office of Foreign Assets Control
U.S. Department of the Treasury

Julia Friedlander
Director
Atlantic Council

David Stetson
Partner
Steptoe & Johnson LLP

Sean M. Thornton
Managing Director and Head of Legal Financial Security (U.S.)
BNP Paribas

Convergence of sanctions and export controls in response to the war in Ukraine
Implications of the ban on imports on Russian oil
Continued supply chain challenges
Status of existing contracts in Russia

12:00

Phillip Byrnes
Deputy Head, Sanctions
Standard Chartered Bank

Manisha Singh
Former Assistant Secretary of State, Advisory Board Member at American Foreign Policy Council


Taking stock of the current U.S.- China trade relationship—and future expectations
Predictions for possible increased restrictions in the coming year
The aftermath of the China blocking statute
Key indicators to monitor for your future business in China

12:45

Networking Lunch with Special Interest Groups

Connect in a smaller group setting with like-minded individuals from your industry. Expand your network and gain best practices tailored to the realities of your business

2:00

HM TREASURY AND EU COMMISSION UPDATE

Giles Thomson
Director Office for Financial Sanctions Implementation (OFSI)
HM Treasury

Alina Nedea
Head of Sanctions Unit
European Commission

John E. Smith
Partner
Morrison & Foerster LLP

Hear from OFSI on current activities
Recent developments at the European Commission
Increased cooperation among the US, EU and UK on economic sanctions
Key differences between the UK and EU programs

2:45

HIDDEN WARNING SIGNS

Dr. Togzhan Kassenova
Senior Fellow, Project on International Security, Commerce and Economic Statecraft (PISCES)
University at Albany, SUNY Non-Resident Fellow, Carnegie Endowment for International Peace

Stephen Dennison
Manager, Financial Crime Analysis, Compliance
HSBC USA

Join this fascinating session that will walk the audience through real world sanctions evasions schemes, how they were uncovered and how you can ensure that your organization is not vulnerable to this type of scheme

WMD proliferation risks stemming from Iran and North Korea
Financial aspect of WMD-relevant procurement and fundraising
Maritime risks and compliance considerations; Frequent techniques in use today to bypass sanctions
Increasing use of cryptocurrency for payments

3:15

Networking Break

3:30

SCREENING, IP BLOCKING, GEOFENCING

Sheena Nayak
Head of Sanctions
Meta

Susan Rodihan Dupuy
Managing Director & Head of OFAC Sanctions Compliance Americas
Société Générale

Brian Grant
Managing Director - Head of Sanctions Compliance
MUFG

Suzanne Ryning
Global Sanctions Controls and Supportability Manager
Stripe

Darshak Dholakia
Partner
Dechert LLP

Lessons learned from recent enforcement actions: extent of required screening and what has fallen short
Evolution of screening technology and implications for the future of compliance
Risks and benefits of using biometrics and facial recognition
Concrete examples of screening missteps to avoid before it's too late

4:15

Peter Harrell
Special Assistant to the President and Senior Director for International Economics and Competitiveness
National Security Council

4:45

VIRTUAL CURRENCY AND NFT's — THE NEXT BIG COMPLIANCE CHALLENGE

Leo Tsao
Partner
Paul Hastings LLP

Andrew Rosenberg
Director, Global AML and Sanctions Program
Ripple

Jennifer Sutton
Special Counsel
Sullivan & Cromwell LLP

Ken Triemstra
Global KYC Policy, Standards, and Advisory Executive
Citi

Implementing new OFAC, FinCEN and DOJ guidance
Current cryptocurrency vehicles and market predictions going forward
Understanding the exchanges and how this will impact financial institutions
Proposed new Digital Asset Sanctions Compliance Enhancement Act
Threat of cryptocurrency to evade Russia sanctions

5:30

Networking Reception
Day 2 - Friday, May 6, 2022
8:00

Laura J. Molinari
Director, Licensing, Policy, Sanctions, and Compliance
The Boeing Company

8:45

Adam Smith
Partner
Gibson, Dunn & Crutcher LLP

Neena Shenai
Chief Global Trade Legal Director | Enterprise Legal Regulatory
Medtronic

9:00

Brian Nelson
Under Secretary of the Treasury for Terrorism and Financial Intelligence
U.S. Department of the Treasury

9:30

THE RISE IN RANSOMWARE ATTACKS AND REQUESTS FOR CRYPTOCURRENCY PAYMENTS

Christopher Leone
Deputy Special Agent in Charge
United States Secret Service

Garrett Williams
Senior Vice President & Chief Compliance Officer
CNA Insurance

Peter Marta
Partner
Hogan Lovells LLP

Impact of OFAC ransomware guidance
How and when to contact regulatory authorities
Engaging forensic investigators and negotiators
Determining whether to make a payment
Various methods used to make the payment

10:30

Networking Break

10:45

John E. Smith
Partner
Morrison & Foerster LLP

Nicole Erb
Partner
White & Case LLP

Heather Epstein
Director – Americas Head of Sanctions & ABC
Barclays

Status of potential new law to nationalize assets of foreign companies
Implications for technology, food, apparel and banking sectors
How companies are responding to this action
Humanitarian and other ethical considerations

11:30

THE CHANGING SANCTIONS ENFORCEMENT LANDSCAPE

Logan Perel
Senior Counsel
Wells Fargo

Alexandra Gervase
Group Chief Compliance Officer
SiriusPoint

Nabeel Yousef
Partner
Freshfields Bruckhaus Deringer LLP

How the enforcement landscape has evolved in the past few years
Increased use of warning letters and no action letters
Taking stock of voluntary disclosure do's and don't
Providing OFAC with necessary documentation to support mitigating factors, including remote work and Covid- 19

12:15

Networking Lunch

1:15

FIRESIDE CHAT

Andrew Keller

U.S. Senate Staff

Bradley Smith
Deputy Director, Office of Foreign Assets Control
U.S. Department of the Treasury

Erik Woodhouse
Deputy Assistant Secretary for Counter Threat Finance and Sanctions, Bureau of Economic and Business Affairs
U.S. Department of State

Roberto Gonzalez
Partner
Paul, Weiss, Rifkind, Wharton & Garrison LLP

2:00

COMPLIANCE AND SCREENING INNOVATIONS

Orisia Gammell
Chief Legal Counsel, Export Control US
SAP

Pierre Lamere
Director, Global Trade Compliance
3M

Oliver Bodmer
Senior Product Manager
SIX Financial Information

Lee Hale
Senior Managing Director
Ankura Consulting Group

Using artificial intelligence to gain efficiencies
Screening optimization: How to calibrate your screening provider for accuracy using algorithms
Refining compliance and screening in response to ongoing developments: Monitoring the current sanctions landscape and preparing for new sanctions to be imposed or lifted
Frequency and tips for reporting potential risks and actual/suspected violations to senior management-should this be placed above under the enforcement session?

2:45

Networking Break

3:00

WHAT'S COMING ACROSS YOUR DESK SOONER THAN LATER

Kimberly Strosnider
Partner
Covington & Burling LLP

Eric J. Rudolph
Forensic & Litigation Consulting - Export Controls and Sanctions
FTI Consulting

Tom Best
Partner
Paul Hastings LLP

Current status of negotiations with respect to Iran and potential developments to come
Developments with respect to Venezuela, Cuba, Afghanistan, Myanmar (Burma), and Belarus
Trends in list-based sanctions and increasing importance of human rights/Magnitsky sanctions
Other current or potential hot spots from a sanctions' perspective

4:00

ETHICS

Giovanna M. Cinelli
Partner
Morgan, Lewis & Bockius LLP

Ethical issues in representing parties who are the target of sanctions
What is the difference between permissible compliance advice vs impermissible restructuring?
Handling sensitive, controlled data under export controls
Advising on commercial transactions posing sanctions compliance risks
Overcoming challenges to addressing disclosure, waiver, and other issues

5:00

Conference Adjourns
Workshop A (IN-PERSON ONLY) — ECONOMIC SANCTIONS COMPLIANCE PROGRAMS: A Complete Guide to OFAC Expectations for Sanctions Compliance Programs

Haleigh Morgus
Sanctions Compliance Officer
Office of Foreign Assets Control U.S Department of the Treasury

Chris Penaherrera
OFAC Attaché
Office of Foreign Assets Control
U.S Department of the Treasury
Paul Marquardt
Partner
Davis Polk & Wardwell LLP
What is it about?
This in-depth workshop will provide critically important insights on the core elements of sanctions compliance programs. Attendees will benefit from an invaluable opportunity to interact directly with OFAC officials and ask questions.
Topics to be covered include:
Core elements of a sanction's compliance program; overview of country-specific programs and the lists
Roadmap for compliance-essential dos and don'ts for developing and implementing policies and procedures
Risk matrix, risk assessments and compliance commitments
Real world applications- reasons why there is no action letter or cautionary letter
Mitigating factors that should be presented to OFAC
Expectations for sanctions audits
Documentation, reporting and disclosures
Benefits of communicating with OFAC
Workshop B (IN-PERSON ONLY) — Russia Sanctions Working Group: Deep Dive Into the Newest Sanctions Restrictions and Current Business Challenges You Are Facing

Guidette Laracuente
Head- Advisory- Legal and Compliance Department
Bank of China

Orisia Gammell
Chief Legal Counsel, Export Control US
SAP

Randall H. Cook
Senior Managing Director
Ankura Consulting Group
Rachel Alpert
Partner
Jenner & Block LLP
What is it about?
In light of the new sanctions against Russia and Belarus, we are pleased to offer an interactive working group to discuss these restrictions. This session will address the scope of the new Russia sanction and how this will impact your current and future business. Industry experts will address real world issues including:
How to ensuring that your screening is up to date for the latest SDN additions
Implications of excluding some Russian banks from SWIFT
Getting paid for outstanding balances owed from Russian companies
What will this mean for your future business in Russia?
Key highlights from the new export control restrictions
Implications of pausing or winding down current operations
Navigating conflicts of law issues
Tips to stay current on rapidly changing economic sanctions restrictions