Pre-Conference Workshops
Sep 19, 2023
9:00am – 12:00 PM
Speakers

Christopher Mikson
Partner
DLA Piper LLP
(Washington, DC)
Sep 19, 2023
1:00pm – 04:00 PM
Speakers

Evan Phelps
Partner
Amin Talati Wasserman LLP (Washington, DC)
Day 1 - Wednesday, September 20, 2023
| | |
| --- | --- |
| 8:15 | |
| 8:30 | |
| 9:15 | THE PRE-APPROVAL AND APPROVAL PROCESS |
| 10:15 | Morning Break |
| 10:45 | |
| 12:00 | Lunch Break |
| 12:45 | |
| 1:30 | |
| 2:30 | Afternoon Break |
| 2:45 | IP Overview for Drugs and Biologics |
| 3:30 | IP Overview for Drugs and Biologics |
| 4:15 | |
| 5:00 | Conference Adjourns to Day Two |
Day 2 - Thursday, September 21, 2023
| | |
| --- | --- |
| 8:40 | |
| 8:45 | |
| 9:45 | |
| 10:30 | Morning Break |
| 10:45 | |
| 11:30 | |
| 12:15 | |
| 1:15 | Main Conference Ends |
Post-Conference Workshop
Sep 21, 2023
2:00pm – 05:00 PM
Speakers


Jonathan B. Roses
Shareholder
Wolf, Greenfield & Sacks, P.C. (Boston, MA)


Emily Whelan
Partner
WilmerHale
(Boston, MA)
Day 1 - Wednesday, September 20, 2023
8:15

Torrey Cope
Partner
Sidley Austin LLP
(Washington, DC)


Kurt R. Karst
Director
Hyman, Phelps & McNamara, P.C. (Washington, DC)


8:30

Torrey Cope
Partner
Sidley Austin LLP
(Washington, DC)


Kurt R. Karst
Director
Hyman, Phelps & McNamara, P.C. (Washington, DC)


This panel will discuss recent changes made to the law by the FDA User Fee Reauthorization Act of 2022, and the Food and Drug Omnibus Reform Act of 2022, including with respect to clinical trials and accelerated approval. In addition, the panel will highlight recent litigation against FDA and pending legislation of significance.

9:15

THE PRE-APPROVAL AND APPROVAL PROCESS

James William Woodlee
Partner
Kleinfeld, Kaplan & Becker, LLP (Washington, DC)


Innovator Products: New Drug Applications and Biologic License Applications

The Drug Review Process

Reviewing the fundamentals of applications; from submission, through filing and beyond
Making sense of PDUFA Goals, fast track, break through status, and other process enhancements
Use of administrative appeals

Rx Drugs (Small Molecules)

Understanding the difference between "new drugs" and other drugs
Examining the research, development, and approval process for new drugs
Dissecting the investigational new drug application (IND) vs. the new drug application (NDA)

Biological Products (Large Molecules)

What are biological products in relation to traditional drugs?
Deciphering the biologics license application (BLA)
How do the research, development, and approval process for biological products differ from the process for new drugs?
Exploring key similarities and differences between the drug and biological product schemes

NDAs and BLAs

Differentiating between 505(b)(1)s, 505(b)(2)s, and BLAs
Identifying applications for fixed-dose combination drugs
Distinguishing complex molecules regulated through NDAs from from small molecules
Examining standards for approvals
REMS

OTC Products

Understanding the concept of "OTC" (OTC-ness)
Examining the OTC Review and monographs

Differences between approved and monographed OTC drug products

OTC Monograph Drug User Fee Program (OMUFA)
Understanding How FDARA and the 21st Century Cures Act are impacting drug approvals through new evidentiary requirements

10:15

Morning Break

10:45

Benjamin Zegarelli
Of Counsel
Mintz, Levin, Cohn, Ferris, Glovsky and Popeo, P.C.
(New York, NY)


Distinguishing among the different FDA programs for expedited review and approval of drug products

Evaluating the criteria for eligibility, benefits, and limitations of each program
Understanding accelerated approval, surrogate and intermediate clinical endpoints
Assessing the breakthrough therapy, regenerative medicine advance therapy (RMAT), and fast track designation programs
Reviewing priority review
Factoring expedited programs into your drug development strategy
Discuss recent changes to FDA's Accelerated Approval program

Expedited Approval Case Study: Chasing the COVID-19 Vaccine

This case study will focus on the expedited approval process and other related health submissions to further access a COVID-10 vaccine for Americans. Experts will also identify any legislation that is being used to support the approval process.

12:00

Lunch Break

12:45

Delia Deschaine
FDA/DEA Regulatory Attorney - Member of the Firm (Partner)
Epstein Becker & Green PC
(Washington, DC)


Defining the term "controlled substance"
Reviewing the scheduling process before (and after) FDA-approval by HHS and DEA
Discussing the proper steps for companies who incorporate substances with abuse potential into their products
Understanding what clinical (and pre-clinical) evidence is relevant or necessary to present to the proper agencies
Exploring state regulations that apply when working with controlled substances
Implementing the manufacturing quotas that exist for these products
Marijuana and psychedelic medicine considerations

1:30

Maureen Bennett
Partner, Life Sciences Co-leader for the Firm's Health Care & Life Sciences Practice
Jones Day LLP (Boston, MA)


Overview of clinical trials and how they are used (including different phases)
Identifying the different parties involved (sponsors, investigators, CROs, etc.)
Understanding human research protection (ICF, IRB)
Enforcement
Review of the "Right to Try" laws and their requirements during the clinical trials process

2:30

Afternoon Break

2:45

IP Overview for Drugs and Biologics

Alissa Lipton
Partner
Finnegan, Henderson, Farabow, Garrett & Dunner LLP (Washington, DC)


Patent Protection for Drugs and Biologics

Summarizing the patenting process for drugs and biologics
Strategies for building patent protection for drugs and biologics
Applying for and achieving extension of patent term for time spent in the drug approval process

Patent Term Extension ("PTE")
Patent Term Adjustment ("PTA")

Reviewing the 271(e)(1) "safe harbor" provision
Distinguishing the patenting process for drugs from that of biologics
Identifying the respective roles of the FDA and the PTO in the protection of drugs and biological products

3:30

IP Overview for Drugs and Biologics

Eric T. Romeo
Partner
Goodwin Procter LLP


Drugs

Overview of Hatch-Waxman and reforms

30-month stay; patent extensions; ANDA filer exclusivity (180 day)

Comparing the NDA, 505(b)(2), and ANDA (Abbreviated New Drug Application) drug approval routes

Reviewing fundamentals of applications

Exploring the ANDA Paragraph IV Certification, and response to Notice Letters
Examining ANDA Standards for approval and the concepts of sameness and bioequivalence
Special considerations: local acting drugs, labeling carve outs and other nuances

Understanding the role of the Orange Book in the drug approval process
listings, de-listings and use codes

Market exclusivities and protection
Identifying the different types of exclusivities

Regulatory exclusivity (FDA)/ (data) exclusivity

NCE (new chemical entity)

5 years data exclusivity

indication (new indication or use)

3 years marketing exclusivity

NDF (new dosage formulation)
ODE (orphan drug exclusivity)
PED (pediatric exclusivity)

Biologics

Overview of biosimilar legislation and regulations, i.e., Biologics Price Competition and Innovation Act of 2009 (BPCIA)
Understanding the rationale for safety and efficacy concerns surrounding second generation biologics
Exploring the concepts of "biosimilarity" or "interchangeability"
FDA rule-making and guidance relative to biosimilars
Other points for consideration: substitution, naming, patents, and additional nuances
Examining biosimilar exclusivities
"Shall we dance" — weighing the pros and cons of participating in the patent dance
Deciding when to provide notice of commercial marketing

4:15

Maya P. Florence
Partner
Skadden, Arps, Alate, Meagher & Flom LLP (Boston, MA)


The labeling of the drug/biologic is the final stage of the approval process. The label controls what you can do post-approval and as such it is the point of transition between the approval process and post-approval world.

Labeling overview: key regulatory requirements, information, and contents
Exploring the review process for labeling
Incorporating clinical trial data on the label
Appreciating the influence of final labeling on the scope of post-market activities
Amending labeling post-marketing
Using labeling as a defense in products liability litigation
Exploring label carve outs
Discussing the requirements for skinny and narrow labeling

5:00

Conference Adjourns to Day Two
Day 2 - Thursday, September 21, 2023
8:40
8:45

Seth A. Mailhot
Partner
Husch Blackwell LLP
(Washington, DC)


Examining cGMPs (current Good Manufacturing Practices) and the scope of their importance in pharmaceutical/biological product commercialization
Factoring cGMPs into the scope of the FDA's authority
Exploring the scope of the FDA's cGMP Initiative and the concept of "risk-based" cGMPs
Conducting laboratory investigations in relation to cGMPs
Understanding the influence of cGMPs in products liability litigation
Evaluating the costs and impact of enforcement actions

9:45

Marc J. Scheineson, Esq.
Partner
Alston & Bird LLP (Washington, D.C.)


Overview of laws and regulations controlling the advertising, marketing, and promotion of prescription drugs and biologics

21 CFR Sections 202.1, 352(n), 314.81(b)(3); Section 352(n) of FD&CA
Guidance documents

Exploring the role of DDMAC (Division of Drug Marketing, Advertising and Communications)

What duties and responsibilities is DDMAC charged with?
What are its enforcement capabilities and jurisdiction?

Identifying the role of the FTC in the advertising and promotion of drugs
Advertising requirements for prescription v. nonprescription products
Reviewing the steps which DDMAC takes for the review of launch campaigns and promotional materials

Overview of the promotional materials submission and review process

What constitutes a launch?
What defines an advertisement?

What information must a drug advertisement include?

Exploring the role of the label in advertising

10:30

Morning Break

10:45

Joel Kurtzberg
Partner
Cahill Gordon and Reindel LLP (New York, NY)


Clarifying FDA's current position on First Amendment and off-label promotion

The 21st Century Cures Act
FDAMA 114

What to expect concerning proposed legislation, rules changes and Citizen Petitions
Cases and controversies: state AG actions and private tort claims

11:30

Beth Weinman
Counsel
Ropes & Gray LLP (Washington, DC)


What is pharmacovigilance?
How pharmacovigilance uses adverse event reports

Direct versus indirect reports
Causality assessments
Labeling changes
Pre-and post-market ADE reporting requirements
How regulatory agencies use ADE reports
Exploring protocols for Risk Evaluation and Minimization Strategies (REMS)
Understanding the role of risk evaluation in the approval process
Identifying risk minimization tools
Enforcing ADE reporting and REMS requirements
Examining the relevance to product liability risks, including innovator and co-promoter liability risks
What is the FDA's recall and oversight authority (overview of 21 CFR Part 7)?

Guidance versus regulation
Voluntary recalls versus mandatory recalls
Market withdrawals and stock recoveries

Interaction between recalls and corrective and preventive action

12:15

Hannah Bornstein
Partner
Nixon Peabody LLP


Enforcement overview—identifying the players and their positions

Investigations, enforcement, litigation, and defenses

Understanding potential punishments, including civil seizure, injunction, civil money penalties, and criminal prosecutions
Exploring FDA compliance and enforcement mechanisms

Inspections

For cause inspections vs. routine inspections
Communication with the FDA during inspections

EIRs
Form FDA 483 observations
Untitled and Warning Letters

Related to inspections
Resulting from non-inspection data or information

Examining enforcement actions related to digital advertising and social media

1:15

Main Conference Ends
Workshop A — FDA 101: A Guide to Agency Structure, Jurisdiction, Regulation, and Applicable Laws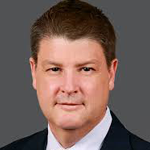 Christopher Mikson
Partner
DLA Piper LLP
(Washington, DC)
What is it about?
This workshop, provides a basic overview of FDA regulations and will prepare you for the more in-depth discussions that will take place throughout the conference. Topics addressed during this workshop will set the stage for the main conference by helping you thoroughly comprehend the structure of FDA and obtain a basic understanding of the pre-approval, approval, and post-approval processes. This session also provides a built- in hour of ethics credit. Topics of discussion will include:
Topics of discussion will include:
Examining the FDA's structure, authority, and organization
The 3 major FDA centers and their roles

– CDER (Drug)
– CBER (Biologics)
– CDRH (Device)

Reviewing major FDA regulations and applicable laws
Defining drugs, biologics, and devices
Understanding the role of labeling with respect to these definitions
Differentiating types of drug applications (INDs, NDAs, and ANDAs)
Exploring the clinical trials process
Investigating biological products and biosimilars
Evaluating post-market dilemmas and enforcement
Understanding recalls and withdrawals
Examining recent developments at FDA
FDA's policies and procedures
Administrative Procedures Act
Working with the FDA through formal and informal dispute resolution mechanisms
Analyzing ethical dilemmas that may occur throughout various stages of interaction with the FDA, including the approval process related to the disclosure of adverse information
Workshop B — Medical Devices, Combination Products, and Companion Diagnostics Boot Camp: A Review of FDA Guidelines and Regulations

Evan Phelps
Partner
Amin Talati Wasserman LLP (Washington, DC)
What is it about?
This workshop will provide an introduction and in-depth overview of medical devices, combination products, and companion diagnostics as well as the FDA regulations which govern these products. Topics of discussion will include:
Medical Devices
Reviewing the history of FDA device regulations
Examining the basics of device classification and the FDA's review process
Analyzing the clinical trials process for medical devices
Assessing strategies to obtain clinical data
Determining premarket approvals
Exploring the 510(k) clearance process
Discussing key regulatory requirements, information, and concepts
Combination Products
Defining the requirements for combination product classification and approval
Selecting the proper regulatory pathway
Exploring the Request for designation (RFD) process and the newly created pre-RFD process
Determining the role of the Combination Product Policy Council and agencies regulating combination products
Examining existing cGMP's for combination products
Companion Diagnostics
Exploring the regulations of laboratory developed tests (LDTs)
Examining the approval process for in vitro diagnostic devices (IVDs) and Next Generation Sequencing (NGS) IVDs
Utilizing companion diagnostics via smart technologies
Workshop C — Hatch-Waxman and BPCIA in the Trenches: Exclusivity and Bioequivalency Working Group

Jonathan B. Roses
Shareholder
Wolf, Greenfield & Sacks, P.C. (Boston, MA)

Emily Whelan
Partner
WilmerHale
(Boston, MA)
What is it about?
This workshop will build upon the content covered during the main conference on the regulatory and IP interplay in the Hatch-Waxman and BPCIA schematics. Our workshop leaders will in a step by-step manner:
Deconstruct complex exclusivity disputes
Analyze FDA's and the disputing parties' various (and sometimes evolving) positions on exclusivity
Explore bioequivalency conundrums
Relevant court decisions will also be analyzed and their practical and future effects discussed. Workshop attendees will have the opportunity to understand how the exclusivity "rules of the road" are applied in a real-world case.