Through nearly 19 years, ACI's FDA Boot Camp has been the Training Grounds for Life Sciences Attorneys and Executives to Master the Fundamentals of FDA Regulation. Don't miss your opportunity to join their ranks.
The approval process…pre-approval concerns…product labeling…clinical trials…adverse events reports…patent concerns…and exclusivity – these are all critical aspects in the commercialization process for drugs and biologics that are governed by the FDA. Recent news stories and high-profile trials concerning FDA-regulated products have made it clear that it is critical for attorneys who do not have regulatory practices and life sciences executives who deal with FDA-regulated products to have a familiarity with these concepts.
For this reason, ACI's FDA Boot Camp returns for its 39th iteration – in a fully virtual format – with the continued intent of providing these individuals with an essential working knowledge of core FDA concepts, and real-world examples that will help them to excel in their everyday practices.
2022 CONFERENCE CO-CHAIRS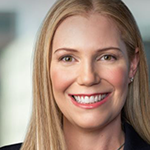 Stacy Cline Amin
Partner
Morrison Forester
(Former Chief Counsel, U.S. FDA)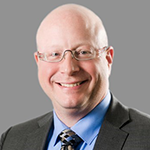 Kurt R. Karst
Partner
Hyman, Phelps & McNamara, P.C.
CONFERENCE HIGHLIGHTS
Preeminent members of the nation's Food and Drug bar will drill you in the essentials of FDA law and regulation and help you:
COMPREHEND the structure of FDA and the roles of the three major agency centers: CDER, CBER, and CDHR
MASTER the basics of the application and approval processes for drugs and biologics
APPRECIATE the complexities of pharmaceutical IP and the regulatory balance between brand name and generic products
GAIN a practical working knowledge of clinical trial process for pharmaceutical products
RECOGNIZE the pivotal role of labeling in the drugs and biologics approval process
DECIPHER the requirements for the advertising, marketing, and promotion of drugs and biologics
UNDERSTAND the importance of cGMPs to the post-approval regulatory process
PRE-CONFERENCE WORKSHOP A
September 13
9:00 am – 12:00 pm
PRE-CONFERENCE WORKSHOP B
September 13
1:30 – 4:30 pm
POST-CONFERENCE WORKSHOP C
September 15
2:30 – 5:30 pm
CLE ACCREDITATION
Accreditation will be sought in those jurisdictions requested by the registrants which have continuing education requirements. This course is identified as non-transitional for the purposes of CLE accreditation. Learn more