Fraud & Asset Tracing War Stories
Webinar Leaders
Edward H. Davis Jr.
Founding Shareholder
Sequor Law (USA)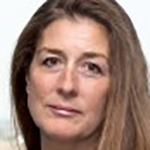 Sophie Eyre
Partner
Bird & Bird (UK)
Keith Oliver
Head of International
Peters & Peters (UK)
Don't miss a worthwhile opportunity to hear what has been coming across your peers' desks-and the unwritten rules for tackling surprising, new challenges.
Topics of discussion will include:
"Virtual Litigator" war stories: Reading minds and body language virtually vs. in-person
Unexpected lessons from remote interviews and hearings, and electronic document management
Real-world examples of complex scenarios, the strategies employed-and what went right (and wrong)
Choice of forum and venue selection: Perspectives on selecting and changing the "battlefield" to speed up (or slow down) a case, or gain momentum
---
Complete the form below to download the recording of the webinar.
---
How We Will Use Your Data
We will process your personal data in order to provide you with the information that you have requested, and to share information about our events and products, deemed relevant to you, in accordance with our Privacy Policy. If you have any questions about how we will use your personal data, or our privacy policy, please contact [email protected].com.
If you decide that you no longer wish to receive information about our events and products, you can contact us any time at [email protected]. Each of our marketing communications (whether by email, phone, facsimile, post or SMS) will also include an appropriate and easy way for you to unsubscribe.
American Conference Institute
Two Park Avenue, 20th Floor
New York, NY 10016 USA
T: 1-888-224-2480
E: [email protected]