Back In-Person in Washington DC this February!
Formerly known as the Prepaid Card Compliance Conference, this timely program covers the prepaid industry's move to mobile, digital, and contactless platforms.
Hear from an outstanding faculty including leading prepaid product companies, senior government officials along with industry experts who will share how they are addressing the latest developments impacting the prepaid industry. Gain essential know-how for structuring new product offerings, mitigating risk and discuss compliance best practices.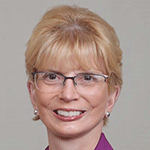 Carole Reynolds
Senior Attorney Division of Financial Practices
Federal Trade Commission

Joseph Borg
Director
Alabama Securities Commission

Stephanie R. White
Chief Deputy Commissioner
North Carolina Office of the Commissioner of Banks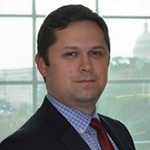 Dmitry V. Chesnokov
Assistant Director – Supervisory Attorney
U.S. Securities & Exchange Commission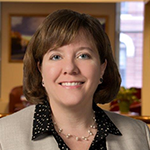 Ingrid White
Deputy Superintendent of Banks
Ohio Department of Commerce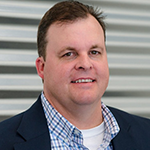 Brad Fauss
SVP and General Counsel
Greenlight Financial Technology

Nadia Dombrowski
Chief Legal and Administrative Officer
Pathward

Nicole Ibbotson
SVP, General Counsel & Chief Privacy Officer
InComm Financial Services, Inc.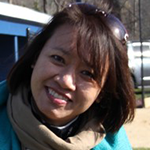 Tina Woo
Senior Managing Counsel, Regulatory Affairs
Mastercard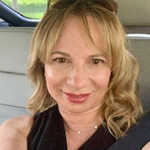 Lisa M. Liban
Managing Director, Chief Counsel Business and Regulatory Affairs
The Bancorp Bank, N.A
CONFERENCE HIGHLIGHTS
Top 5 Trends Affecting Prepaid Industry
Impact of the Blue Ridge Bank and Tango Cash Enforcement Actions
Updates from OCC and CFBP
AML & Sanctions Compliance Best Practices
Navigating the Complex State Regulatory Landscape
TIMELY IN-DEPTH SESSIONS ON
FUTURE PREDICTIONS: Senior Executives Discuss Changing Demographics and Consumer Preferences
ENFORCEMENT LANDSCAPE: Deep Dive into Recent Enforcement Actions and Important Takeaways
THIRD PARTY OVERSIGHT: Key Strategies to Monitor Your Partners/Providers
NEW PRODUCTS AND NEW PLAYERS: How to Minimize the Legal Risks of Innovation
INTERSECTION OF CRYPTO AND PREPAID PRODUCTS: DeFi, Stable Coins, and Artificial Intelligence
DISASTER RELIEF PAYMENTS: Future of Government and Charitable Payments to Individuals in Disaster Zones
EARN CLE CREDITS
Accreditation will be sought in those jurisdictions requested by the registrants which have continuing education requirements. This course is identified as nontransitional for the purposes of CLE accreditation.
ABOUT THIS CONFERENCE
As we proceed through 2022, the prepaid industry continues to face a unique and evolving set of challenges. Given the current, rapid pace of payments innovation, the creation of viable fintech partnerships and changes to the governing regulatory landscape, prepaid companies, and their counsel have no shortage of questions surrounding how to construct their priorities for the next year and beyond.

The conference will address the latest developments impacting the prepaid industry and provide answers to the most pressing questions and challenges being faced by practitioners in this space. Attendees will get the chance to interface with leaders from top, twenty-first century financial institutions and will gain essential insights on structuring new product offerings, mitigating risks, and ensuring compliance in traditional and emerging payments.
Regulatory and Enforcement Officials
Financial Products and Payments
Professionals, Including:

General Counsel
Compliance Officers/Managers
Risk Officers/Managers
AML Managers
Privacy Officers
Data Security Officers
Regulatory Affairs Officers/Managers
Private Practice Attorneys
Specializing In:

Prepaid Cards
Financial Services
Regulatory Compliance
Banking Law
Payment Systems
AML
Privacy/Data Security
Advertising & Marketing Compliance
The content and speakers were excellent.
Subject was very relevant to me.