ACI is excited to return to Washington, D.C. with our one-of-a-kind, interactive forum where stakeholders can gather with peers, discuss challenges, and walk away with tailored strategies for overcoming these challenges.
As our nation continues with attempts to combat the opioid overdose crisis, the regulations and requirements for stakeholders along the entire supply chain continue to evolve at a rapid pace. Recently the DOJ exercised its authority to reduce opioid production and DEA modified its opioid distribution quota rules in an attempt to minimize diversion. Further, state, city, and county litigations continue to escalate, with no end in sight.
Hear from the Experts
Our faculty consisting of current and former DEA officials, DOJ representatives, in-house industry counsel, and outside counsel, will provide an up-to-date analysis of the current regulations, best practices for staying compliant, avoiding DEA investigations, and knowing how to respond when DEA comes knocking at your door.
Exclusive Keynotes from DOJ and FDA on Enforcement Initiatives

Dominic Chiapperino, Ph.D.
Director, Controlled Substance Staff
Center for Drug Evaluation and Research
Food and Drug Administration
Dr. Chiapperino is the Director of the Controlled Substance Staff (CSS). He has worked extensively on FDA policy and regulatory issues involving cannabis and related substances.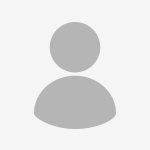 Gustav Eyler
Director
Consumer Protection Branch
U.S. Department of Justice
Gus Eyler is the Director of the Department of Justice's Consumer Protection Branch. In his role, Gus supervises criminal and civil litigation throughout the country to protect Americans' health, safety, economic security, and identity integrity.
Industry thought leaders will help you
ANALYZE the implications of the proposed MDL settlement and the probability of a global settlement
ASSESS the therapeutic potential of cannabinoids
EVALUATE incentives for new medicines to treat pain and addiction
DEVELOP a comprehensive controlled substances compliance program
---
View the Complete Agenda, Speaker Faculty, and More by downloading the Conference Brochure.
DOWNLOAD BROCHURE
Don't miss this opportunity to benchmark your controlled substances strategies with top industry representatives. Register now and enjoy early bird savings!
Register now
Here's what some of our attendees had to say about our inaugural event
This conference was spot on with the issues we are facing everyday.
It was great to hear from current and former industry leaders and experts from DEA, US AG offices, FDA, etc. Hearing about the current events and upcoming trends/expectations was valuable.
As the Director of Compliance for IPC, I was extremely pleased with last year's speakers and the insight they provided into the latest controlled substance regulations.