Counter UAS Technologies – Emerging Congressional Policies, Advancing Markets and Breakthrough Technical Capabilities within U.S. Multi-Domain Defense – Government – Civil and Commercial Markets Expands at a Rapid Rate.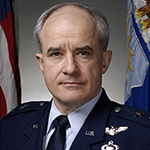 Major Gen USAF-ret James Poss
CEO, ISR Ideas, Formerly Assistant Deputy Chief of Staff for ISR
Headquarters U.S. Air Force
The dramatic escalation of small, increasingly sophisticated UAS (sUAS) being available to nation states, nonstate actors and individuals exposes an easily obtainable and growing threat to DoD, Law Enforcement, Homeland Security, Critical Infrastructure affecting Civil and Commercial targets alike. DoD, NATO, Allied Countries – along with our mutual Adversaries have recognized the proliferation of VTOL & Fixed Wing platforms and breakthrough technologies have evolved rapidly as lethal weapons and constant threats. FY2023, DoD plans to spend approximately $668 million on CUAS R&D and another $78 million on procurement. As DoD continues to develop, procure, and deploy these systems, Congressional oversight of their use will increase as will decisions about future authorizations, appropriations, and additional legislative actions by Congress will continued to be closely examined.
American Conference Institute has produced a comprehensive Counter UAS Technology Summit intended to advance discussions and educate delegates on global CUAS threats affecting the Homeland (Commercial & Civil Sectors) including DoD, NATO & Allied Countries. Real World examples by will be discussed including the ongoing war in Ukraine and Keynotes from senior DoD & Government and Panel Sessions offering interactive discussions.
Active U.S. Military/Government & Law Enforcement Attend at No Cost
Register Here
Top Seven Reasons to Attend

Emerging DoD & Government CUAS Policies and Current State of the CUAS Legislation and Opportunities for Industry

Latest Breakthroughs & Technological Advancements Surveillance and Countermeasures

Countering the Threat Roadmaps: FAA Regulatory Rules to Detect, Mitigate and Countering the Threat in the National Air Space

DHS and Protecting the Infrastructure: Joint Protocols, Interoperability, Law Enforcement, Civil & Commercial Growing Needs and Laws concerning Detection & Defenders

Detection, Avoidance, Surveillance, Monitoring and State-of-The-Art-Countermeasures

Crystal Ball Look Ahead: Government & Industry Startup Innovation and Way Ahead

CUAS Technology Incubator Exhibiting Opportunities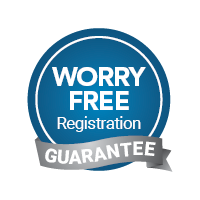 Concerned About Traveling?
Check out our WORRY-FREE GUARANTEE
Register at the preferred early rate with our worry free cancellation guarantee.
Learn More