About the Conference
The dramatic escalation of small, increasingly sophisticated UAS (sUAS) being available to nation states, nonstate actors and individuals exposes an easily obtainable and growing threat to DoD, Law Enforcement, Homeland Security, Critical Infrastructure affecting Civil and Commercial targets alike. DoD, NATO, Allied Countries – along with our mutual Adversaries have recognized the proliferation of VTOL & Fixed Wing platforms and breakthrough technologies have evolved rapidly as lethal weapons and constant threats.
The summit gathers experts, government officials, industry leaders, and technology innovators to discuss, share insights, and develop effective countermeasures against unauthorized or potentially malicious drone activities. It serves as a critical forum for fostering a collective response to the evolving challenges posed by drones.
The Conference runs under Chatham House rule with no media or press in attendance. Participants are strictly vetted; certain citizens are not admitted to the conference.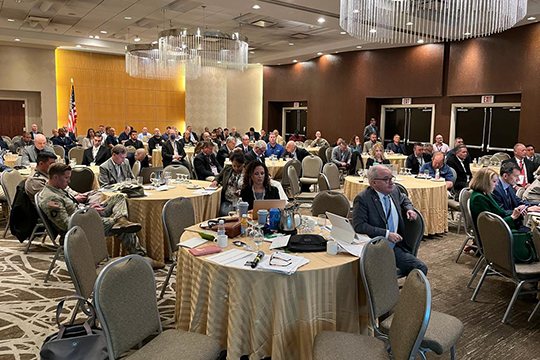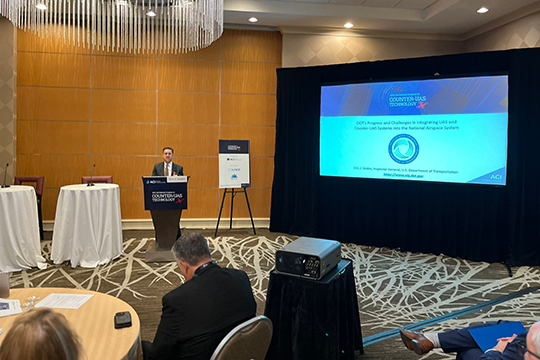 Enhance your understanding on Emerging DoD & Government CUAS Policies and Current State of the CUAS Legislation and Opportunities for Industry
Learn about the Latest on Countering the Threat Roadmaps: FAA Regulatory Rules to Detect, Mitigate and Countering the Threat in the National Air Space
Meet policymakers, subject matter experts, and strategy leaders to inform your policy, transform concepts of operation, and enhance operational effectiveness
Gain insight on Latest Breakthroughs & Technological Advancements Surveillance and Countermeasures