Complimentary Webinar on ABA's FARA Task Force Report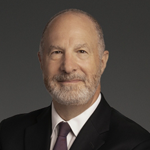 David H. Laufman
Partner
Wiggin and Dana LLP
Co-Chair of the ABA Task Force
Former Chief, Counterintelligence and Export Control Section, U.S. Department of Justice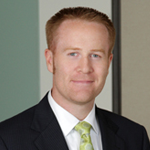 Matthew T. Sanderson
Member, Co-Leader of the Political Law Group
Caplin & Drysdale, Chartered
Co-Chair of the ABA Task Force
Moderated by:

Thomas Susman
Strategic Advisor
American Bar Association
Since it was enacted into law in 1938, the Foreign Agents Registration Act ("FARA") has been amended 10 times, with the most significant overhaul occurring in 1966. 2015 saw enforcement of FARA by the U.S. Department of Justice (DOJ) rise to unprecedented levels.
In 2019, the International Law Section of the American Bar Association (ABA) established a Task Force made up of former FARA enforcement officials, who are now advisers on compliance, academics, non-profits and think tanks. The objective of the Task Force was to explore possible reforms to the statute, including Changes to the FARA administration and prosecutions.
Late last month the ABA's Task Force released its report entitled, "FARA: Issues And Recommendations For Reform". The Co-Chairs of ABA's task force will shed a light on the contents and recommendations of the report and the webinar will be moderated by the Counsel to the FARA Task Force.
ACI invites you to join a highly anticipated, complimentary webinar on November 9th at 1pm (EST) to unpack the Task Force's almost two dozen recommendations.
---
Complete the form below to download the recording of the webinar.
---
How We Will Use Your Data
We will process your personal data in order to provide you with the information that you have requested, and to share information about our events and products, deemed relevant to you, in accordance with our Privacy Policy. If you have any questions about how we will use your personal data, or our privacy policy, please contact [email protected].com.
If you decide that you no longer wish to receive information about our events and products, you can contact us any time at [email protected]. Each of our marketing communications (whether by email, phone, facsimile, post or SMS) will also include an appropriate and easy way for you to unsubscribe.
American Conference Institute
Two Park Avenue, 20th Floor
New York, NY 10016 USA
T: 1-888-224-2480
E: [email protected]