Widely regarded as the only practical, comprehensive event of its kind, ACI's 12th Advanced Forum on Global Encryption, Cloud & Cyber Export Controls will, once again, dive into the intricacies of complicated,

fast-moving

U.S. and foreign encryption controls.
Unlike other events, you will meet and learn from experts based across the globe to gain the unwritten lessons and best practices for your global program.
New for 2022:
China's New Data Security and Export Control Laws: The Finer Points of Navigating Grey Areas Affecting Data Transfers, Classification and More High Stakes Issues
The Recast in Real Life: The Most Critical Takeaways from The New EU Dual-Use Regulations and New Catch-All Cyber Surveillance Clause
U.S. Cyber-Rule Update: Status and Impact of The BIS Interim Final "Intrusion Software" Rule
Human Rights Due Diligence and Surveillance Technologies: U.S. Department of State and BIS' Know Your Customer guidance
Distinguished 2022 Speakers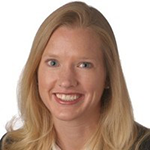 Sarah O'Hare O'Neal
Partner, Associate General Counsel, Global Trade
Microsoft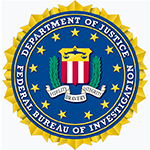 G. Tom Winterhalter, Jr.
Supervisory Special Agent
Federal Bureau of Investigation – Cyber Division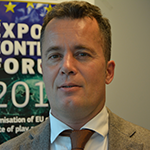 Stephane Chardon
Head of Sector, Dual Use Export Controls
European Commission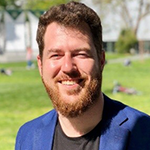 Beau Woods
Senior Advisor and Strategist, Cyber Security and Infrastructure Security Agency (CISA)
U.S. Department of Homeland Security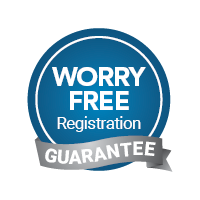 Concerned About Traveling?
Check out our WORRY-FREE GUARANTEE
Register at the preferred early rate with our worry free cancellation guarantee.
Learn More
Interested in viewing the virtual Global Encryption conference from March 2021?
If you weren't able to attend ACI's 11th Advanced Forum on Global Encryption, Cloud & Cyber Export Controls, you can either register for the upcoming event and receive the recordings for free or you can purchase the recording separately. Watch the last iteration from wherever you may be and access information delivered by our expert speaking faculty.
Learn More
WHAT PAST PARTICIPANTS HAD TO SAY
Best conference for legal, technical, operational encryption, cybersecurity issues and best practices.
Appreciated the workshops and the depth of information along with the topics covered.
I found all the material to be relevant and it was covered in just about enough depth to keep the audience engaged.
The combination of topics and speakers resulted in a dynamic exchange of information and opinions.