Prepare to meet the challenges of the rapidly evolving legal and regulatory landscape of the cosmetics and personal care products industry
Attend ACI's 7th Annual Legal, Regulatory, and Compliance Forum on Cosmetics and Personal Care Products to ensure you receive timely advice from our prestigious faculty of government officials, consumer protection advocates, leading in-house counsel, and premier law firm attorneys. We have created this year's agenda to include more interactive formats to enhance session content as well as your overall conference experience. We hope to see you this spring.
Benefit from the Knowledge of our Distinguished Co-Chairs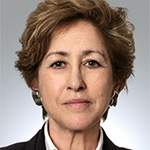 Sharon Blinkoff
Counsel, Locke Lorde LLP
Chair Advertising and Social Media Group,
Member of the Board of Directors of Independent Cosmetic Manufacturers and Distributors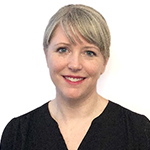 Taryn C. Looney
Director – Assistant General Counsel
Chanel
Special Keynote Address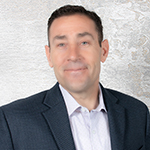 Douglas "Duffy" Mackay, N.D.
Senior Vice President Scientific & Regulatory Affairs
CV Sciences, Inc.
2020 Agenda Highlights
The impact of recent and pending state and federal legislation concerning ingredient safety, consumer protection and anti-cruelty reforms
Challenges with using terms such as "natural", "clean beauty", and sustainability in the absence of clear FDA guidance
The role, reach, and risks of influencers in product promotion
The ongoing controversy over the use of CBD-hemp oil in cosmetics
How the current political atmosphere is impacting cosmetic imports and exports
Network and Benchmark with Representatives from Leading Cosmetic and Personal Care Companies, Government Agencies and Consumer Protection Groups
Amorepacific
Chanel
Cosmetic Dermatology, LLC | dr. brandt® skincare
Colgate-Palmolive Company
Edgewell Personal Care
Environmental Working Group
Henkel Beauty Care
Kimberly-Clark Corporation
National Advertising Division, BBB National Programs, Inc.
New Avon Company
Unilever
United States Food and Drug Administration
United States Federal Trade Commission
United States Department of Commerce
"Extremely informative with top notch panelists from all facets of the industry. Highly recommend!"
"Brought together a well informed bright group of people where you could learn from one another."
"The choice of hot topics allowed for great discussions between speakers and participants."
"Good presentations by subject matter experts on a wide variety of regulatory matters in the cosmetic world."