Mitigating Risks and Ensuring Compliance in Plastic, Mobile and Virtual Product Offerings
As we proceed through 2021, the prepaid industry continues to face a unique and evolving set of challenges. Given the current, rapid pace of payments innovation, the creation of viable fintech partnerships and changes to the governing regulatory landscape, prepaid companies and their counsel have no shortage of questions surrounding how to construct their priorities for the next year and beyond.
ACI's 22nd Prepaid Card Compliance Conference will address the latest developments impacting the prepaid industry and provide answers to the most pressing questions and challenges being faced by practitioners in this space.  Attendees will get the chance to interface with leaders from the top prepaid card companies and will gain essential insights on structuring new product offerings, mitigating risks and ensuring compliance in both the plastic and non-plastic spaces.
Check back soon for the 2022 agenda.
2021 Conference Co-Chairs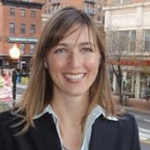 Kimberly Schmid
Senior Counsel, Global Regulatory Affairs
Visa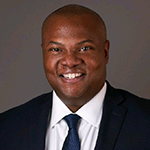 Anthony M. Sharett
EVP, Chief Legal and Compliance Officer
MetaBank
SESSION HIGHLIGHTS FOR THIS YEAR, INCLUDE
State of Payments 2021: A Panel of Leading GCs and CLOs Share Insights on How the Current Payments Landscape is Impacting Prepaid Programs and Traditional Banking Relationships
Politics, Policy and Prepaid: Examining the Impact of the Recent Election on the Prepaid Space
Insights from the Federal Regulators on the Latest Agency Priorities and Initiatives Affecting the Prepaid Industry
Considerations for Program Managers When Diversifying a Traditional Prepaid Program: How to Branch Out, Expand Your Product and Gain a Competitive Edge While Mitigating Compliance Risks
Implementing Effective AML/BSA Compliance and Fraud Deterrence Programs [Interactive Case Scenarios]
Addressing the Legal and Compliance Challenges of Advance Wage Payment Products
How to Maximize Your Third-Party Relationships While Maintaining Strong Oversight and Compliance
Examining the Implications of PayPal's Lawsuit Against the CFPB: What Do the CFPB's Final Prepaid Rules Mean for New and Future Digital Payment Products?
Taking a Deep Dive into Preparing for State Enforcement Efforts and Examinations in the Prepaid Space
[Spotlight Interview] The Business Perspective: How are Business Leaders Viewing the Future of the Prepaid Industry?
Prepaid Accounts vs. DDAs: Weighing the Business and Compliance Issues When Deciding Which Product to Offer
Advantages of a Virtual Conference

Immerse yourself in live presentations, panel discussions, specialized breakout sessions and networking opportunities

Engage in meaningful dialogue with attendees and speakers in an interactive format

Meet 1-on-1 with other attendees and exchange contact information for lasting connections and true engagement

Expand your network globally

Visit solution providers and learn about the latest technologies, services and products
Eliminate the costs and stress of travel

Reduce waste and carbon footprint through this environmentally friendly platform
Rave Reviews about ACI Virtual Events!
For me it was fantastic to participate! The content was consistent and crucial for the next steps of the implementation of the law. The virtual platform was very easy and intuitive to use.
Thank you very much for being a great host and bringing a robust platform for this innovative virtual conference, which worked very well.
Thank you for the organization of this great virtual event on this very easy-to-use platform. I was not able to stay for all sessions but I found all of those I had the opportunity to join very solid and with interesting topics. Looking forward to joining future events.
You are a true resilience and adaptability champion! My recognition to you and the entire ACI team for putting this event together on your virtual platform. I really enjoyed the experience. Always an honor to contribute to ACI.